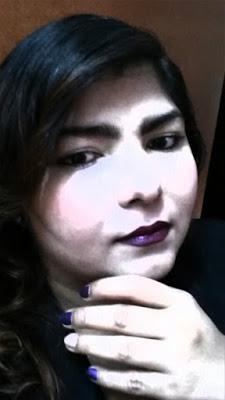 Author K.A. Hosein was born in the beautiful twin isles of Trinidad and Tobago W.I. and cannot imagine living anywhere else than in a tropical paradise.
Your real name and pen name?
My real name is Khadijah A. Hosein and I do not have a pen name at this time.
Please share some of the best memories of your childhood
My best memory of my childhood is visiting the beach with my family almost it seems every weekend. Life changes so fast, one never realises that those years never come back once they have gone. It's why those memories remain so special throughout one's life.
About your education
Hard Sciences.
What career did you plan during your education days
Medicine.
What languages you can speak and write?
English. I used to read and write Arabic very well once. I have learnt many languages – German, Japanese, Spanish; also I can understand Swedish, Dutch, Danish, Norwegian and French but cannot speak it. But don't ask me to quote anything because I've been told recently that my German is extremely broken now and I am extremely rusty in the others.
What is your biggest source of inspiration in life
Children's innocence and God.
What hurts you most in this world
When I see suffering children, animals and people; starving, poor and rotting with a disease; without anyone to turn to in this world for a helping hand. God knows if I could help each and every one of the suffering with my own two hands, I would.
What is the biggest challenge you have faced? How did you overcome it?
When the fabric of the soul has been torn or wounded – when the spirit has been fractured; my biggest challenge was learning and allowing myself to accept spiritual healing to repair it.
If you had to live a day of your life as one of the living or dead personality, who would it be and why?
I am pretty happy being the person that I am.
What is your favorite genre and why?
I don't have a favorite genre, I will read any and everything that is good, but my true love is the classics!
When did you start writing? What is the purpose of your writing?
I began writing from the age of 18yrs. It was never really something I sought out. I have always thought of myself as an accidental writer, never thinking anything of it. Writing was just something I did because I have too; if I didn't my head would surely explode, I start to suffocate and feel like I can't breathe and my hands would burn and itch until it might fall off - unless I am allowed to let the words bleed through my pen. This is how I am inspired to write, through need.
The best thing about being a writer would be, when your words were enough to touch a person's heart and soul from a million miles away. That the power of your words moved them so strongly; enough for them to make positive changes in their lives and the lives of others. That is when writing feels like a real accomplishment.
Which of your work has been published so far? Would you like to share a synopsis of your work?
My most recently (June 2015) published book is, "Islamic Poems: Nourishment of the Soul."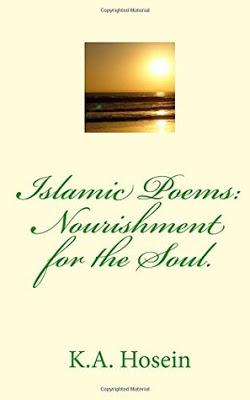 What are your forthcoming writings?
I am working on my memoirs at the moment.
What genres you write in and why?
Poetry, Spirituality, Inspirational and Motivational mostly.

What keeps you motivated towards writing?
Well if I don't, my head will never let me get to sleep.
If Writing a Book is taken as a project, what are the key essentials you take care of in Project Management?
Mostly, coordinating your time management properly, especially pertaining to your health, your deadlines (if you have one), not overworking yourself, and learning to let your mind defuse properly and most importantly, SLEEP!
What are your future plans?
Hopefully to spend my life doing charity works. God willing, of course.
What is generally your preference in reading – a paper book or ebook? And why?
There is nothing like the smell of a new book. Holding a book and reading it for sure.
What four top most things you take care of while writing a book?
-

  
Time management
-

  
Your health
-

  
Relaxation
-

  
Sleep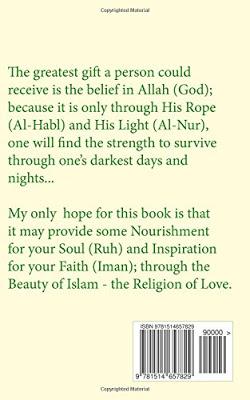 Your origin of birth.
Trinidad and Tobago W.I.
Your favorite time of the day?
Twilight
Your zodiac/ sun sign?
Leo
Your favorite color and why?
White, I think it's a psychological thing for me with this colour; it makes me feel cool and calm.
Your favorite book and why? There are too many to list or have a favorite.
Your favorite movie and why? There are too many to list or have a favorite.
Your favorite food? Samosas
What is the force that drives you? Love and Kindness.
What comes to your mind when you think of India?
Food and fantastic jewellery!!!
Some quickies: Sun or Moon, Laughter or Smile, Morning or Evening, Coffee or Tea, Mountain or Sea, Long Drive or Short Drive, Silence or Conversation, Water or Fire, Air or Earth, Mars or Jupiter, Tulip or Rose, Red or Blue, Left or Right, Glance or Stare, Fame or Money, Boy or Girl, Day or Night, Tree or Plant, Love or Passion
-

  
Sun
-

  
Laughter
-

  
Morning
-

  
Do I have to choose? Alright then, Coffee.
-

  
Sea
-

  
Long drive
-

  
Silence
-

  
fire
-

  
earth
-

  
Jupiter
-

  
rose
-

  
red
-

  
right
-

  
stare
-

  
money
-

  
girl
-

  
day
-

  
tree
-

  
love
First thing you do in the morning after waking up? Thank God.
Last thing to do before sleep? Thank God.
State your signature line/ tagline/ best quote
"There is no lesson in cruelties." By me!
The title of your autobiography would be…
Out of the cave means? Freedom
Links & other relevant details:
ISBN-10: 1514657821
ISBN-13: 978-1514657829
ASIN: B012HF1GF8
Publisher: CreateSpace (June 26, 2015)
Twitter handle: Islamic Poems.NFTS   @poems_nfts
Facebook page:
https://www.facebook.com/islamicpoemsnfts2015?ref=aymt_homepage_panel#!/islamicpoemsnfts2015/timeline
Goodreads author page:
https://www.goodreads.com/author/show/14137064.K_A_Hosein
https://www.goodreads.com/book/show/25832452-islamic-poems
Amazon link:
http://www.amazon.com/Islamic-Poems-Nourishment-K-Hosein/dp/1514657821
http://www.amazon.in/Islamic-Poems-Nourishment-K-Hosein/dp/1514657821
Any other links:
http://www.barnesandnoble.com/w/islamic-poems-k-a-hosein/1122213472;jsessionid=7494B89AA61BA2050CDCF7B0A23D4830.prodny_store02-6?ean=9781514657829
http://www.powells.com/biblio/61-9781514657829-1
http://www.bol.com/nl/p/islamic-poems-nourishment-for-the-soul/9200000046483015/
http://www.amazon.de/Islamic-Poems-Nourishment-K-Hosein/dp/1514657821/ref=tmm_pap_title_0/280-3285800-1972752