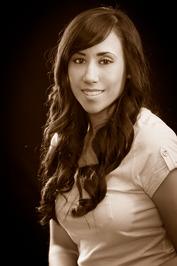 Hello! I'm so excited to introduce myself! I, Shevaun DeLucia, am a wife, mother of four, and now the author of the newly released novel, Eternal Mixture. My journey began with one crazy decision to write a book, and here I am, four years later, a first-time author. It's still a little surreal, but I did it! Now, all that's left is to get the world to fall in love with Brent and Raina as much as I have!
Your real name and pen name?
I chose to use my real name, Shevaun Delucia. I'm proud of my accomplishment, and what better reward than to see my name on the cover of a book I've written?
Please share some of the best memories of your childhood
I would have to say my ultimate best memory as a child would have been meeting my father's side of the family for the first time. I think I might have been 14 at the time. This was my first time in another country and the first time I met my grandparents, aunts, uncles, and cousins. But the best part of the trip was to be able to finally see where I come from. I dreamt of that moment for years and to actually feel the sand between my feet was incredible.
About your education
Well
, I graduated high school as a teen mom, so my journey was altered and my path was undecided for a while. BUT I did graduate! (Btw I DON'T recommend this for any teen.) After two years of finding my way, I decided it was time to begin classes at the community college. Honestly, I probably switched my major about three different times: first it was Law & Justice, then Business, and finally, Liberal Arts.Phew!
After a year and a half of school, and no idea as to what I wanted or who I wanted to be, I entered a 9 to 5 job. It took me 10 years before reaching the decision to become a writer. From there, I took a year of college classes, packing in anything to do with English and writing that could broaden my horizons. I honestly LOVED school, and if I had the time, I would definitely relish in some more classes.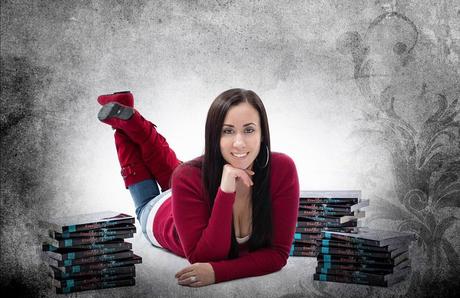 What career did you plan during your education days
Boy, I wanted what most girls want—to become a model! Unfortunately, at 5'3", runway was out of the question! Now, at 14, my daughter has the same dream. Only she may have a shot today, considering things have changed and modeling has many different definitions, shapes, and sizes these days.
What languages you can speak and write?
English is my only language. I was born in Belize, Central America. My father speaks Spanish/Creole as well as my whole family on that side. I moved to the States as a baby and didn't get the chance to take on that part of my heritage. I tried many Spanish classes growing up, but the language never took.
What is your biggest source of inspiration in life
My children, without a doubt! If it wasn't for them, I may have never gone for my dream. It is my job as a mother to show them that anything is possible. If you think it, you can do it.
Every child looks up to their parents as though they are their own personal superhero wrapped and disguised as Mom or Dad. Let's face it, this is the best feeling in the universe, so watching me do what I set out to do only solidifies to them that if I can go for my dream, so can they. 
What hurts you most in this world
The children who are forced into a life of human trafficking. It breaks my heart, angers my soul, and makes me question humanity. What type of person could possibly have a hand in this? I look at my children and see so much hope and light in their belief that this world is a magical, safe place, so I'm saddened with the knowledge that another child could be ripped away from their innocence and forced into a world filled with monsters and evil. I just wish I could save them all.
What is the biggest challenge you have faced? How did you overcome it?
Becoming a teen mom was my biggest challenge. No kid ever says they want to be a mom at the age of 18, but it happened. Everyone's story is different, but I chose to embrace it. Don't get me wrong, I had my moments of wanting to give up. Growing up with your child is most definitely a test of inner strength and mental challenge, but I took one day at a time. I wasn't the perfect mother—nobody ever is—but I was determined to give her the best life I could. Now, 14 years later, she is as stubborn as I was and as spoiled as I wasn't. Lol. This part of my life made me who I am today. Not everyone's story is written with my ending, but I truly believe each person is given their own pen to write it their own way.
If you had to live a day of your life as one of the living or dead personality, who would it be and why?
That is an easy one: Bella Swan as a vampire! First, who wouldn't want to be the love of Edward Cullen's life? Second, her strength and determination to go to great lengths to protect her family is something I can relate to and adore in a character. And third, all I need to say is rock-hard body, strength, speed, the amazing gift to shield, awesome red eyes, and again, being the wife of Edward Cullen!!! I think that just about covers it. 
J
What is your favorite genre and why?
Definitely young adult romance. A first kiss, the first moment when you realize you're in love, and the first time saying the words "I love you" out loud are the purest moments in life. Reading these words transports me into someone else's life, giving me a chance to experience those moments through someone else's eyes. I mean, who wouldn't want the chance to fall in love for the first time all over again? Reading this genre gives you that chance.
When did you start writing?
What is the purpose of your writing?
I began writing about five years ago. I was a stay-at-home mom for three years, and that's where my love of books started. For me, reading never came easy as a child, so it did take me into my adult years to grasp on to it. After reading tons of books, and sometimes dying for a different ending, I got the crazy idea to write my own. I mean, why not? So, I did.
Which of your work has been published so far? Would you like to share a synopsis of your work?
Eternal Mixture
 has been my first work published. I did write a novel before this one, but I locked it up and threw away the key. I like to think of that as my warm-up before the big game. Someday, I hope to go back and re-write it. But for now, it will remain mine and only mine.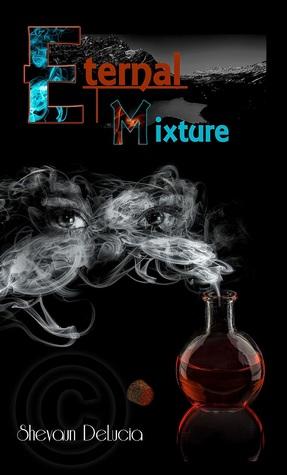 As far as Eternal Mixture goes, I would love to share a synopsis!!
If you had the chance to start your life over, would you take it? If you were told you would live for eternity, would you embrace it? If a stranger told you he was your soul mate, would you believe it?
Raina Richmond has played it safe her entire life. She has never broken the rules. That is, until Brent Alexander walked straight into her life, causing havoc. Turning her world upside down.
Brent is the new kid in town. He is every girl's fantasy: adorable, charming, chiseled, and the typical boy Raina usually steers clear of. But there is just something about him she can't seem to resist. Safe is no longer an option for her. For him, she breaks all the rules.
What she doesn't realize is that he holds the key to her past, present, and future. Once he reveals the reasons behind their irrevocable connection, she will unlock the answers to all of her questions, and her life as she knows it will never be the same again.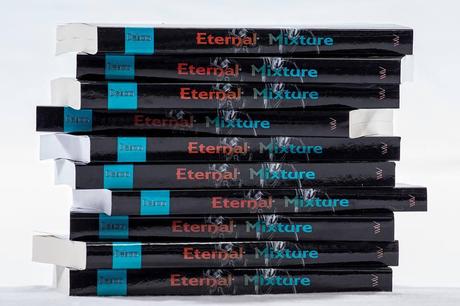 What are your forthcoming writings?
My series consists of three books total. I'm down one chapter in book two and am dying to dip my toes into mature erotic literature. (My husband thinks I'm crazy. Lol.)
What are your future plans?
For my future, I hope to see my book on the shelves next to other amazing authors. I hope to have a number of bestsellers and to wake up every morning with my coffee and computer in front of me, ready to start my workday off as a full-time author! Hey, wish big, dream big, right?
What four top most things you take care of while writing a book?
First, I have to have my coffee. Second, a comfortable place to write. I never write in just one place: I'll write on the couch, at the table, at the counter, or in bed. Wherever my kids are not is where I try to be. Of course, this idea never seems to work in my favor. Third, an idea of where my story is going. I don't write outlines, but I take notes on my phone throughout the day when I get inspiration. Fourth, more coffee!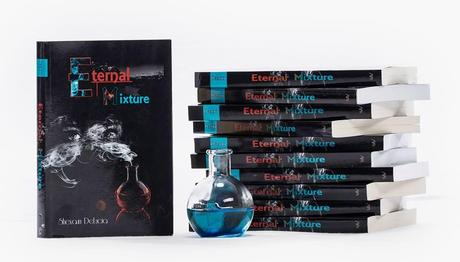 Your dream destination on Earth?
Bali has always been on my list. But more recently, Alberta, Canada. I fell in love with Lake Louise, which is a setting in my book, and I dream of the day I can experience it in person.
Your origin of birth and other countries you have visited/ stayed. What best things you liked in these countries around the globe?
I was born in Belize like I mentioned earlier. I've been there only a handful of times. As of now, it's been a little over 12 years since I've been back. I plan to visit this year, but for now I only have the memories of crystal-clear water, the salty breeze, and the mouthwatering conch ceviche to keep me going. The ceviche is to DIE for! I highly suggest it.
Your favorite time of the day?
Evening
Your zodiac/ sunsign?
Taurus. I am the bull. Powerful, strong, and stubborn as heck! Haha.
Your favorite color and why?
Earth tones: Greens, browns, oranges—any colors that are calming.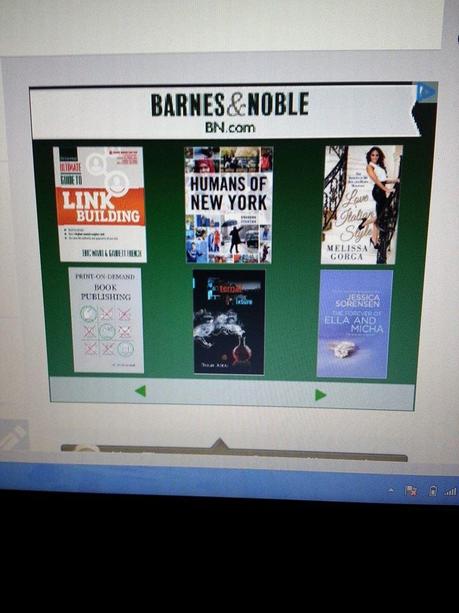 Your favorite book and why?
I would have to say I started out with Twilight, but I've ended with One Week Boyfriend by Monica Murphy. When I put down the book, I couldn't wait to pick it back up. Drew and Fable just grew on me. To see them falling in love before they even knew it was perfect! I thought about them days after the book was finished, and when Second Chance Boyfriend was released, I just about sped to the store. I heard from Monica herself in a tweet that a third book was in the works! 
J
Your favorite celebrity and why?
Well, my favorite celebrity happens to be a reality TV show celebrity: Drita from Mob Wives. All I can say is she is one real biotch! She says it how it is, is extremely loyal, fights for what she believes in, and will protect her loved ones with all her might!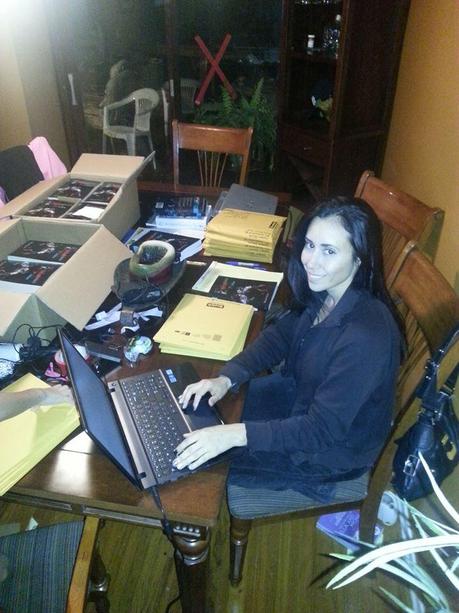 Your favorite food?
Mexican. Love, love, love it!
Some quickies:
Sun or Moon - 
Sun
 Laughter or Smile - 
Laughter
 Morning or Evening - 
Evening
Coffee or Tea – 
Coffee is a must!
Mountain or Sea – 
Sea. This would only be right considering my father's side lives on an island in the middle of the ocean. ;-)
Long Drive or Short Drive – 
Long drive
 Silence or Conversation – 
Silence. After being a mom of four, these moments come few and far between.
 Water or Fire - 
Water
Air or Earth - 
Air
 Mars or Jupiter – 
Jupiter
Moon or Sun - 
Sun
Tulip or Rose - 
Rose
 Red or Blue - 
Red
Left or Right - 
Right
 Glance or Stare - 
Glance
What three words come to your mind for each:
Technology – 
advanced, isolation, hackers
 Life – 
mortal, priceless, complicated
God – 
judgeless, accepting, faith
Humanity – 
precious, evolving, knowledgeable
Terrorism – 
Corrupt, evil, insanity
Racism – 
ignorant, uneducated, inherited
Childhood Abuse – 
monstrous, devil, castrate
Love – 
pure, honest, forgiving
Parenting – 
amazing, inspirational, gift
Old age – 
terrifying, fragile, depression
State your signature line/ tagline/ best quote
"What we do in this life echoes into eternity." - Maximus
The last line of your autobiography would be…
With family, friends, and a career, she finally has it all.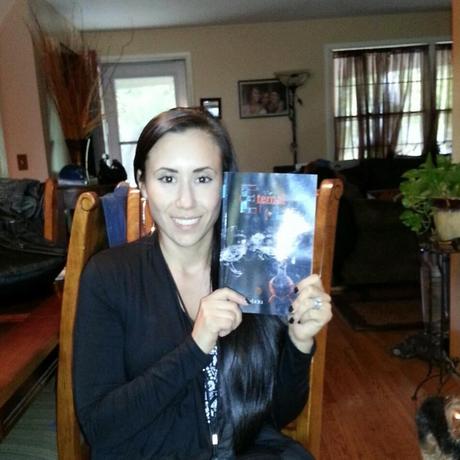 Website: 

http://shevaundelucia.com/
Goodreads: 

https://www.goodreads.com/author/show/7375844.Shevaun_Delucia
Amazon: 

http://www.amazon.com/Eternal-Mixture-Series-Volume/dp/0615828035/ref=sr_1_1?ie=UTF8&qid=1389313631&sr=8-1&keywords=ETERNAL+MIXTURE
Amazon Widget: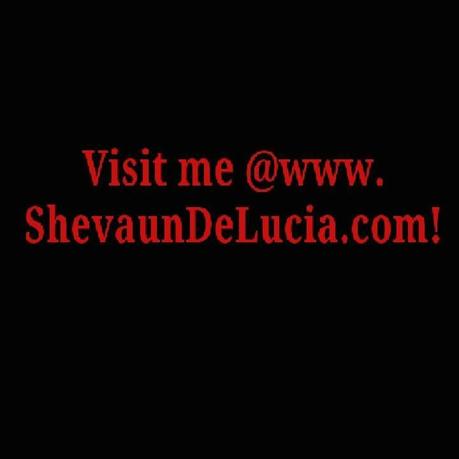 Twitter: 

https://twitter.com/shevaundelucia1
Facebook: 

https://www.facebook.com/pages/Author-

Shevaun

-Delucia/563843076961083