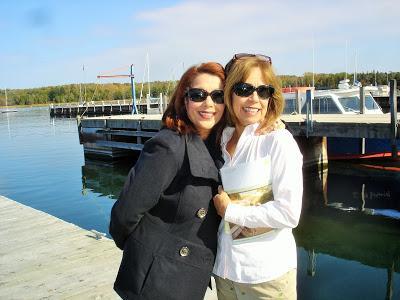 Roz (left) and Patty

Rosalind Burgess and Patricia Obermeier Neuman, aka Roz and Patty, met in Minneapolis through mutual friend Lee (a REAL character, in the best sense of the word).
Now a proud and patriotic U.S. citizen and Texan, Roz grew up in London and currently calls Houston home. She has also lived in Germany, Iowa, and Minnesota. Roz retired from the airline industry to devote all her working hours to writing (although it seems more like fun than work).
Patty spent her childhood and early adulthood moving around the Midwest (Minnesota, South Dakota, Nebraska, Iowa, Wisconsin, Illinois, and Indiana), as a trailing child and then as a trailing spouse (inspiring her first book, Moving: The What, When, Where & How of it). A former reporter and editor, Patty lives with her husband in Door County, Wisconsin. They have three children and twelve grandchildren.
With five books in The Val & Kit Mystery Series now published, Roz and Patty—along with characters Val and Kit—have another mystery up their sleeves (and on their computers). All four women agree that friendship, humor, and love are as compelling as solving murders.
Roz and Patty are also the authors of DRESSING MYSELF, a contemporary women's novel that explores the mystery of marriage.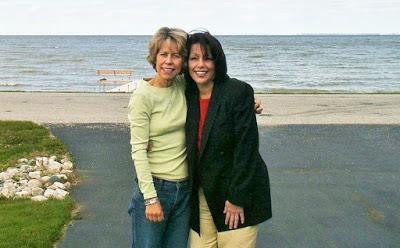 Roz (right) and Patty
Your real name and pen name?
Rosalind Burgess, which is both my real and pen name. My not-so-real last name is Fulvio, inherited from my last husband.
Please share some of the best memories of your childhood
Alone time with my father when we went ice skating every Saturday morning. Spending hours alone reading a good book. Christmas with my family.
About your education
Never enough; still learning.
What career did you plan during your education days
I had lofty goals to be an air hostess; now I hate, and am a little afraid, to fly so it would never have worked out.
What languages you can speak and write?
English and Texan
What is your biggest source of inspiration in life
The USA
What hurts you most in this world
Injustice, in any form.
What is the biggest challenge you have faced? How did you overcome it?
Driving to places I don't know. GPS helps me overcome it. Also, public speaking, which I just had to get through somehow.
If you had to live a day of your life as one of the living or dead personality, who would it be and why?
Very hard question. Warren Buffett comes to mind.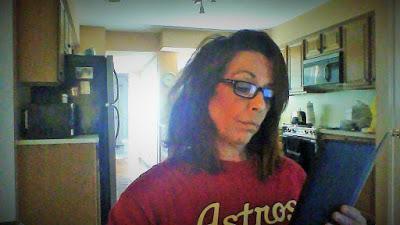 Roz Skyping with Patty
What is your favorite genre and why?
Mystery because I like an intricate plot and guessing whodunit and why.
When did you start writing? What is the purpose of your writing?
Seriously, when I was about ten. The only purpose is I just love it.
Which of your work has been published so far? Would you like to share a synopsis of your work?
All five books in The Val & Kit Mystery Series have been published, as well as a contemporary women's novel, DRESSING MYSELF (all co-authored with Patricia Obermeier Neuman).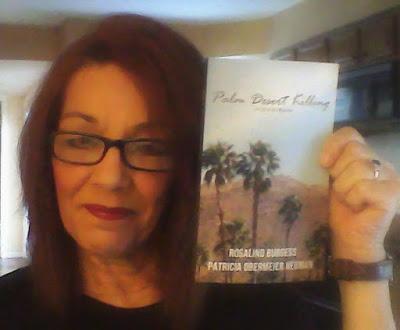 Roz with our latest book
What are your forthcoming writings?
More of the same.
What genres you write in and why?
Mystery, humor, and contemporary women's fiction. But we aren't done yet. The sky is the limit!
What keeps you motivating towards writing?
My writing partner, Patty.
If Writing a Book is taken as a project, What are the key essentials you take care of in Project Management?
First and foremost, I aim to please Patty.  If she's happy, then I'm happy.
How do you plan, schedule and monitor your writing commitments?
We aim for a chapter each once a week. It's not always possible; life gets in the way. Once a first draft is complete, editing, read-through, and corrections take as long as they take.
What are your future plans?
To keep going as long as it's enjoyable. When it becomes a chore, then it's time to reevaluate.
What is generally your preference in reading – a paper book or ebook? And why?
E-book, for many reasons, but probably my favorite is the built-in dictionary.
What four top most things you take care of while writing a book?
Making sure our main characters keep their individuality and are authentic, correct grammar, plot accuracy, and editing. The last three are crucial.
How much real life goes into a fiction writing?
A lot more than we even realize. I'm constantly coming across things in real life that I make a mental note to include somewhere in our books.  Some make it, others don't.
Is a high level of imagination important to have for an Author?
It helps.  But good writing doesn't depend on imagining.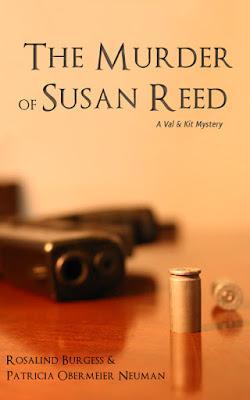 THE MURDER OF SUSAN REED
Your dream destination on Earth?
I'm already there; the USA. However, I would like to see more of this vast and amazing country.
Your favorite time of the day?
Early morning when I have a fresh cup of coffee and can check the day's news.
What is the last book you finished reading? What is the current book you are reading?
The last book was an oldie by Stephen White, The Last Lie.  I'm currently readingX, the latest book by Sue Grafton.
Your favorite book and why?
There are too many to mention just one, but what comes to mind immediately areThe Winds of War by Herman Wouk, read many years ago, and We the Living by Ayn Rand. Also, everyone's favorites, Anna Karenina and Pride and Prejudice. 
Your favorite movie and why?
Again, too many to list, but The Bishop's Wife, His Girl Friday, and Gone with the Wind spring to mind, all movies I have watched several times--oldies but goodies.
Your favorite food?
Italian.
Your favorite sports?
Soccer and baseball.
What is the force that drives you?
The love and friendship of my writing partner, Patty.
What comes to your mind when you think of India?
First and foremost, I think of the beautiful sari and the vibrant colors. I also am very partial to Bollywood movies, particularly Monsoon Wedding. Indian weddings look like enormous fun.
What three words come to your mind for each – Technology 
love; hate; love
, Life 
It's all good
, God 
He's watching out for me (Sorry, that's five words.)
, Humanity 
Get it together
, Terrorism 
Sickening 
(One word says it all)
, Racism 
Sickening
, Childhood Abuse 
Appalling
, Love  
I feel sorry for those who don't feel it, or give it
, Parenting 
I am not a parent, but I sure had two good ones.
, Old age 
Privilege, enjoy, embrace
First thing you do in the morning after waking up?
Force myself to think what day it is and what I have to do that day. Then I enjoy a cup of good strong coffee.
The last thing to do before sleep?
Pray, a little.
If one fine morning you wake up and find your sex changed to the opposite, what will be your first reaction?
Look in the mirror, then figure out how I'm going to find a wife to take care of me
.
State your signature line/ tagline/ best quote
One of my favorite quotes is from Dolly Parton. It goes something like this: I ain't dumb, and I ain't blond
.
The last line of your autobiography would be…
"I'm not done yet."
The title of your autobiography would be…
Taking Care of Myself (With a Lot of Help)
Out of the cave means? 
Discovering the wonderful things the world has to offer, and not getting left behind.
Links & other relevant details:
Link to our website: 
www.roz-patty.com
Link to our Blog: 
Roz and Patty Write
http://bit.ly/z23PcH
ISBN-10: 
THE DISAPPEARANCE OF MAVIS WOODSTOCK - 
ISBN-10: 0615885187, 
THE MURDER OF SUSAN REED - ISBN-10: 0692283404, DEATH IN DOOR COUNTY - ISBN-10: 0692303979, LETHAL PROPERTY - ISBN-10: 0692211705, PALM DESERT KILLING - ISBN-10: 0692499709, DRESSING MYSELF - ISBN-10: 0692328971
ISBN-13: 
THE DISAPPEARANCE OF MAVIS WOODSTOCK -
ISBN-13: 978-0615885186,
THE MURDER OF SUSAN REED - ISBN-13: 978-0692283400, DEATH IN DOOR COUNTY - ISBN-13: 978-0692303979, LETHAL PROPERTY - ISBN-13: 978-0692211700, PALM DESERT KILLING - ISBN-13: 978-0692499702, DRESSING MYSELF - ISBN-13: 978-0692328972
ASIN: 
THE DISAPPEARANCE OF MAVIS WOODSTOCK - B006GFXYPQ, THE MURDER OF SUSAN REED - B0086W3L6Y, DEATH IN DOOR COUNTY - B00CGDZ11C, 
LETHAL PROPERTY - B00KEY3P68, PALM DESERT KILLING - B012J43Y02, DRESSING MYSELF -  B00HUG51UQ
Publisher: 
Blake Oliver Publishing
Twitter handle: 
@RozPattyWriters  
Characters' Twitter handle: 
@ValAndKit
Facebook page: 
Roz and Patty Author Page
http://on.fb.me/zXZvpn  Val and Kit Character Page 
http://on.fb.me/yxNTPs
Goodreads author page: 
https://www.goodreads.com/author/show/4284641.Rosalind_Burgess?from_search=true&search_version=service
Amazon links:
 Link to all our books http://amzn.to/1qWyns4
Link to THE DISAPPEARANCE OF MAVIS WOODSTOCK - 
http://amzn.to/xpIBbS
Link to THE MURDER OF SUSAN REED - http://amzn.to/JxxiQR
Link to DEATH IN DOOR COUNTY - http://amzn.to/15xlLvI
Link to LETHAL PROPERTY - http://amzn.to/1o02tbq
Link to PALM DESERT KILLING - http://amzn.to/1fFKdSG
Link to DRESSING MYSELF -  http://amzn.to/L6Qf0g