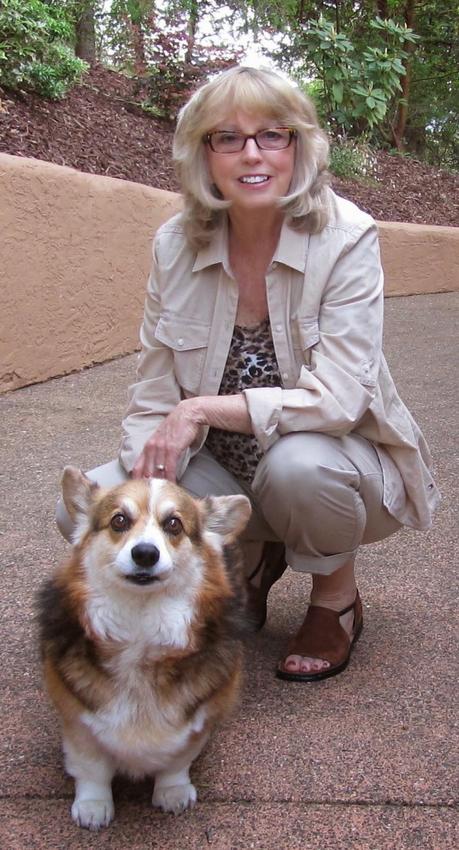 myself and dof Murray, a welsh corgi
Patricia Driscoll was born in Westport, Conn. She worked for many years as a probation officer for the San Francisco Probation Department. She retired in 2003 and looked forward to re-kindling her passion for painting and drawing. Instead, she wrote a mystery. "Shedding Light On Murder, a mystery set in Cape Cod, was released January, 2012 by Five Star/Gale Cengage.
Patricia recently completed the sequel To "Shedding Light on Murder, with the working title "A New Light on Murder."
Welcome Patricia!
Childhood memories
Going to the beach almost every day in summer. Reading on the wrap around porch on humid rainy days. Skating and sledding in winter. Drawing and painting.
Education
I have a Bachelors degree from University of San Francisco.
Career plan
I majored in Art until my senior year in college.
Biggest Inspiration
My biggest inspiration in life has to be literature.
What hurts
abuse of women and children. Lack of opportunity. Famine, war, and so much more.
Favorite genre
I don't have a favorite genre. I write mysteries but I am a very eclectic reader.
Writing
I didn't start writing until I retired from my career as a probation officer.
I hope to create a fictional world in a real place, Cape Cod, with interesting characters that readers will want to re-visit.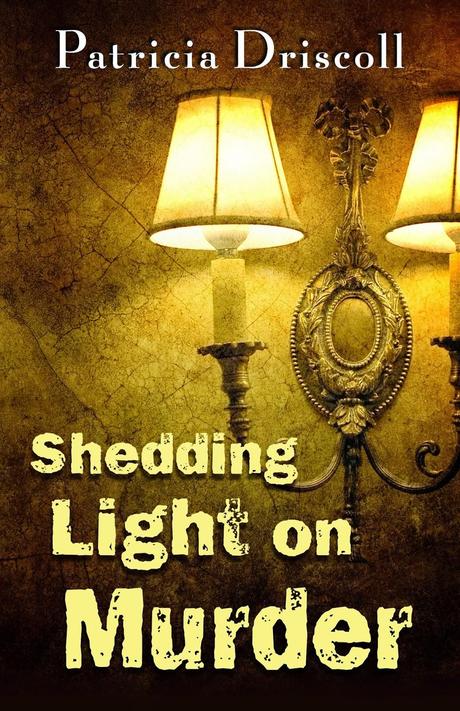 Synopsis of "Shedding Light on Murder." 
Believing in second chances, Grace Tolliver former probation officer and new owner of Pearl's antique lamp shop has hired Duane Kerbey, a troubled young man as a holiday employee. But when a prominent local citizen of Barnstable Village, Cape Cod is murdered, and Duane is arrested for the crime, blame is placed squarely on Grace. After all, it was Grace who sent the young man, knowing that he was a convicted felon, on an errand to the victim's home.
Between learning the craft of constructing and hand painting lampshades, readying the shop for the annual Village Stroll and trying to keep an eye on the antics of her eighty-four year old father, Grace sets out to solve the murder by shedding light on the victim's complicated past. Her quest is hampered by the attractive detective assigned to the case who doesn't appear to be seriously pursuing fresh leads, but is keeping close tabs on Grace.
With a town full of likely suspects, a second murder and a series of bitter winter storms battering Cape Cod, Grace must prove her employee's innocence and restore her reputation by uncovering the shady and unrepentant killer.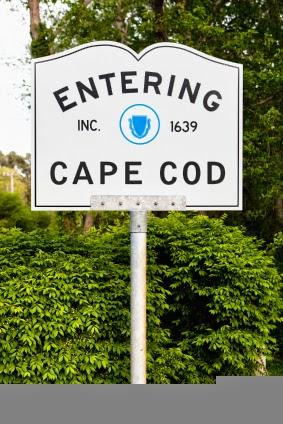 What Next
I have recently completed the sequel to "Shedding Light on Murder." The working title is "A New Light on Murder." At this point, I'm not sure of publication date.
Top 4 Priorities While Writing
Top four things I think about when writing a book.  Character, voice, plot and setting. I was recently on 'The Character Driven Mystery' panel at Left Coast Crime, a mystery writer's convention  in Monterey, Ca.
Real life in fiction?
My protagonist, Grace Tolliver, is a former probation officer. However, I have never owned an antique lamp store, but my mother worked in one for many years. The shop she worked in on Cape Cod is the inspiration for Pearl's the shop in my book.
Some of my characters are composites of real people. I disguise them of course.
Dream Destination
My dream destination is the Amalfi Coast Italy.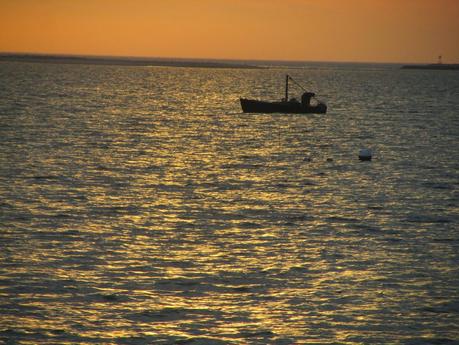 sunset in Cape Cod
Favorite time of day 
 is early morning, when I first wake up and remember my dreams, plan my day, check the weather and be glad I'm alive.
Favorite color is blue. The color of water, sky and distant hills.
Favorite Book
I wish I could name a favorite book. It's too hard a question!
Favorite food would have to be chocolate. Now, that was easy!
Some quickies: Sun or Moon, Laughter or Smile, Morning or Evening, Coffee or Tea, Mountain or Sea, Long Drive or Short Drive, Silence or Conversation, Water or Fire, Air or Earth, Mars or Jupiter, Moon or Sun, Tulip or Rose, Red or Blue, Left or Right, Glance or Stare
Sun, Smile, morning, tea, sea, short drive, silence, water, air, Jupiter, glance.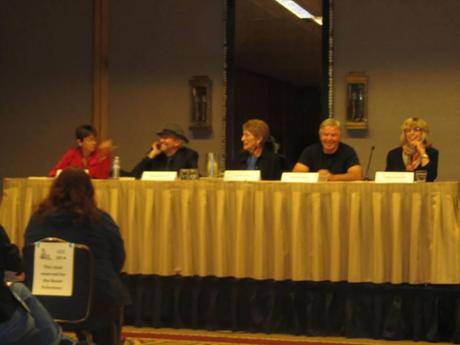 Last line of autobiography.....I've had an amazing life so far.
I don't tweet.
Most info can be found at www.patriciadriscoll.com
What others are saying about the book Shedding Light On Murder:
"Replete with authentic Cape Cod settings and atmosphere, this cozy should have wide appeal."   Publishers Weekly  
 "...a warm winter read...Grab a cup of cocoa and settle in."
   Barbara Clark  -  Barnstable Patriot 
  "...an appealing sleuth, an intriguing plot and a picturesque locale."
   Carol Thomas – Mystery Series Examiner
  
"The writing is first rate and the plotting just as good. ...A terrific read!!"   Once Upon A Romance