AUTHOR BIO: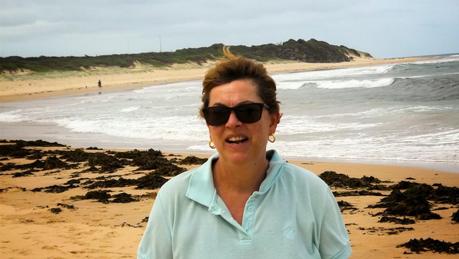 Liza grew up in Wollongong, Australia, where she worked as a nurse and midwife for fifteen years. When she met her French husband on a Bangkok bus, she moved to France, where she has been living with her husband and three children for twenty years. She works part-time as a French-English medical translator, and a novelist.
Several of her short stories have won awards, notably the Writers Bureau annual competition of 2004 and her stories have been published widely in anthologies and small press magazines. Her articles on French culture and tradition have been published in international magazines such as France Magazine and France Today.

She has completed four novels and one short-story collection, and is represented by Judith Murdoch of the Judith Murdoch Literary Agency.
Spirit of Lost Angels
, the first in the historical L'Auberge des Anges series was published under the
Triskele Books
label in May, 2012. The second in the series –– Wolfsangel –– was published in October, 2013, and Liza is working on the third novel in the series –– Midwife Héloïse – Blood Rose Angel –– set during the 14th century Black Plague years.
Liza is a co-founder and member of
Triskele Books
,
an independent writers' collective with a commitment to quality and a strong sense of place.
Liza reviews books for the
Historical Novel Society
and
Words with Jam
magazine.
Contact and Other Information
E-mail:
[email protected]
Website: www.lizaperrat.com
Blog: http://lizaperrat.blogspot.com
Twitter: @LizaPerrat
Facebook: https://www.facebook.com/liza.perrat.5
Author Collective:
www.triskelebooks.co.uk
Blog:
http://triskelebooks.blogspot.com/
Twitter: @TriskeleBooks
Thanks Liza for sparing out your valuable time and enriching your readers and fans with an insight about your work and life
J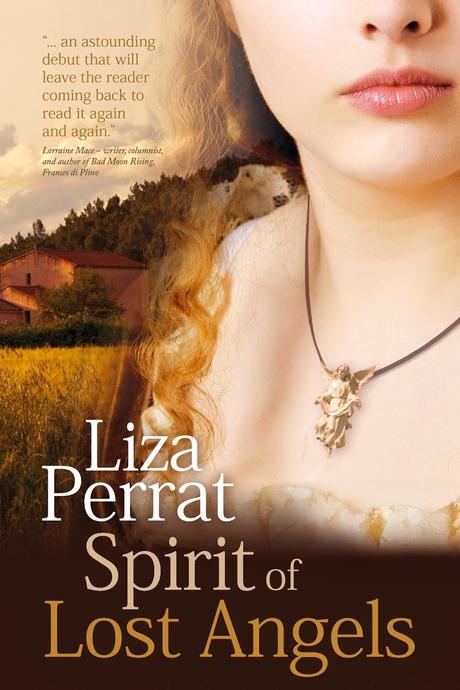 Your real name and pen name?
My real name and pen name are one and the same.
Please share some of the best memories of your childhood
Weeks and weeks of sun-filled days on the Australian beaches. I didn't know how lucky I was!
About your education
After high school I trained as a general nurse and then as a midwife. I worked in these fields for 15 years, before moving to France. My qualifications were not recognized here, so I returned to university and did a degree in French, and I now work part-time as a medical translator, and as a novelist.
What career did you plan during your education days?
Physical education teacher.
What languages you can speak and write?
French and English.
What hurts you most in this world?
Oh that's a hard one, as there are so many things. Abuse of humans and animals is the first that comes to mind though.
What is the biggest challenge you have faced? Were you able to overcome it? How?
Moving to a new country with young children, where I didn't speak the language. I suppose I overcame that by learning the language and trying to adapt to the French way of life.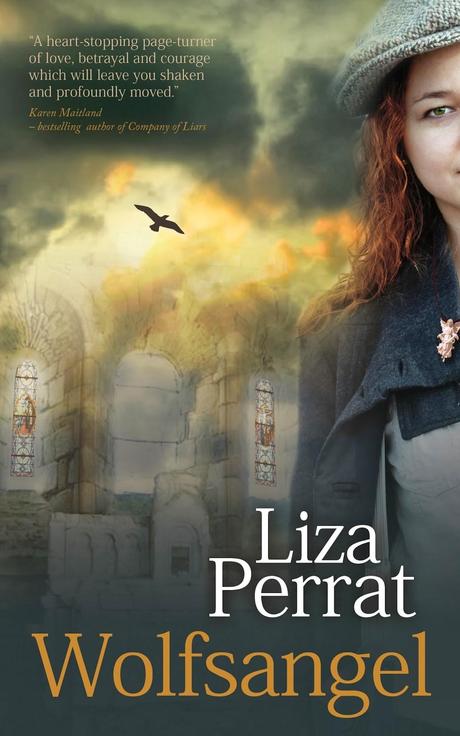 What is your favorite genre and why?
I don't have a favourite, but I enjoy a lot of historical fiction, crime and literary too.
What is the purpose of your writing?
That's a hard one! I've never thought about its purpose. Writing is just something I have to do, but I don't really know why.
Which of your works are published so far? Would you like to share a synopsis of your work?
Spirit of Lost Angels, the first in my historical series –– L'Auberge des Anges –– was published in May 2012, and follows the struggles of a peasant woman against the corrupt aristocracy, during the French Revolution. Here is the Amazon link to the book.
The second book in this series, Wolfsangel, follows the same family, the same farmhouse, L'Auberge des Anges (The Inn of Angels), 150 years later, when the village comes under the heel of the German occupation in WWII. Amazon link to the book.
Both books were published under the Triskele Books label, an independent writers' collective with a commitment to quality and a strong sense of place.
What are your forthcoming writings?
I am currently working on the third, and final novel in L'Auberge des Anges series, Midwife Héloïse – Blood Rose Angel, which is set in the same French village of Lucie-sur-Vionne, and explores the same family, during the Black Plague years of the 14th century.
What are your future plans?
No plans as yet.
Your origin of birth and other countries you have visited/ stayed.
I was born, and grew up, in various places in the eastern part of Australia. I left Australia 20 years ago and have been living in rural France ever since.
Your favorite time of the day?
Dawn in spring or autumn, because of the ghostly light.
Your favorite color and why?
Green, but I have no idea why.
Your favorite book and why?
I have so many favourite books, it would take a whole book to list them!
Your favorite celebrity and why?
I don't like any celebrities, because I hate anything to do with "star gazing".
Your favorite food?
Dark mint-flavoured chocolate.