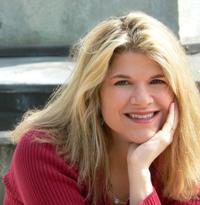 Jennifer Chance is the award-winning author of the new adult Rule Breakers series. A lover of books, romance, and happily-ever-afters, she lives and writes in Ohio. You can find her online at www.JenniferChance.com, on Facebook at www.facebook.com/authorJenniferChance and on Twitter at @Jenn_Chance.
Your real name and pen name?
Jennifer Chance is my pen name!
Please share some of the best memories of your childhood
Riding ponies on our small farm in Ohio, climbing trees above a giant warren of wild rabbits on our small farm in Montana. I also had a fascination with trees that looked out of place—particularly two trees several feet apart, where there were no other trees around. I was CONVINCED that if I walked between these two trees, I'd enter a new, fantastical dimension. True Story!!
Sadly, I never figured out the trick for inter-dimensional travel
About your education
I studied at Xavier University in Cincinnati, Ohio, and triple majored in French, Communications, and International Affairs. I also studied a year at the Sorbonne in Paris, France (that was quite an adventure!)
What career did you plan during your education days
I thought I would be a professor of public policy or international affairs.
J
What languages you can speak and write?
English, usually.
J
. I was fluent in French for awhile, and can still read it somewhat, though I'm very out of practice!
What is your biggest source of inspiration in life
People following their dreams, whatever they are. It makes me happy on a soul-deep level.
What hurts you most in this world
People who willfully harm the weak or the powerless. I can barely watch sit-coms where actors are humiliated for "fun"—I am convinced I was either persecuted or a bully in a former life, because seeing someone persecuted absolutely destroys me.
What is the biggest challenge you have faced? How did you overcome it?
My father passed away unexpectedly when I was a teenager, which was a tremendous loss on so many levels—we didn't have a lot of money, and with four kids in the family and mom working as a substitute teacher, it made me grow up quickly. I didn't really allow myself to fully grieve for years. I overcame it by working, honestly. I threw myself into my studies and then, later, my job. Eventually, I allowed myself to work through some of those emotions in my writing.
If you had to live a day of your life as one of the living or dead
personality, who would it be and why?
Queen Elizabeth I—I have been fascinated with her since I was in college, and there are so many questions I have about her life even now!
What is your favorite genre and why?
Romance—all forms. Historical, Contemporary, Paranormal. I am in love with being in love, you could say.
When did you start writing? What is the purpose of your writing?
I wrote my first story when I was around ten or eleven years old—it was called The Silver Key, and was a choose your own adventure novel that I coded into my brand new Commodore Vic 20 computer. This shows you how old I am!! I write now for the same reason I wrote then—to create a new world to live in, where love conquers all and dreams come true.
Which of your work has been published so far? Would you like to share
a synopsis of your work?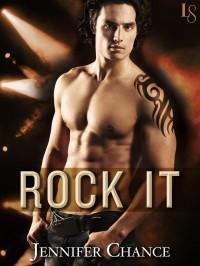 Rock It comes out on March 4! (I suspect there's already a blurb for the book in my intro, if not, here it is:


Lacey Dawes is a total pro at the talent agency where she works, and it doesn't hurt that IMO Worldwide Media represents Dante Falcone. The rock god has starred in her fantasies since she was sixteen—and remains her secret crush to this day. So when Dante picks her to be the interim manager on his Dream It tour, Lacey can't believe her luck. Handling Dante is sure to be the most exquisite, spine-tingling, nerve-wracking mix of business and pleasure ever.
Although Dante is grateful for the adoring fans who scream for one more of his full-throttle, soul-searing songs, being surrounded by a cadre of corporate types backstage is wearing thin. Then Lacey shows up. Yeah, she's organized, smart, quick to get him what he wants before he knows he wants it—but Dante senses there's something else going on with sweet, sexy Lacey. One kiss tells him what that "something" might be . . . and makes him hungry for more.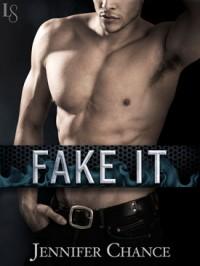 What are your forthcoming writings?
It's going to be a busy year! FAKE IT, the story of Anna the new grad corporate go-getter and her devilishly handsome biker bad boy neighbor Jake, comes out July 1, 2014. That is followed up with WANT IT, the story of artist Erin and the sexy young Boston tycoon Zander—out in November, 2014. The last book in the series, RISK IT, follows the tale of college-drop out and con artist Dani, and the gorgeous but broken playboy Rand Sterling Winston the 4th. That comes out in spring, 2015!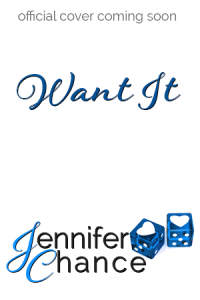 What are your future plans?




I look forward to writing more Chance books, honestly! My new series idea is percolating in my mind now, and it involves four new college graduates and the summer that changes their lives.

J




What four top most things you take care of while writing a book?




(sorry, I don't understand exactly what this is asking!)




Your dream destination on Earth?




Spain, actually. I haven't really explored the country, and I'd love to do so!




Your origin of birth and other countries you have visited/ stayed.

What best things you liked in these countries around the globe?




I was born in Ohio, and have nearly all of my life in the U.S., except a year where I lived in France, and traveled all over Europe. I've also visited Mexico and Canada, of course!




Your favorite time of the day?




MORNING! By far!




Your zodiac/ sunsign?




Aquarius—I'm actually a double Aquarius, so I'm a pretty independent soul!




Your favorite color and why?




Purple—the color of dreams.

J




Your favorite book and why?




Ack!! Too many to count!




Your favorite celebrity and why?




Right now, I'm a big fan of Josh Holloway in INTELLIGENCE. At least in terms of his character on the show, he balances "hot" and "smart" very well!




Your favorite food?




Whatever someone else makes for me.

J




Some quickies: Sun or

Moon

,

Laughter

or Smile,

Morning

or Evening,

Coffee

or Tea, Mountain or

Sea

,

Long Drive

or Short Drive,

Silence

or

Conversation,

Water

or Fire,

Air

or Earth, Mars or

Jupiter

,

Moon

or

Sun, Tulip or

Rose

, Red or

Blue

, Left or

Right

, Glance or

Stare




State your signature line/ tagline/ best quote


Jennifer Chance, author of fun, sexy, Wish-Come-True Romance


The last line of your autobiography would be...




And she lived happily ever after.

J




Twitter handle:

@Jenn_Chance




Facebook page:

  www.facebook.com/authorJenniferChance




Goodreads author page:

https://www.goodreads.com/JenniferChance




Amazon link:

  http://www.amazon.com/gp/product/B00GQAMAJM/ref=s9_simh_gw_p351_d2_i1?pf_rd_m=ATVPDKIKX0DER&pf_rd_s=center-2&pf_rd_r=1CVDYNJ2NCG4YFFZXY08&pf_rd_t=101&pf_rd_p=1688200382&pf_rd_i=507846