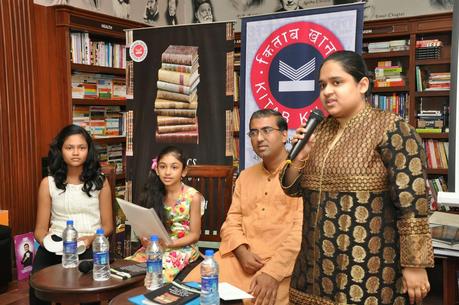 Addressing the audience at her Book launch
She is a teacher and the author of four books: S.O.S. Animals and Other Stories, Treasury of Bizarre Christmas Stories, Classics: Why We Should Encourage Children to Read Them and So This Is Love - Collected Poems. She also hosts a blog at www.insaneowl.com, where she shares her poetry, book reviews, and other issues close to her heart. Fiza invites you to connect with her via her website at www.fizapathan.com, on Twitter @FizaPathan, and on Goodreads.
Welcome on  board Fiza.
Your real name and pen name?
I don't have a pen name. My name is simply Fiza Pathan. Fiza means 'atmosphere' in Urdu.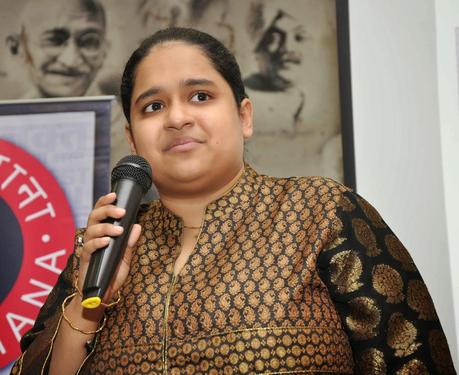 Please share some of the best memories of your childhood.
I did not actually have a very pleasant childhood, because I hated school and studies. I was also a loner and preferred to play on my own with my stuffed toys and dolls. Later when I got a computer installed in my humble home, I started playing computer games for long periods of time; therefore, the best memories of my childhood are a bit bizarre. One of the best memories I have of my childhood was reading a horror book for the first time, the gothic classic Dracula by Bram Stoker. The fear and thrill I felt throughout the book has made me love books and reading—especially books from the horror genre. Another memory that I can recall was when I won my first Dungeon Siege game on the computer, which made me feel self-actualized. I also remember the time when I built a shabby treehouse in a mango tree on my school playground—all on my own. I used to spend most of my time in that treehouse, pretending to be a modern day Robinson Crusoe. I was found out later and was scolded by the principal for living up in a tree. I had to break down the already dilapidated treehouse, but the memories of the time I spent there will always be dear to me.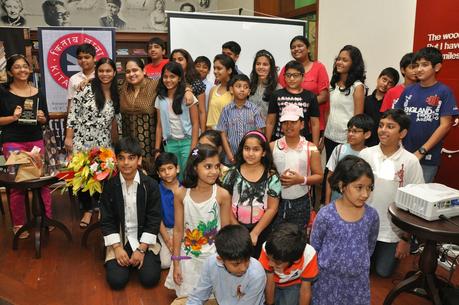 Fiza with her students
About your education
I was never interested in studies at school, so I was not a very successful student. I passed my tenth grade from an I.S.C.E. School, Bombay Scottish (Mahim), with a distinction - 80%. I then went on to study the arts at Saint Andrews College (Bandra West), where with the encouragement and constant support of my professors, I passed my B.A. degree examination with a first class. I owe a lot to my professors at Saint Andrews College for bringing out the best in me, for it was at college that I realized that studying was a lot more than just mugging up facts. I then went on to Saint Theresa's Educational Institution to finish my Bachelor of Education degree with a first class yet again, specializing in English and History. I am currently studying Theosophy at the United Lodge of Theosophists (Marine Lines), as well as studying for my Masters in Sociology at the University of Mumbai. Compared to my dismal school life, life after school has always been enlightening, and now I have developed a fondness for studying and researching various topics that are available for my perusal.
What career did you plan during your education days
While in the fifth-grade, I decided to become a teacher. The reason for my choice of this career was because I was surrounded in my school with teachers who were not dedicated and who were only interested in getting more students to tutor. I vowed back then that I would be different and would encourage my students—all of them—toward academic excellence, unlike my teachers who only paid attention to the toppers of the class and ignored the development of the rest. Today I run my own tuition academy where I teach using modern methods and certain learning techniques which I have developed myself and which I shall publish in the future. Being and becoming a teacher was my choice; being and becoming a poet and an author was by accident.
What languages you can speak and write?
I can speak and write fluently in English and Hindi, the national language of India. My love for English was developed at my home itself. I owe a lot to my late Hindi teacher, Mr. Sharma, for tutoring me with such fluency and interest that I have managed to win many scholarships and awards in college in the subject of Hindi.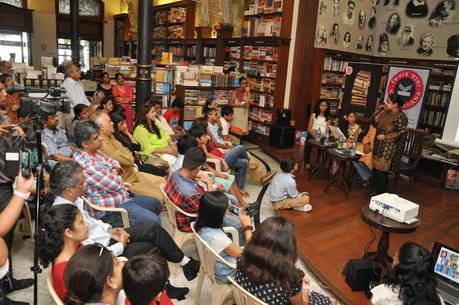 Audience at her book launch
What is your biggest source of inspiration in life
Undoubtedly my mother has been my greatest inspiration in my life. I was a few months old when my mother and I were asked to leave my grandfather's/father's house. Perhaps he did not want to look after a girl child and assume the responsibilities of parenthood. My mother raised me up on her own, with the aid of my maternal family, without any kind of support from my estranged father. My mother has always put on a brave front through thick and thin, and when I feel I am being bogged down by the world, I remember my mother's face. With that memory, I bounce back to strive harder, work longer, and reap the benefits of my struggle, to burn it at the feet of the one I love the most—my mother, Philomena Pathan.
What is the biggest challenge you have faced? How did you overcome it?
The biggest challenge I have ever faced was when I had to pass my tenth-grade examination. I was weak in math and the science, yet I had to take these subjects because there was no option to drop them in my school. For a whole year, I had to sit for hours solving and resolving mathematical problems and chemistry equations, which at that time never made sense to me. I was terribly depressed at school and thought that I would certainly fail the I.C.S.E. board exam. However, I overcame this problem through sheer determination and hard work. I desperately wanted to be out of school and not repeat a year, so with the help of my mother and maternal family, I worked hard in each and every one of my subjects. I did all my homework, completed my books/projects on time, and spent a few hours every day reading to charge myself with more energy to face another gruelling day at school. I managed in the end to get a distinction at the I.C.S.E. boards, but the torture I had to go through to overcome the hurdle of the examinations has lasted more than the gaiety of the celebrations that came afterwards.
What is your favourite genre and why?
Christian literature is my favourite, basically because it was the first genre  I indulged in. Christian literature is my forte, where I can mold characters more easily and create situations quicker than I can do for other genres. I guess my strong Christian values are the reason why I like this genre and feel comfortable in it. It's my comfort zone, and credit for it goes to one of the editors of the Christian Weekly Magazine The Examiner, namely Father Joshan Rodrigues, for giving me a chance to pen my parables in the magazine. This gave me a platform to showcase my talent and yet deepen the spiritual life of a vast number of readers.
When did you start writing?
What is the purpose of your writing?
I think I have always been a writer. I have been writing my thoughts and my dreams ever since I was in elementary school. I still possess some of my diaries from my school days, in which I penned down events at school, about my crushes, short stories, plays, etc. However, I only realized that I was a good writer when I was in college. Earlier, when I was in school and used to write in my diaries, I wrote to let out my feelings on paper. Even today, I write poems and stories mainly to bring out my inner feelings, be it grief, pain, joy, bliss, anxiety, or whatever. I started writing my first book, S.O.S. Animals and Other Stories, when I was in my last year of college with the intention of getting it published. I had a hard time finding a publisher until I came across Amazon. So a part of me also wishes that whatever I write should be published, and that I may get some monetary benefit out of it, as well as to be understood by readers around the globe.
Which of your work has been published so far? Would you like to share a synopsis of your work?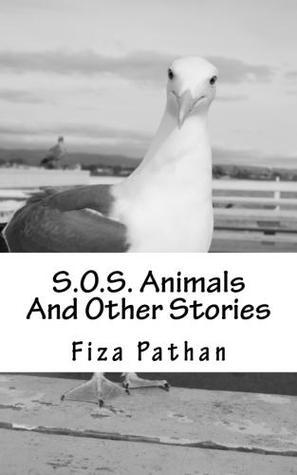 I have published four books so far. My first book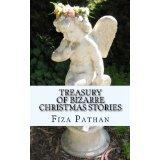 published by Amazon was S.O.S. Animals and Other Stories, which is a collection of parables. I went on to publish three more books, again through Amazon/Createspace. For Christmas I published the book Treasury of Bizarre Christmas Stories, where I dealt with another side to Christmas. Later I published an education non-fiction book CLASSICS: Why We Should Encourage Children to Read Them. Lastly, this March I published my fourth book, which is a collection of romantic poems entitled So This Is Love - Collected Poems.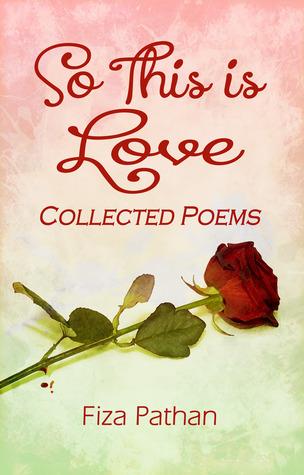 What are your forthcoming writings?
I'm planning to publish a lot of books based on various themes and exploring different genres. One of my books will be a middle school story which focuses on the life of a few middle class students and their adventures. I have actually finished the manuscript but have yet to decide on a title for it. I am also planning a sequel to it. I hope to publish another non-fiction book about how to get children interested in reading classics. The format of this book is in my head, but I've not yet had the time to put it down on paper. I intend to finish it by the end of the year.
What are your future plans?
I am 25 years old and have a lot of plans and ideas for my future. For the next five years, I wish to write more books that promote the joy of reading. I wish to finish my Masters in Sociology and build up my tutorials. I've already started a reading club at my house, and I wish to see it flourish by next year. I've also opened my own lending library, which I want to develop to encourage children to read good books. So yes, I have plans for the future, but how things turn out will depend on
hard work
, environmental situations, and, most importantly, destiny.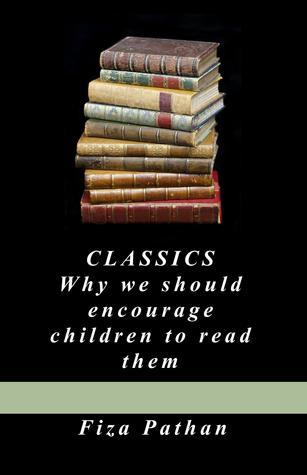 Your dream destination on Earth?
My dream destination on Earth would definitely be Mysore, in Karnataka, India. I love the place, as it was the home of one of my favorite writers, R.K.Narayan. I also adore the Chamundi Hills of Mysore. They enthrall me make me feel one with God. I always try to visit Mysore whenever I can, as I feel one with that city. It's such a wonderful feeling to be in Mysore with its beautiful landscapes and tourist destinations, including the Maharaja's Palace, which I would love to visit again and again.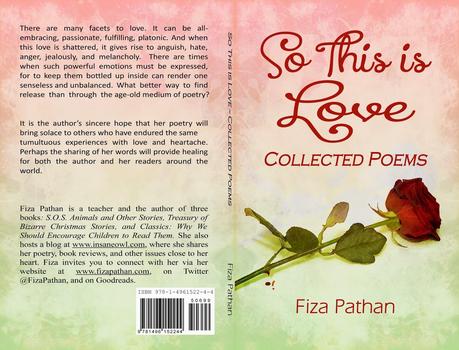 Your favorite time of the day?
Definitely after 12.00 a.m. because at that time I get to read my books in the silence of the night with only the fruit bats call to disturb me. I can read on into the night, as I am an insomniac.
Your zodiac/ sunsign?
I am a Piscean born on the 19th of March, 1989.
Your favorite color and why?
My favorite color is red, as I have always had a fascination for blood and the way the circulatory system works in our own body. I also love reading books based on the lives of vampires. To be more precise, I don't just like red alone . . . I like blood red.
Your favorite book and why?
Undoubtedly Dracula by Bram Stoker, because it was the first classic book I read. It was this book that lured me into the library of my school to read books and to enjoy the company of writers. Reading Dracula made me want to be a writer myself, and so I started keeping diaries, a practice which I have discontinued now due to tremendous work pressure.
Some quickies:
Sun or Moon -
Sun
Laughter or Smile -
Smile
Morning or Evening -
Evening
Coffee or Tea -
Coffee
Mountain or Sea -
Mountain
Long Drive or Short Drive -
Long Drive
Silence or Conversation -
Silence
Water or Fire -
Fire
Air or Earth -
Air
Mars or Jupiter -
Jupiter
Moon or Sun -
Sun
Tulip or Rose -
Rose
Red or Blue -
Red
Left or Right -
Right
Glance or Stare -
Stare
State your best quote
"Be the change you want to see in the world." - Mahatma Gandhi
The last line of your autobiography would be…
I faced it all and stood tall for I did it my way.
Links:
Twitter handle:
@FizaPathan
Facebook page:
https://www.facebook.com/fiza.pathan.927
Goodreads author page:
https://www.goodreads.com/author/show/6566200.Fiza_Pathan
Amazon link:
http://www.amazon.com/Fiza-Pathan/e/B0091BCNTU/
Note: Fiza's new nook So This is Love - Collected Poems will be on display at the London Book Fair at the PubMatch Stall U700 (so don't miss it if you are around). The LBF will be from 8th till 10th of April 2014.