An Author, Blogger and an avid trekker. Deepika's debut novel "Touch of Mist" captivates readers by delineating human emotions at its depth. She has also been an Assistant Director for a 55-minute Tamil film titled Idhuvum Kadanthu Pogum (Even This Will Pass). Deepika Muthusamy, software engineer by profession and a dancer, gardener, Badminton player and a life-long learner by passion. To know more about her, visit her blog http://www.deepikamuthusamy.blogspot.com/
Welcome Deepika!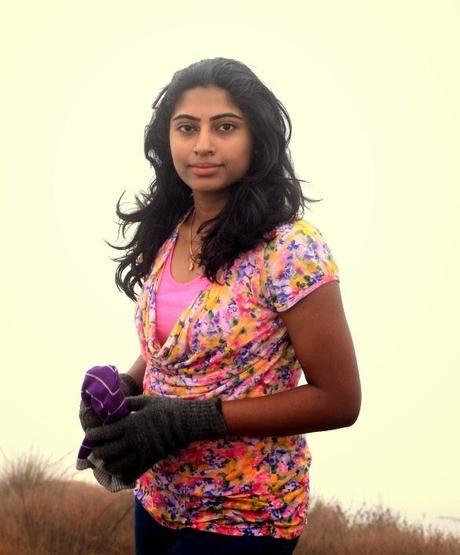 Your real name and pen name?
"Deepika Muthusamy" and would never ever want to use a pen name.
About your education
MBA from Anna University and Bachelor of Science (Mathematics) from Bharathiar University.
What is your biggest source of inspiration in life?
Every failure in my life is the biggest source of inspiration. It's the only factor that drive to greatness.
If you had to live a day of your life as one of the living or dead personality, who would it be?
The trailblazer "Steve Jobs"
What is your favorite genre and why?
My favorite genre is romance. Who doesn't like to get whisk off into a world "full of love and romance". Though those kind of miracles does not happen in our daily life, it's always good to read and feel, "Love can do anything." And most importantly with a very happy ending.  
When did you start writing? What is the purpose of your writing?
Putting words down on paper always gave me a sense of relaxation and peace. I started a blog in 2008, I penned about the things, I admired in my life. I write only for one reason
   "Self –satisfaction"  
Which of your work has been published so far? Would you like to share a synopsis of your
work?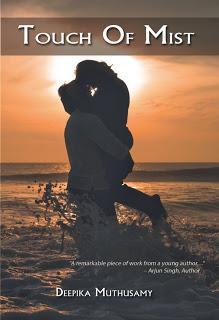 "Touch of Mist" – published by Cyberwit, India is my debut novel. The book trailer is available in youtube. And the book is available at bookstores around the country and on

Flipkart

, Amazon, infibeam, etc The e book version of the novel is also available on amazon.com.
Synopsis of Touch of Mist:
Reena was distraught. It seemed unbelievable that she too had succumbed to this rat race of life. The consequences had been dire: a marriage that had broken even before the profundity of those three magical words, "I Love You" could sink in.
"Touch of Mist" is a glitzy, modern-day love story of two young, sophisticated, IT professionals, Gautham and Reena, who meet by chance, sparks ignite and they fall head over heels in love with each other.
They tie the knot and start a new life. But no sooner do they do that that fights erupt and egos clash. The first casualty is love, which plummets and marriage turns miserable; break-up beckons and the relationship dies.
Aftermath. Does Reena commit suicide or fall in love with another person? Does she reconcile with her first love Gautham?
This story meanders through different emotions that touch the lives of the protagonists such as love, friendship, marriage, heartbreak, grief, anticipation, humour, disgust, joy, fear and ends with a heart-warming credo that "Life is to Live".
What are your forthcoming writings?
Working on the second novel, which is again a love story. Details to be published soon.
What are your future plans?
To write more and to live lively to the moment.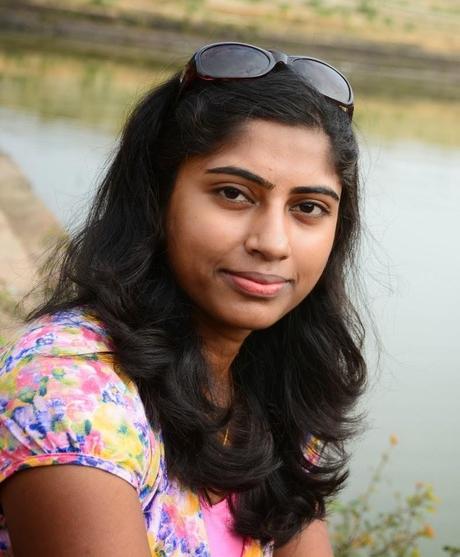 What four top most things you take care of while writing a book?
1.

  
Fix my protagonist - Before I think of the story flow, the characters of the story will be well-developed. This vicariously guides me to navigate the story.
2.

  
Consult with my trusted mate – Share my ideas with my pal, and observe their interest on the particular incident and have a debate whether it is practically possible.
3.

  
Creating an outline – Create outline of the story and take it further.
4.

  
Editing – It's not always advisable to trust the editing done at the publisher's agency. This is one of the valuable lesson I learned in my publishing journey. I started doing numerous edits with different editors and leaving a gap of one month between successive edit.
Your dream destination on Earth?
Sydney
Other countries you have visited/ stayed.
Malaysia and Singapore.
What best things you liked in these countries around the globe?
Singapore – it's best in technology;
Malaysia - stunning beaches.
Your zodiac/ sunsign?
Leo
Your favorite color and why?
Green.
Reason!?
May be it's the color of nature?
Your favorite book and why?
"You can win" by Shiv Khera.  There must be something/someone in our life that can give us a power to get over bad things. It can be a friend, counsellor, movie, incident or a book. And this book would be one such tool. Each word in the book lifts our self-confidence and motivates us to think in a positive way.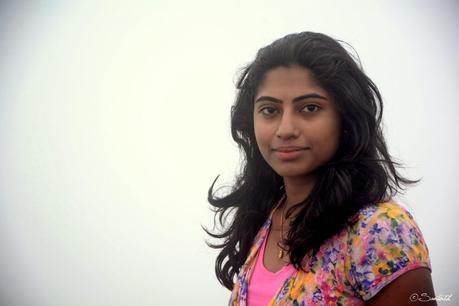 Your favorite celebrity and why?
Steve jobs who changed our live because of his fearless passion for technology. His Vision to make the innovative products, his unbelievable imagination are always an inspiration for techies.
Your favorite food?
Whatever my mother prepares…
Some quickies:
Sun or Moon – Moon
Laughter or Smile – Laughter
Morning or Evening - Evening
Coffee or Tea – Coffee
Mountain or Sea - Sea
 Long Drive or Short Drive – Long drive
Silence or Conversation – Conversation
Water or Fire – water
Air or Earth - Earth
Mars or Jupiter - Mars
Tulip or Rose – Tulip
Red or Blue - Blue
Left or Right - Right
Glance or Stare – Stare
What three words come to your mind for each –
Technology – Life is easier.
Life – to be lived
God –God is love.
Humanity – Do they exists?
Childhood – Lot of dreams
Love - Trust, Companionship and forgiveness
Old age – Baby born again.
State your best quote
One of the best line from my novel Touch of Mist, "The real devil is not somebody else. It is our
own mind. Life is meant to teach us lessons about living — through joy, struggle, and grace."
The last line of your autobiography would be…
Keep Smiling…