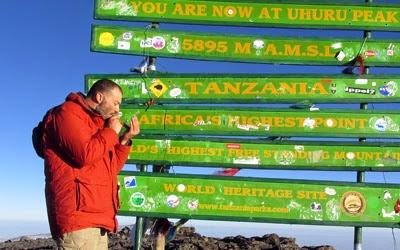 Adventurer B. D. Bruns has traveled to over 50 countries to gather material for his bestselling books. He
'
s won 20 national and international book awards, including three national
Book of the Year
awards. He also contributes to
Yahoo Travel
,
BBC,
CNN, The Daily Beast
, and
The Travel Channel.
Bruns
'
travel adventures span from entering the Pyramids of Giza and swimming in the Panama Canal to climbing Mt. Kilimanjaro and touring Torture Museums in Estonia. He has attended ceremonies from the descendants of cannibals in the South
Pacific and has been consulted by a ghost tour in Malta. After residing in Dracula
'
s hometown for several years, Bruns moved to Las Vegas with his Romanian wife, where they live with two cats, Julius, and Caesar.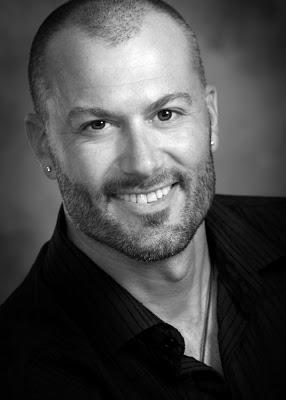 Your real name and pen name?
My one writing regret is not using a pen name. I spend more time correcting spelling and pronunciation of my name than talking about my books. Bruns rhymes with spoons. Glorious, I know.
Please share some of the best memories of your childhood
I had a perfectly secure, perfectly happy, perfectly boring middle class, white suburban childhood. I always knew there was much more to see in the world
—
despite my mother
'
s claims to the contrary
—
leading to the only bad thing I ever did in my life. When I discovered my elementary school
'
s National Geographic Magazine collection I stole every map to pore over them the way my friends read comic books.
Info about your education?
What did you want to be when you grew up?
What languages can you speak and write?
What is your biggest source of inspiration in your life?
What hurts you most in this world?
Ethnocentrism. It
'
s just disguised cowardice. Children don
'
t like trying something new either until they do it and discover they love it. Adults should know better.
What is the biggest challenge you have faced? How did you overcome it?
I was the only American to survive an entire contract in the restaurants of Carnival Cruise Lines
'
s history without quitting. There are no labor laws in international waters and, on top of simply being a sweat shop, there was a great incentive to keep me from setting a precedent. On Carnival Legend, I worked 100 hours a week for 15 weeks in a row, after which I stopped counting. On Carnival, Conquest management denied me food for a month, hoping I
'
d quit. I subsisted off a stolen tomato once a day and a half a pizza every few days. And lots of coffee. Taught me just how unfair racism is, and I
'
m very grateful for it.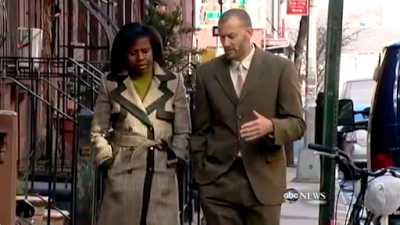 If you had to live a day of your life as someone else (living or dead), who would it be and why?
What is your favorite genre and why?
I love good old-fashioned horror the most
—
but it
'
s very hard to find nowadays. I want a good, meaty, and atmospheric story that treads new ground. I
'
m also particularly fond of high fantasy. In both cases, most modern attempts are cheesy. Thankfully high fantasy has finally gotten the good treatment with Lord of the Rings and Game of Thrones. Now, can we cast aside six pack abs and glittering vampires? Let us not forget that Bram Stoker
'
s Dracula was a thing, a monster.
When did you start writing? What is the purpose of your writing?
Which of your work has been published so far? Would you like to share a synopsis of your work?
I
'
m a hybrid author with both traditionally and self-published works. My first book was Cruise Confidential, about my time on Carnival Cruise Lines. I spent a total of four years at sea and living in Romania
—
the whole ordeal was for a woman, of course. We lived in Sighisoara a kilometer from Dracula
'
s house! The international love affair was wild and unpredictable enough to warrant four books in the Cruise Confidential series. I have recently switched to writing paranormal thrillers, which has always been my dream. The Gothic Shift was my first, which won the International Book Awards for Best Short Story Collection, and I
'
m just now releasing In the House of Leviathan.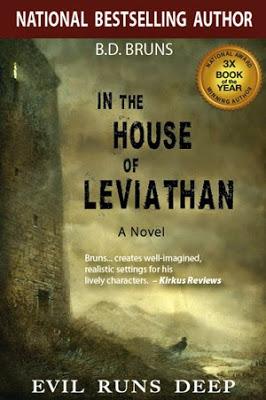 What are your forthcoming writings?
What genres do you write in and why?
My greatest success so far has been in narrative nonfiction about my adventures overseas and doing crazy things like desert marathons or 500-mile bike rides. These books are fun and educational and, I hope, inspire people to get off the couch. My passion is for prose, however, and I love atmospheric, intelligent paranormal thrillers. That
'
s what I
'
m devoting my time to now.
What keeps you motivated to write?
How do you plan, schedule and monitor your writing commitments?
I
'
m a full-time writer, which means I have to make my own schedule and stick to it. I believe strongly in having goals
—
big, overarching goals and mid-term goals
—
in all aspects of life. That
'
s how things get done. Writing is no different, be it a deadline or a daily word count.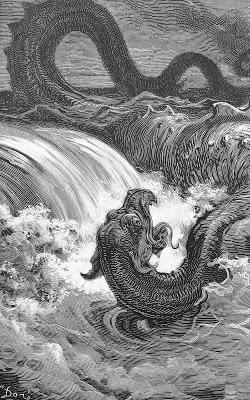 What are your future plans?
What is generally your preference when reading
–
a paperback or ebook? And why?
I
'
m old school and love paperbacks. Nothing is cooler than being surrounded by books.
How much real life goes into your fiction writing?
A lot of real life is represented in my fiction writing, despite it being paranormal. In this regard, it
'
s because I want my characters to react in a believable manner and I think of parallels in real life. Just because I haven
'
t met a ghost doesn
'
t mean I can
'
t find a real-world surprise that doesn
'
t evoke a similar, grounded response. 
Is a high level of imagination important to have for an author?
Imagination is incredibly important for an author though not the only thing. If you can
'
t imagine yourself in someone else
'
s shoes, you
'
re not going to create unique and varied characters. Imagination is also the tool that bridges historical events and settings with a modern reader
—
finding connections between disparate things is my great joy.
Your dream destination?
I
'
ve been to over 50 nations around the world, but that doesn
'
t mean I don
'
t have a list of where to go next! Antarctica is my dream destination, I think because there
'
s no reason to go there other than sheer adventure or curiosity.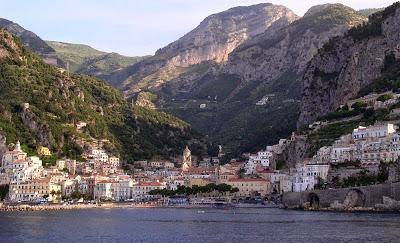 Your origin of birth and other countries you have visited. What are some of the best things you liked in these countries?
I grew up in America
'
s Midwest, which I credit for my strong work ethic and courtesy, but also my lack of awareness. The more I travel the more I realize that people are people and that everything you think you know about a place is totally wrong. Especially in America, where we know nothing about anywhere but seem to think we do. I love America
—
it
'
s why I live here now
—
but that doesn
'
t mean I haven
'
t learned something valuable from each and every country I
'
ve visited.
Your favorite time of the day?
Morning! I can barely stay awake after 8PM. I can
'
t imagine how bad that
'
s gonna get when I
'
m old!
Your zodiac/sun sign?
I
'
m totally a Gemini.
Your favorite color and why?
Yellow. I
'
m a bright and happy guy. I think that
'
s why I write horror and love sad songs: they are new and alien places for me.
What is the last book you finished reading? What is the current book you are reading?
I
'
m a voracious reader of history, particularly the Victorian age of exploration and expansion. I
'
m drawn to the greatness of human achievement and embrace 1000 page volumes on the Panama Canal or Transcontinental Railroad. I
'
m trying to read more classic literature
—
works of the masters always inspire me.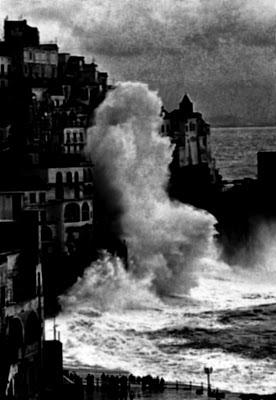 Your favorite book and why?
My favorite author is David McCullough, who makes history more exciting than anything else in the world, despite giving oodles of details, dates, and facts. His John Adams is phenomenal.
Your favorite movie and why?
Your favorite celebrity and why?
Your favorite food?
Your favorite sport?
I
'
m not a very good spectator, though after enduring nothing but soccer in Romania (which I played for five years), I grew to love American football. It
'
s far and away the most complex sport in the world, though the learning curve is high.
What is the force that drives you?
Equal parts curiosity and hope.
What comes to your mind when you think of India?
After a graduate course in Mughal art at the University of Iowa, I was so inspired I studied Sanskrit. The class size was only about eight and after two semesters the professor kindly asked me to drop out because I was holding everybody else back
—
they all already spoke five or six languages! I dream of riding the great Indian railways through the mountains.
Some quickies (choose one of each pairing): Sun or Moon, Laughter or Smile, Morning or Evening, Coffee or Tea, Mountain or Sea, Long Drive or Short Drive, Silence or Conversation, Water or Fire, Air or Earth, Mars or Jupiter, Tulip or Rose, Red or Blue, Left or Right, Glance or Stare, Fame or Money, Boy or Girl, Day or Night, Tree or Plant, Love or Passion
What three words come to your mind for each
–
Technology, Life, God, Humanity, Terrorism, Racism, Childhood Abuse, Love, Parenting, Old age
First thing you do in the morning after waking up?
Last thing to do before sleep?
State your signature line/tagline/best quote
Happiness cannot be given, though it must be accepted. - B.D. Bruns
The last line of your autobiography would be
…
The title of your autobiography would be
…
Links & other relevant details:
   Shelfari  
www.shelfari.com/briandavidbruns
   LibraryThing   B.D.Bruns
ISBN-10:
ISBN-13: 9780985663575
ASIN: B00TVLFN1U
Publisher: Traveler
'
s Tales
Twitter handle: @lovebruns
Facebook page: www.facebook.com/bdbruns
Goodreads author page:
www.goodreads.com/lovebruns
Amazon link: http://www.amazon.com/Brian-David-Bruns/e/B001K7NBG2/ref=ntt_athr_dp_pel_1
Any other links: www.bdbruns.com