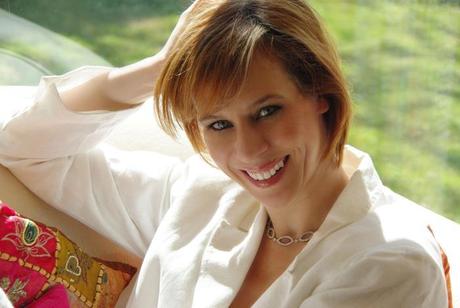 Adelé Green is a freelance online and media writer, self-help blogger and poet since she returned from Peru in 2009. She is the CEO for Life Philosophy, a personal development and relationship focussed coaching practice. 

She is a speaker for feminine leadership, author and thought leader for equality for women. Adele has appeared on the radio and national TV in her work capacity and traveled to Peru (2009) and Hawaii (2010) to find herself, leaving her life behind. She is passionate about helping men and women transform and believes it can be done inside relationships.
Your real name and pen name?
Real name is 
Adele
 Robbertze known as 
Adele
Green (
adelé 

green)
 and its also my pen name.
Please share some of the best memories of your childhood
My sister and I used to perform in our own concerts for money when I was about 10. 
I swopped my Barbie for a book when I was 10. 
I can remember eating flower petals because I believed they will make me beautiful.
About your education
Yes about that. I always study something. The past two years I was reading more as people were releasing their books when they came out. I stopped studying conventional stuff many years ago. I started in Public Relations with Communications Science and Journalism as my main subjects, worked through 

B.Com

 and MBA but never completed it. One was a major job opportunity and I had to choose to finish my third year B.Commerce or work in my career as a professional corporate buyer. Power got the best of me. I stopped with my MBA because my husband died at the exam time. Then he said to me I must make memories rather than always sit with my nose in the books. I studied more cutting edge and skill related disciplines after that like Neuro-linguistic Programming, Integrated Healing Kinesiology, Meta-coaching with the International Neuro-semantic Institute and Psycho-somatic & Spiritual Integration to name a few.

What career did you plan during your education days
I registered to study law, but public relations trained only a selected few students and I opted for the glamour. I quickly realised that it was never going make me the manager of a company. I started my career when the unemployment rate was 42% so I was grateful to have a secure job as a secretary. This was a far cry from what I studied, but in two years I had 7 positions and became the youngest buyer at 23, a women in a man's world.
What languages you can speak and write?
Afrikaans is my first language and English. I studied French and Xhosa but do not speak it. I write almost exclusively in English.

What is your biggest source of inspiration in life
Beauty. Someone asked me once what I would buy with the last money in my pocket and I said something beautiful. He thought I was vain, as girls can be, but when I said I would buy a book he was very surprised. 
What hurts you most in this world
I am a mom - nothing hurts more than when my children hurts.

What is the biggest challenge you have faced? How did you overcome it?
Oh my, there are a few. Its a long list but then … The biggest was not what happened to me but making the decision myself that would put me in harms way. I had to leave my boys behind when I left for the States to go find myself. I left my whole life behind. I and some other people thought I had lost my mind. I overcame it little by little as I rebuilt trust with my boys and by being honest with them. I was also abandoned as a child and I would never want my boys to experience abandonment like I did. Learning that I can not protect my children is and will always be hard, but now we respect each other and take nothing for granted. I give them space to be who they are and they me. My boys are a big part of my life and never do anything to keep me from being in their lives fully.

If you had to live a day of your life as one of the living or dead personality, who would it be and why?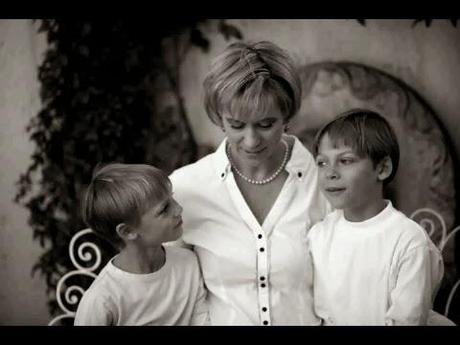 This is an easy answer. Madiba and I connected one day at a book sale where I live. We never spoke but he looked me right in the eye and gave me a big smile. There are no words to explain what charisma that man had and still holds over me. What I felt was not because everyone puts him on a pedestal, it was truly an energy of the power of presence. And I would like to be Mother Theresa for a day. That women displayed so much grace, nothing was ever too much for her, her heart is huge.

What is your favorite genre and why?
I love non-fiction. I read fiction in school last. I read stores if it has a spiritual tone to it and I know sometimes the writers offer us stores because they do not dare say its real. Yes yes I am an idealist, but I live what I believe. I love reading books with truth like Rudolfo Scarfaletto's 'The Alchemy of Opposites' and soul books that touch me deeply like Estes 'Women who run with the wolves'. if the information is too complicated to figure out it grabs me.

When did you start writing?
What is the purpose of your writing?
I remember a teacher cried after he read a poem I wrote at the age of 12. I only started writing in my diary in 1995 when I relocated to Johannesburg because I had no friends to talk to. About a month after I started writing I found out my husband had cancer and since then I never stopped. I write because I feel good when the words I express slows down my thoughts and focus my thinking to make sense.

Which of your work has been published so far? Would you like to share a synopsis of your work?
Although I have written much and bits and pieces has been published in traditional and online media it was only last year that I had two publications at the same time. One was for my solo book 'Can You See Me Naked: Grow in a conscious relationship' and the other for a NEW YORK bestseller series ThankGodI 'Empowered Women'. I was a co-author in stories where women have overcome big obstacles.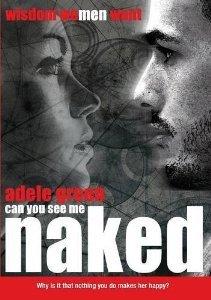 Can You See Me Naked is non-fiction spiritual book that addresses the question of personal growth inside a relationship. Many women leave relationships today because they search for meaning. It is the men that suffer most because they do not understand what is going on and they do not know what to do to support their partners. So after I spend a week writing for the men in my life (I am married for the third time), I realised that other men will benefit from this too. I never intended for it to be published exactly.

What are your forthcoming writings?
Since I was in Peru in 2009 on yet another vision quest I started writing creatively. On the plane back from New York I wrote 15 poems. I intend to publish those because that is when my divorce started. I only stopped writing those poems when my divorce was final. 
I have also been asked to produce a workbook because my current book has many complex concepts which are new for people. And then I thought it would a good idea to introduce a pocket summary styled book. 
With my book evaluation the publisher asked if I would publish my biography and my poetry. But before I have the heart to share my story I would write a book just for women. We all plunder into these big changes and then have to rebuilt our lives, but on what exactly. So much of what we use to believe no longer serves as a foundation to build a life. I would like to write for women about money, relationships and pros and cons about being independent.

What are your future plans?
I thought writing a book was just another project for me, but when I visited my kinesiologist she said this is my destiny. What is a destiny I asked her and she replied: 'It is what you decided to do before you came here.' We so easily believe what other people tells us. I don't easily believe what comes from outside, but when she said it I knew she was right. I tried hard to ignore it. It was hard enough to survive as a coach. Writers are even poorer. Maybe if I did not excel in the corporate world I would not expect more, but that is too late now. So now I find splice in chasing my joy. I really do enjoy writing - I am in my happy space. But I also believe that if one follows your destiny there is always something waiting for you. So my plans are to keep learning and to write. To be sensible about earning and put my money where my mouth is and give people the opportunity to give from their hearts without holding on to expectations. There is no reason in what I do. The plan is to keep going and to trust that I am exactly where I need to be. I don't have a plan, just a dream. I believe that this message was given to me to share and for me to learn. With every small step I can change humanity's potential to step into their highest selves. I am open to partnering for talks and appearing at workshops. I also coach 12 individuals a year on a coaching program for deep transformation.

What four top most things you take care of while writing a book?
I write from my heart.
i am mindful of how I feel when I write - my state of mind. This determines how much of what I writes makes sense to me afterwards when I reread them critically.
I like to be alone.
I am always honest. I don't write what people want to hear. I say what I want to share.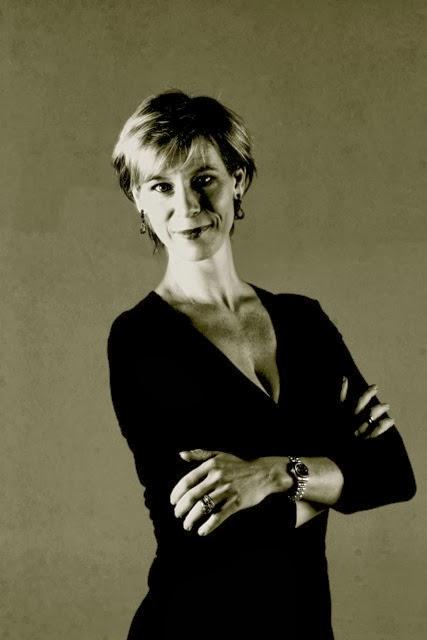 Your dream destination on Earth?
I would iike to live in Kauai one day.
Your origin of birth and other countries you have visited/ stayed. What best things you liked in these countries around the globe?
I have always lived in South Africa. I visited Europe, North and South America and I am about to go to Egypt. But I always come back home. Kauai is a conscious place with conscious people. Life is simple and mindful.

Your favorite time of the day?
I love mornings. I have so much energy. I also love the sunshine.

Your zodiac/ sunsign?
Fiery Aries.

Your favorite color and why?
Red, but I love wearing white.

Your favorite book and why?
I am reading Dancing with the Wolves with its non-sensical fables and I get lost in the riddles. They touch my soul and then I fall asleep only to wake up with answers the next morning. I only discovered this book after I wrote mine. I can imagine what an influence it would have had on me. My editor brought me a copy one day and I discovered I already bought a book but forgot about it. Funny that.

Your favorite celebrity and why?
I love how beautiful women my age stay. There are so many of the actresses like Nicole Kidman.
Your favorite food?
Oysters and Veuve Clicquot, but sushi in a picnic basket is awesome too.
Some quickies: Sun or Moon, Laughter or Smile, Morning or Evening, Coffee or Tea, Mountain orSea, Long Drive or Short Drive, Silence or Conversation, Water or Fire, Air or Earth, Mars or Jupiter, Tulip or Rose, Red or Blue, Left or Right, Glance or Stare
What three words come to your mind for each –
Technology, - mechanical, frustration, distraction
Life, - change, blue sky, now
God, - man on earth
Humanity, - hope, evolve, pray
Terrorism, - fundamental, beliefs, anger
Racism, - misunderstood, force, talk
Childhood Abuse, - pain, love, forgiveness
Love, - recognition, gentleness, power
Parenting, - different, protection, mistakes
Old age - acceptance, humility, peace
State your signature line/ tagline/ best quote
Vulnerability is powerful when we are beautiful.
The problems are the solutions, we just can't see it.

The last line of your autobiography would be…
born and died naked, finally peaceful
Twitter handle: nakedwithadele /
https://twitter.com/nakedwithadele?utm_source=fb&utm_medium=fb&utm_campaign=nakedwithadele&utm_content=373365874532814848
Facebook page: canyouseemenaked / 
https://www.facebook.com/relationship.book.
adele
green
?ref=hl
Goodreads author page:
https://www.goodreads.com/author/show/4562784.Ad_le_
Green
Amazon link: 

amazon.com/author/adelegreen

 / 
http://www.amazon.com/-/e/B00ILMJ8BG
website is www.nakedwithadele.com/