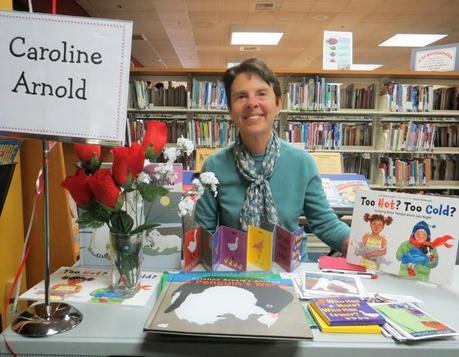 Signing books at the Huntington Beach Library
On January 28th, I participated in the annual Author Festival in Huntington Beach, California along with twenty-one other authors. As always, it was a stimulating and exciting day.  In the morning we visited schools in the community and then convened at the public library for a gala afternoon reception.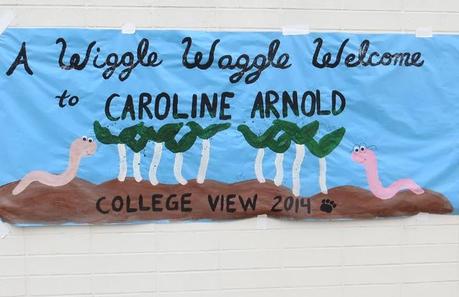 Welcome banner at College View School
My school this year was College View, where I had three groups of very enthusiastic children.  The day was organized superbly by school librarian Leslie Selder who made sure that I had everything I needed. A wonderful banner greeted me at the entrance to the school.  During our lunch break we had a relaxing and a delicious meal at a local café Deli-licious with principal Cathy Smith.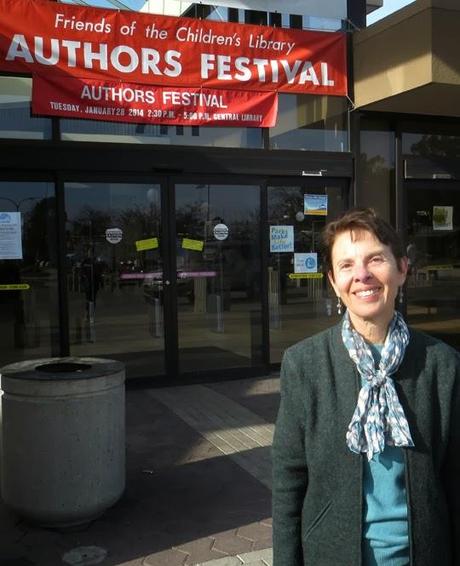 Arriving for the Author Festival Reception
The afternoon reception was a chance to chat with other participating authors and see their new books and to renew acquaintances from previous visits.  A bevy of volunteers wearing red shirts made sure that everyone was comfortable.  The afternoon featured the children who had written winning essays for the writing contest.  It was a treat to see the children in their dress-up clothes and looking so proud of their accomplishments.  There were many proud teachers, parents and grandparents as well!
I thank the Author Festival committee, the sponsors, and many volunteers for making this special day possible.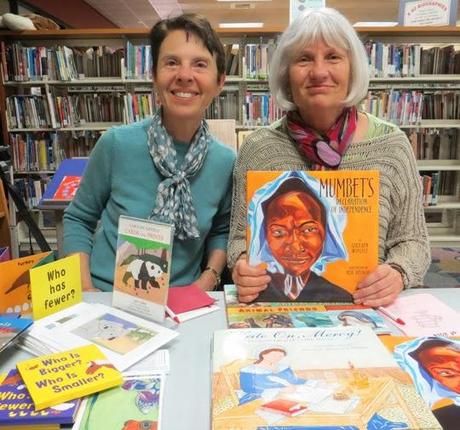 With fellow author Gretchen Woelfle at the library