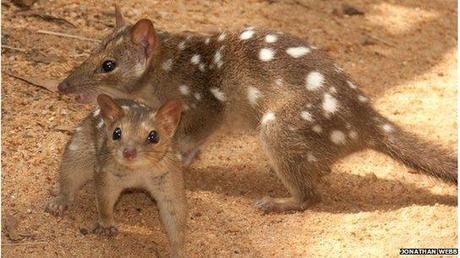 A new survey of Australia's native mammals, published in the journal Proceedings of the National Academy of Sciences, suggests the scale of the problem is more serious than anticipated.
Since 1788, 11% of 273 native mammals living on land have died out, 21% are threatened and 15% are near threatened, the study found. Marine mammals are faring better.
Source: www.bbc.com
No other nation has had such a high rate of loss of land mammals.