Architect Burton Baldridge donated his services to Casis Elementary, his daughter's large public school in Austin, Texas, to design and build an outdoor classroom that would augment an organic gardening program.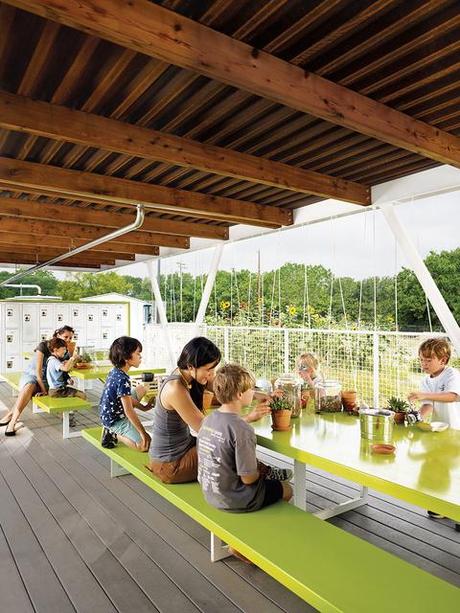 His firm—working alongside other parents, architecture students from the University of Texas at Austin, and friends in the construction community—spent nights and weekends building the structure. In the end, two-thirds of the project was delivered with pro bono labor and materials.
Check back for a slideshow of images showing the teaching garden.