I was instantly impressed with the texture and durability of this ipad case as soon as I removed it from its packaging. The textured cover feels like pure quality. This is a case that bends to cover the screen as well as folds backward to create a very stable kickstand for your iPad.
The magnet that holds the iPad case to the front screen is just the perfect strength: enough that it will not swing off while carrying the iPad around while striking the perfect balance that it pulls away from the screen without any awkward tugging which some super strength magnets do. There are properly placed holes in the plastic case which do not interfere with any of the button functions. There are a few extra holes included (depending on which iPad you use with this case) because this specific case fits multiple generations, including iPad® Air and iPad® Pro 9.7″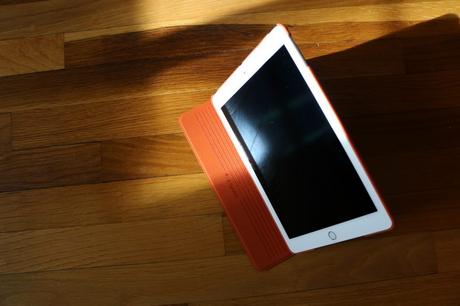 Details
Protective tray securely holds iPad® Air and iPad® Pro 9.7″
Magnetic cover sleeps and wakes iPad® Air and iPad® Pro 9.7″
Non-slip silicone base allows for multiple viewing angles.
Rear opening allows you to use camera while keeping iPad® in case
Orange microsuede-like interior protects iPad® Air from scratches
I also love that the inside of the front flap has silicone lines embossed into it. This creates the PERFECT slip proof protection for when your case is in kickstand mode. This is a great improvement over many similar "flap-back stands" that we've tested out. Many don't take the time to add subtle, cost efficient details like this that actually create a solid value-add for the consumer. Good one, Solo!
One thing that I think this iPad case could benefit from (which I think all cases should come with) is a screen cover. Many retailers will include them nowadays to deter customer returns of their cases due to screen scratches.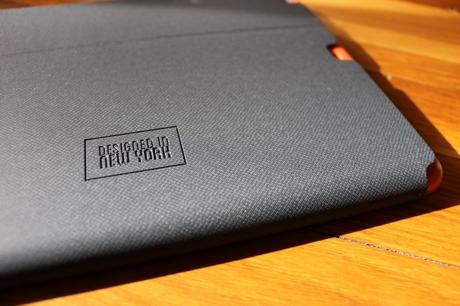 If you are interested in purchasing this stylish and functional case, visit the brand's website at this link: http://solo.net/austin-slim-case-for-ipadr-air-ipd2126?color=Grey