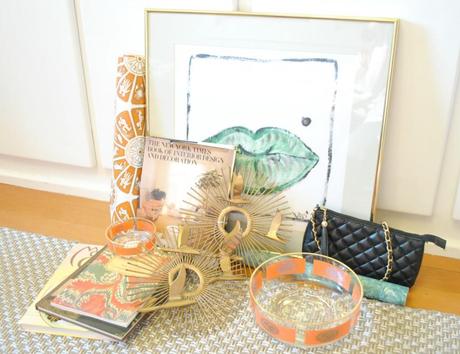 Here's my stash from Austin. DON'T judge the crazy art, I bought it at the Austin Goodwill (only) to reuse the frame because it was large/gold/square and $8. The black quilted purse is from there too. The gold chain and tassel reeled me in.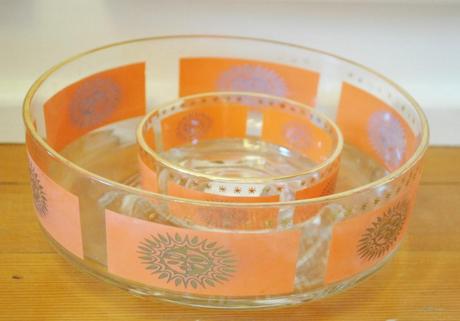 Vintage bar bowls (from one of the stores featured here). The larger one is low and wide–perfect for a catch-all on a nightstand or dresser.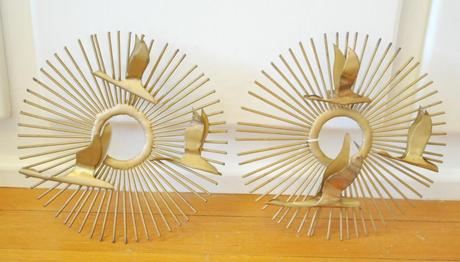 Pair of metal sculpture wall hangings. If you like these, check out this.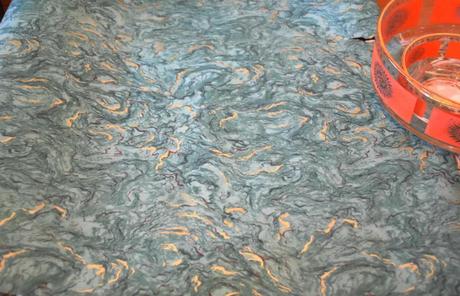 Remnant role of marbled paper. Not sure if this is wallpaper or what (it's nice and thick), but I love it.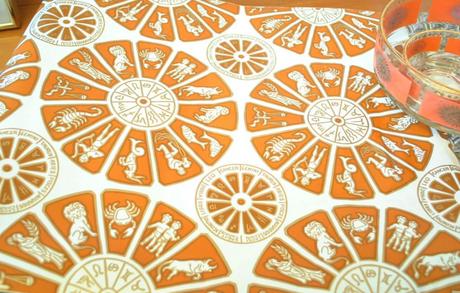 Remnant role of zodiac-themed contact paper. Also multi-functional. I could use it (or the marbled paper) for something like this, or to line the inside of a tray.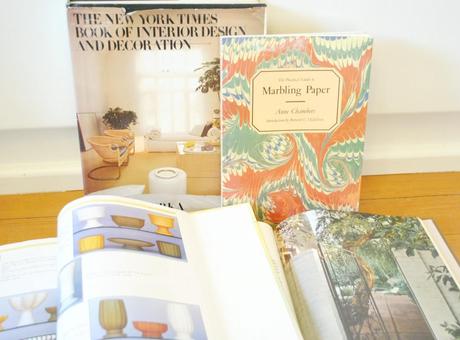 Vintage books. The New York Times decorating book is fab–I'll post some photos of the interiors in it in another post. The Marbling Paper book has some amazing patterns and colors in it. The book on the lower right is a landscaping book from the 60s–I'm collecting ideas for our backyard. And lastly, the book on the lower right is a McCoy pottery collector's guide. It gives a lot of good information about many of the planters, pots and vases produced by McCoy. McCoy pottery is all over eBay, typically for very reasonable prices.
So how did I get it all home? I actually shipped the bowls, the frame and the metal wall hangings. UPS has a great service where you just drop off your stuff and they pack it and ship it all for you–a great solution when you're on vacation!
XO,
Heather