I always seem to forget to do an Instagram Catch-Up, which then means I have loads of snaps to share with you all. Not a bad thing, right?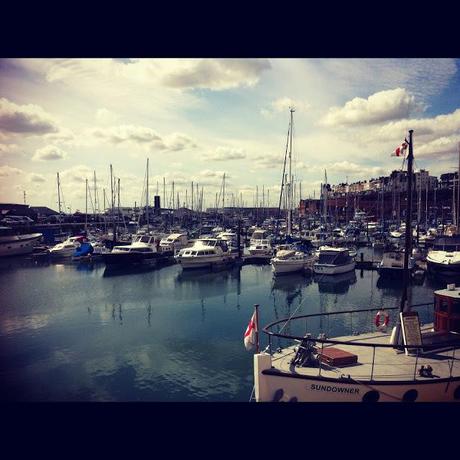 The local harbor. Definitely looks like I'm abroad. Honest its England.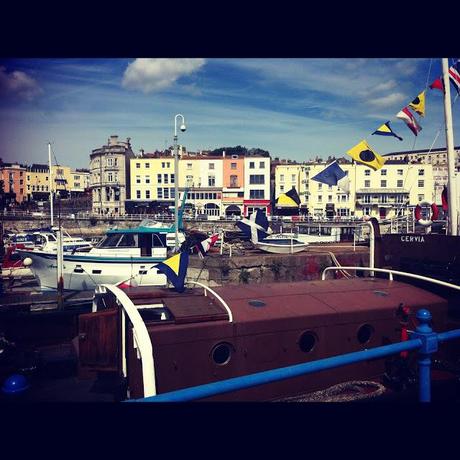 The view of the bars and cafes.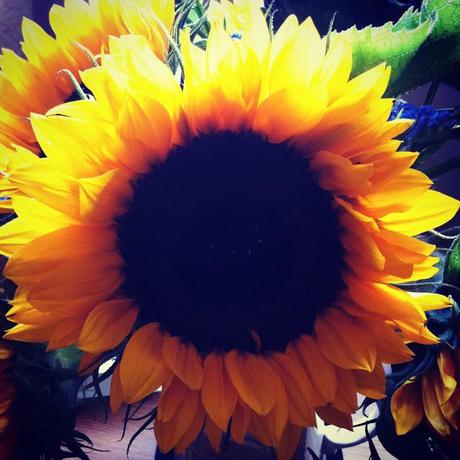 Sunflowers can make anyone smile.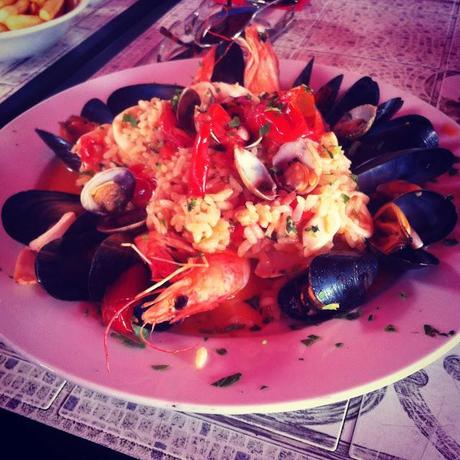 Not another Seafood Risotto from Posilipo. Oooops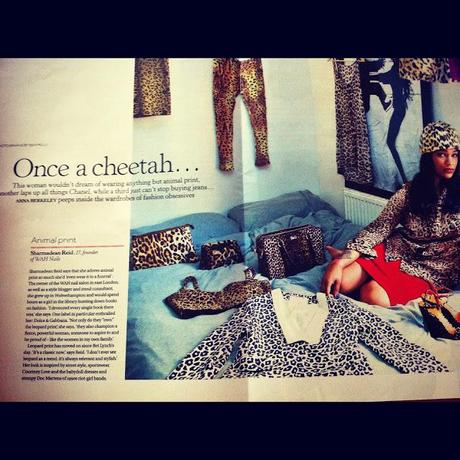 Article - Personal fave 'Once a cheetah...' you can fill in the rest.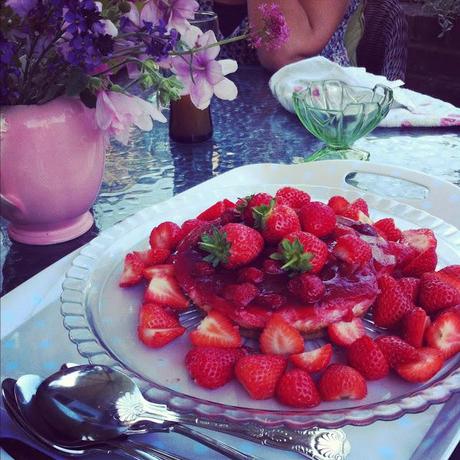 Fresh Strawberry Pud in the Countryside.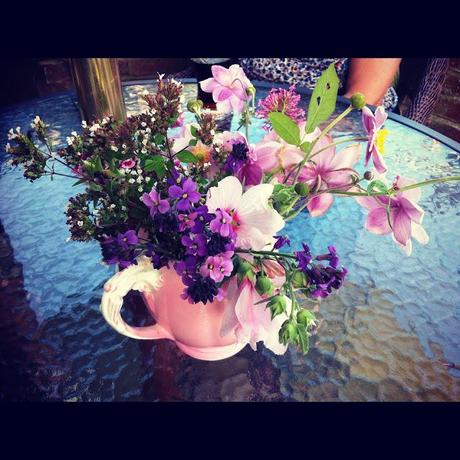 Freshly picked flowers from the garden. So pretty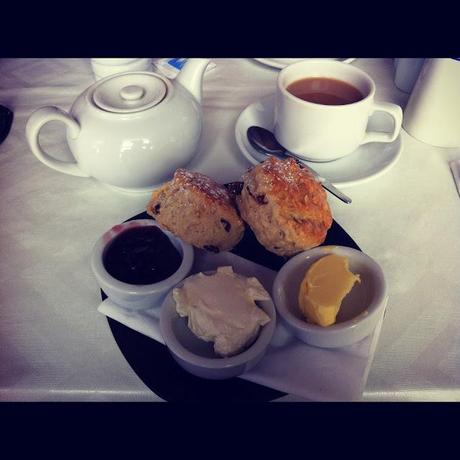 Cream Tea. Absolutely delicious!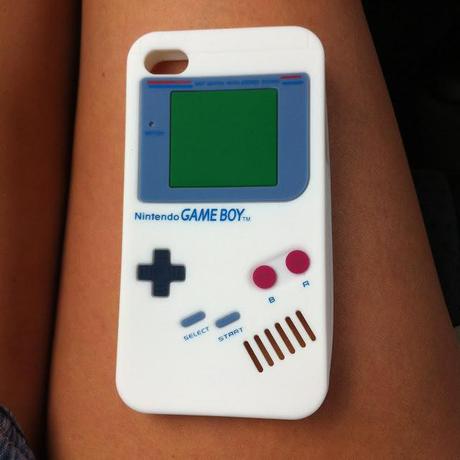 Old skool iPhone case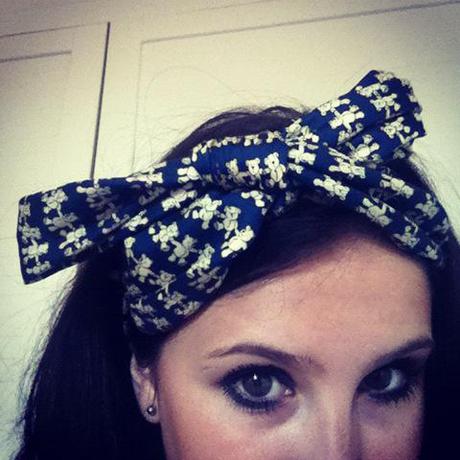 Transforming my dads tie into a bow tie for my hair (I picked up some other cool designs from a Charity Shop the other week)...something different eh?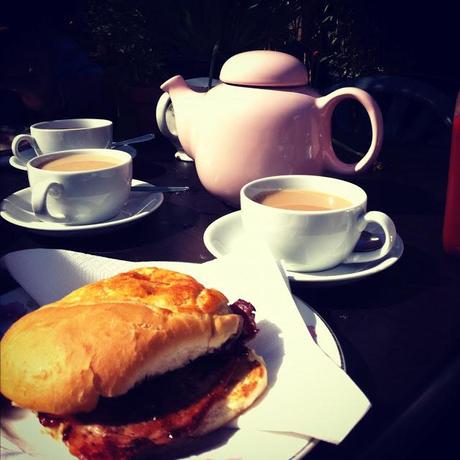 So typically British...Bacon Buttie and a pot of tea.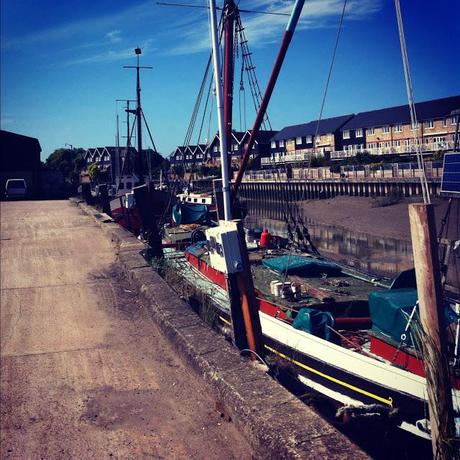 The Creek.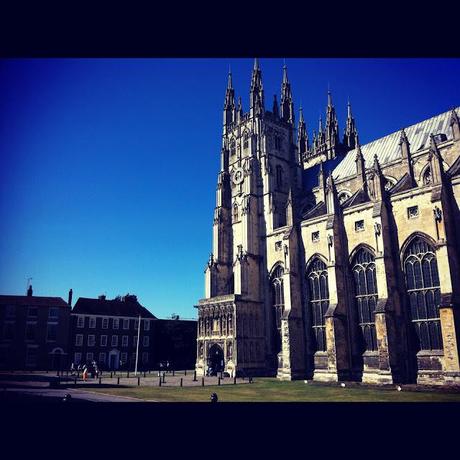 Canterbury Cathedral with blue skies.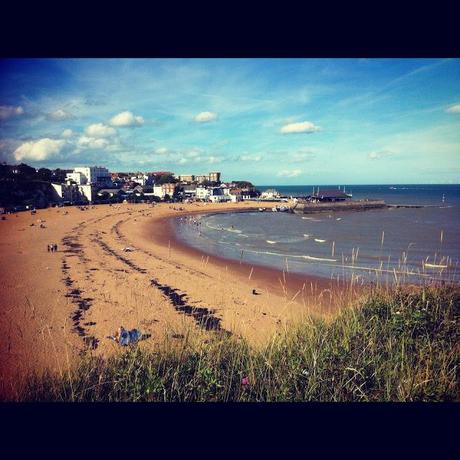 The seaside.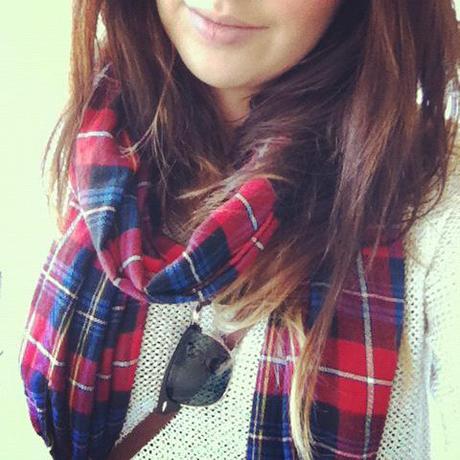 Scottish Tartan.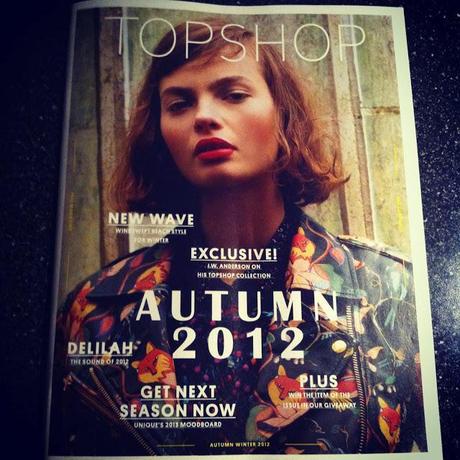 Topshop Magazine. Naughty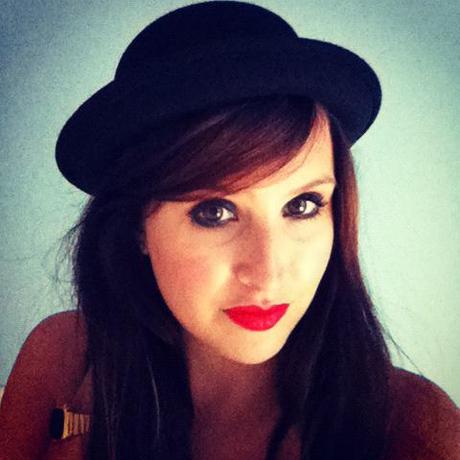 Bowler Hat & Red Lips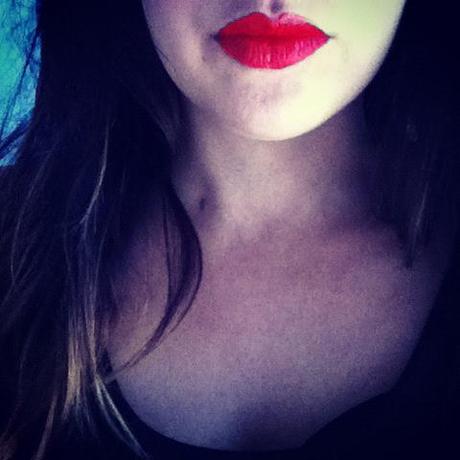 Collection Red Lips.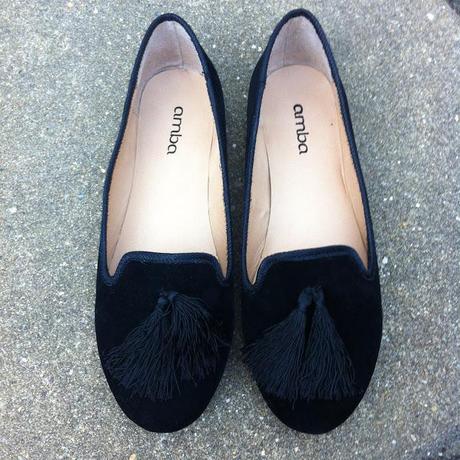 Velvet Tassle Slippers. Sale Purchase!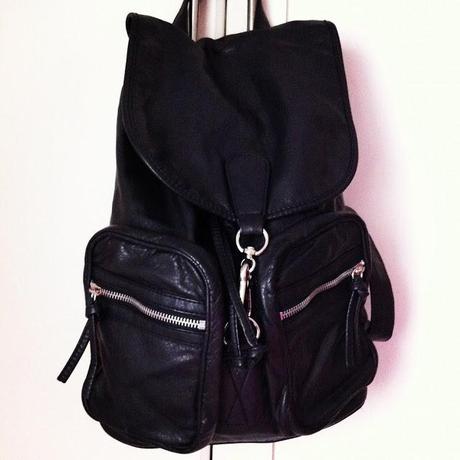 Meet the gorgeous leather backpack...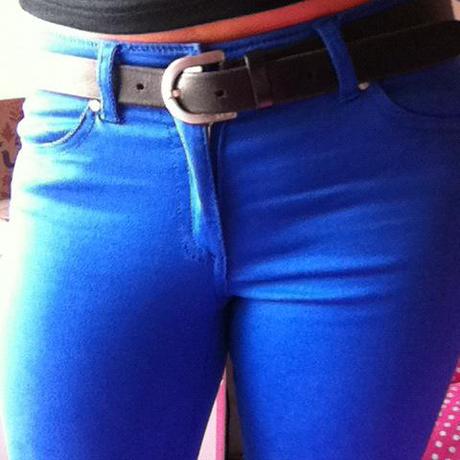 ...and the Cobalt Blue Skinnies.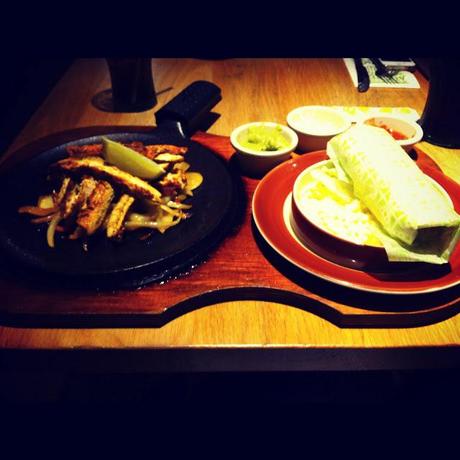 Fajitas!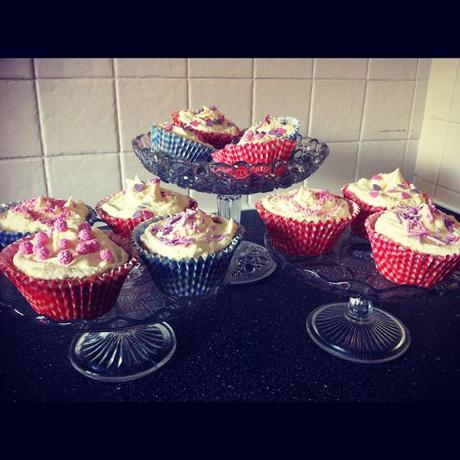 Afternoon baking cupcakes.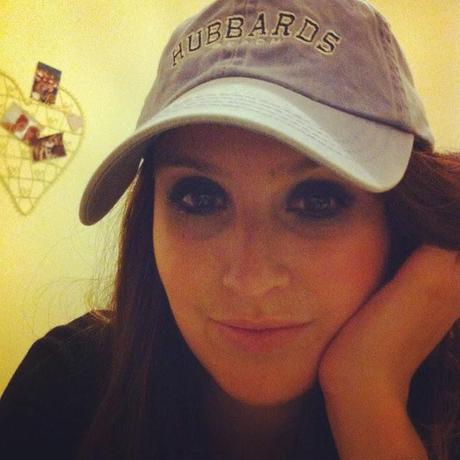 Hubbard's Beach Cap! How cool.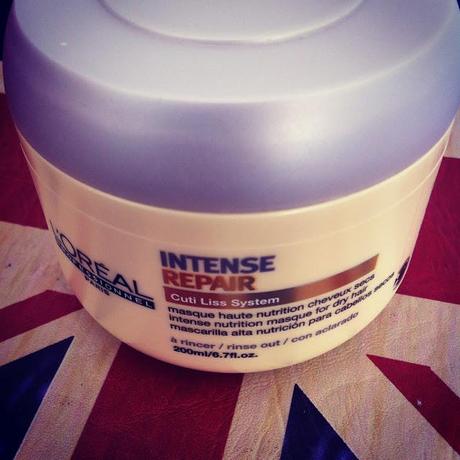 Feel like your hair needs moisture? Look no further.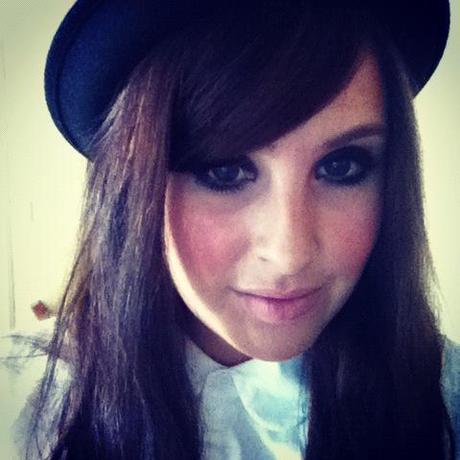 Bowler Hat & White Collared Shirt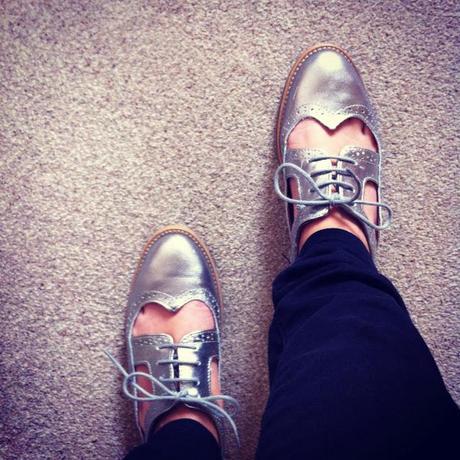 Topshop Silver Metallic Brogues.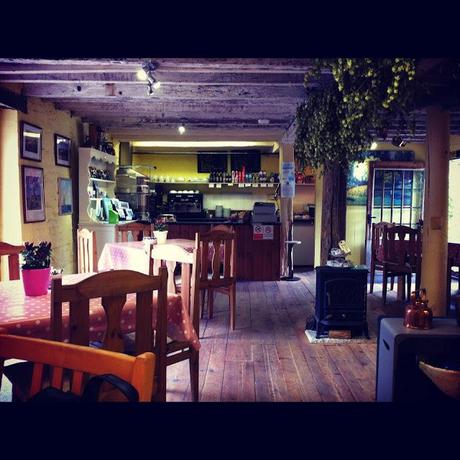 Lunch by the River in a little wooden shed.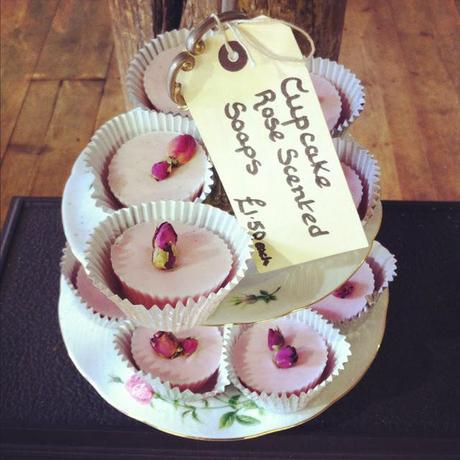 Homemade Rose Soaps. Smell absolutely gorgeous!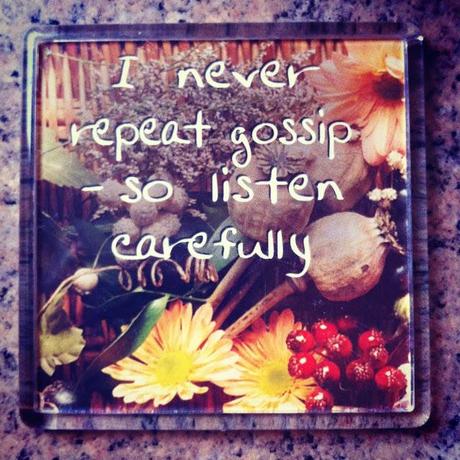 Grandma's Fridge Magnet. Brilliant!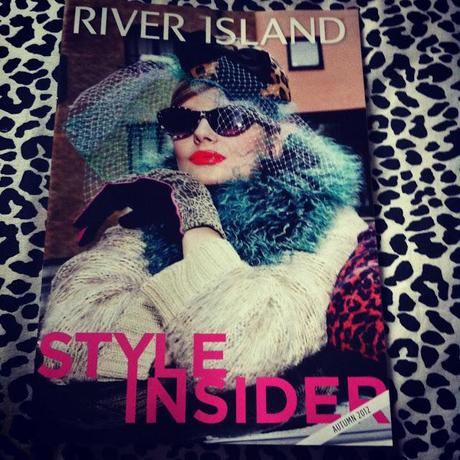 River Island Magazine. Whoops!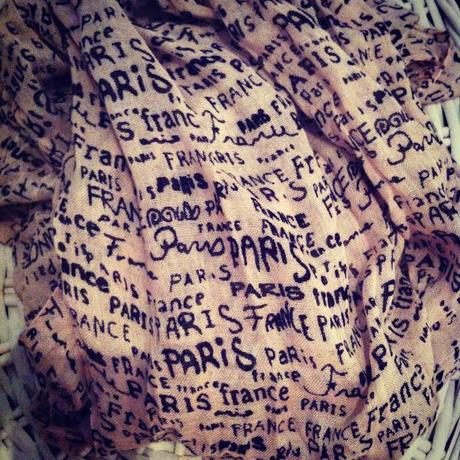 New Paris Print Scarf, courtesy of Dorothy Perkins.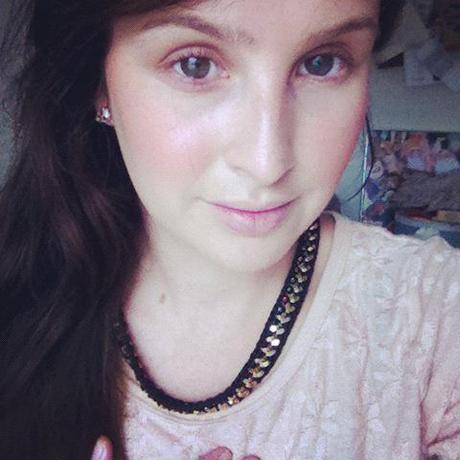 Naked face. New H&M necklace.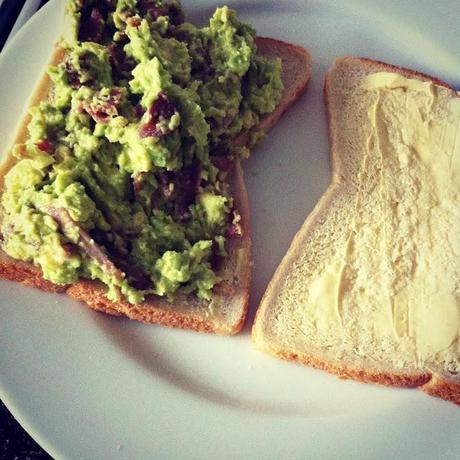 The best sandwich ever. Crispy Bacon & Avocado. Don't knock it till you've tried it. You will need: 1 x Avocado and 3 Smoked Bacon RashersMicrowave/Fry/Grill your bacon till its crispy, then cut it up into a small pieces. Take the avocado out of it's skin and mash it in a bowl, simply add the cut up bacon pieces and stir! Pile it all into some fresh bread for the perfect sandwich! You will be going back for more I promise!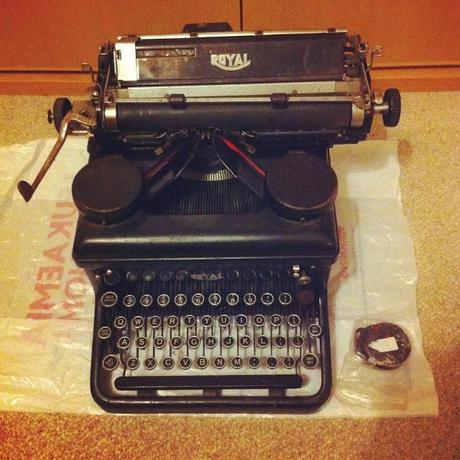 For £10 a cute 1940's vintage typewriter, which actually works! I love the black and gold keys, cute.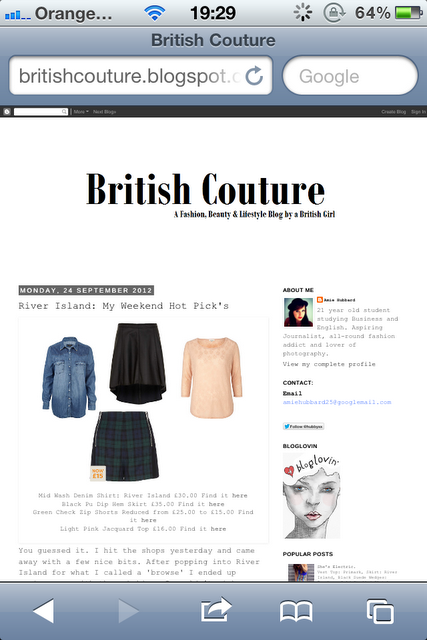 New Blog Header. May be a keeper.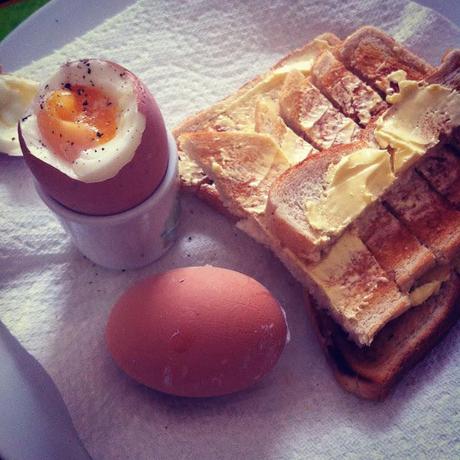 Yesterday's lunch! Who doesn't love dippy eggs and soldiers.
Find me on Instagram @hubby5
Now make sure you go and make the bacon and avocado sandwich!