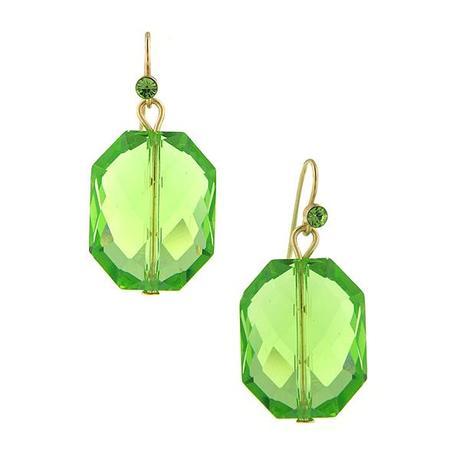 Glass Beaded Peridot Green Drop Earrings
If you're reading the title of this post, some of you might be uttering this lime green crystal as 'pair-a-dot' or 'pair-a-doe'. But just to clear up some confusion, I thought you might like to know that it can be pronounced either way!
August is the prime time of summer and lime green makes it a perfect match, especially if this month is your birthday. It's a fresh color and brings to mind a verdant field of grass for outdoor movies, mojitos and iced limeade to quench your thirst. Best of all it can add a fine pop of color (and interest) to an otherwise so-so outfit. The lovely earrings above and below are made with hand-cut glass beads that sparkle with every move because of its multi-cut facets. How would you pair yours?
Find your favorite peridot jewelry style here, and get 25% off until 8/9 with code: peridot25

Happy 1st Day of August!