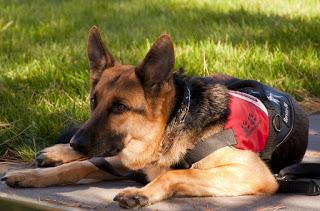 August 5th is...
Work Like a Dog Day, National Underwear Day, National Oyster Day, International Traffic Light Day, Green Peppers Day, American Family Day (1st Sunday), Friendship Day (1st Sunday), International Forgiveness Day (1st Sunday), National Kids Day (1st Sunday), National Doll Day (1st Sunday), Sisters Day (1st Sunday),
PLUS -
interesting books to read and free printables, papercrafts, kid crafts, activities and coloring pages...
---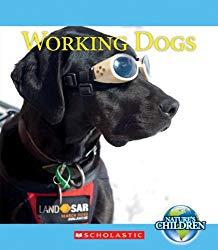 Work Like a Dog Day
-- Today honors and recognizes the hardest working among us. Some people skate by, doing as little as possible. Others, do only what they have to. Others still work like a dog. While work is to be done, they dig in relentlessly. They seldom take a break until the task is completed. We want to make sure to differentiate between "
Work-A-Holics
" and those who
Work Like a Dog.
Work-A-Holics are always working, even though they may not be working hard. Those who work like a dog, work very hard while they are working. But, they do not work all of the time. Today is a day to show appreciation for those who carry more than their load and work like a dog. You can also honor them by working like a dog today.
Source
Read: Working Dogs
by Josh Gregory
-- Humans and dogs have shared a close relationship for thousands of years. Today, there are around 600 million domestic dogs living throughout the world. Many of them are trained to perform important tasks. These working dogs pull sleds, assist the disabled, protect us from harm, and search for lost people. They work alongside farmers, soldiers, and hunters. Readers will discover how working dogs are bred and trained and how these hardworking canines find happy homes when it comes time to retire.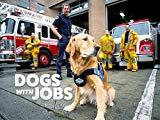 • Dogs with Jobs TV Show --
Heart warming stories of dogs around the world doing what they were bred to do, and touching lives in the process. The jobs include everything from acting, herding sheep, providing mental and physical therapy, working with fire and police departments, the list goes on
• Working Dog on Duty sign --
Post notice your dog is working, not lost or abandoned, and should not be bothered.
• Security Pet Vest --
Unisex, Elastic sleeveless pets dog vest. Perfect for walking, jogging
Free Printables, Coloring Pages, Activities and Crafts:
•
Worksheet: Main Idea: Working Dogs
•
Service Dog Central | Print your own resources
•
Service Dog Downloads (Printable PDFs)
•
Dog Breeds: Printouts - EnchantedLearning.com
• Guide and Service Dogs Worksheet – Free Word Search Game Activities
•
Coloring Pages - Indiana Canine Assistant Network
• Service Dogs Rock! - Super Teacher Worksheets
•
Woof! 15 dog-themed crafts and activities for canine-crazy kids
•
Where to Go? – Smart Phone App
- When traveling with your dog, airport animal relief areas can be difficult to locate but the
Where To Go App
overcomes that challenge for working dogs, assistance dogs and service dogs in public places.
•
Dogs: Printables, Colouring, Puzzles, Crafts, Games
---