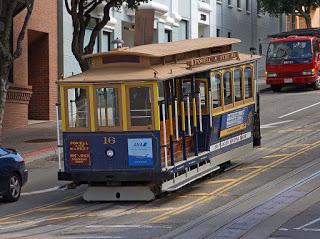 August 2nd is...
San Francisco Cable Car Day
(debuted in 1873)
, Dinosaurs Day, Dinosaurs Day, National Ice Cream Sandwich Day, Take A Penny/Leave A Penny Day, International Sister Cities Day, National India Pale Ale Beer Day
(1st Thursday)
PLUS -
interesting books to read and free printables, papercrafts, kid crafts, activities and coloring pages...
---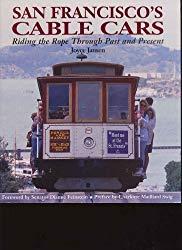 San Francisco Cable Car Day
-- On August 2, 1873, Andrew Hallidie tested the first cable car in San Francisco. He conceived his idea in 1869 while watching a team of horses being whipped as they struggled to pull a car up wet cobblestones on Nob Hill. He formed the Clay Street Hill Railroad and was awarded a contract to build the city's first cable car line up Nob Hill. Fourteen months later, on Aug. 2, 1873, the first cable car made its way up Clay Street.
Read: San Francisco's Cable Cars
, by Joyce Jansen
-- An in-depth look at the history of cable cars and how they helped shape San Francisco. From building the tracks and cars to battles over the cable car's development and continuing success, this book follows both the political and social developments of San Francisco's historic public transit.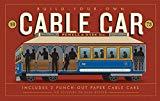 • Build-Your-Own Cable Car --
Includes 2 Punch-Out Paper Cable Cars, one fully illustrated and one prime for coloring in.
• San Francisco Toy Cable Car --
Colorful Hand Painted San Francisco Cable Car Toy. Push on Hard Surface.. Rolling Wheels. Includes San Francisco Magnet
• San Francisco Cable Car game --
Family game. Easy to learn. Beginners to advanced players
Free Printables, Coloring Pages, Activities and Crafts:
•
Free printable Cable Car coloring pages
•
Printable cable car map
- all of the stops and top areas or a full San Francisco map
• Free Maybelle the Cable Car - Unit Study and Lapbook Printables
•
Cable Car Craft From Everyday Items
•
Get up close to San Francisco's historic cable cars at this free museum
•
LEGO Product Idea: San Francisco Cable Car
•
The Cable Car Home Page - Cable Car Models
• Streetcar of San Francisco Free Paper Model Download
• Paper Models of Kiso Railcars
---