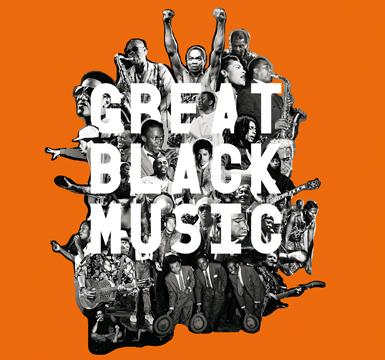 Great Black Music
An extensive history of black music, the exhibit has over 11 hours of audio-visual material covering blues to jazz, rock, soul, reggae, and hip-hop music among other music movements from America, Africa, the Caribbean and Europe.
Till August 24
Cité de la Musique
Parc de la Vilette
Metro: Porte de Pantin
Open Tuesday to Saturday 12PM to 6PM, Sunday 10AM to 6PM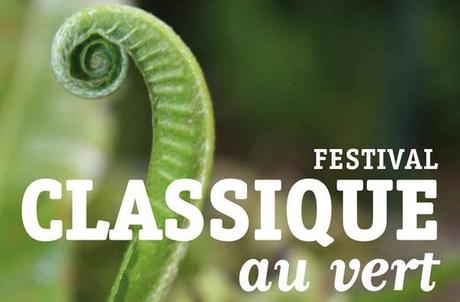 Festival Classique au Vert
Enjoy classical outdoor concerts in the tranquil, green Parc Floral botanical gardens. Classical programs include music by Bach, Debussy, Mozart, and Ravel and contemporary music by Antonio Carlos Jobim.
Saturday & Sundays 4PM-6PM till September 14
Parc Floral
Metro: Chateau de Vincennes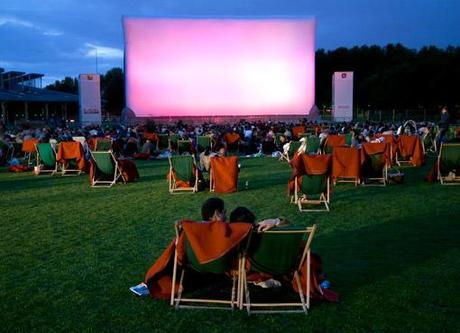 Cinema en Plein Air
The carless drive-in of Paris is back and this year there's a fun potpourri of French and American films including some horror classics like Carrie and Scream 4, coming of age films like Lolita and 17 Filles, and retro hits Hairspray, American Graffiti, and Fame.
Till August 24
Seating starts at 7:30PM
Parc de la Vilette
Metro: Porte de Pantin
http://www.villette.com/fr/agenda/cinema-en-plein-air-2014.htm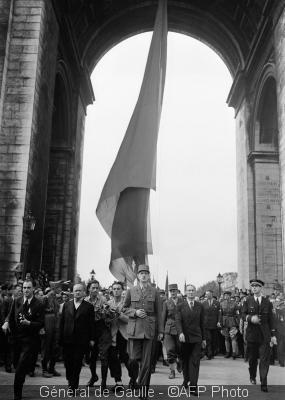 Liberation de Paris
On the 70th anniversary of The Liberation of Paris the Hotel de Ville commemorates one of the most important events in 20th century French history. Told through posters, photographs, newspapers, as well as memorabilia, the exhibit goes from Thursday, August 17, 1944 and the suspension of the National Radio to the arrival of Captain Dronne to City Hall Thursday, August 24, followed the next day by the 2nd Armored Division and General de Gaulle, signing the defeat of Germany in Paris.
Till September 24
Hotel de Ville
Metro: Hotel de Ville
Admission free
10AM to 7PM Monday to Saturday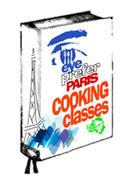 New! Eye Prefer Paris Cooking Classes
I am happy to announce the launch of Eye Prefer Paris Cooking Classes. Come take an ethnic culinary journey with me and chef and caterer Charlotte Puckette, co-author of the bestseller The Ethnic Paris Cookbook (with Olivia Kiang-Snaije). First we will shop at a Paris green-market for the freshest ingredients and then return to Charlotte's professional kitchen near the Eiffel Tower to cook a three-course lunch. After, we will indulge in the delicious feast we prepared along with hand-selected wines.
Cost: 185 euros per person (about $240)
Time: 9:30AM- 2PM (approximately 4 1/2 hours)
Location: We will meet by a metro station close to the market
Class days: Tuesday,Wednesday, Thursday,Friday, Saturday, and Sunday
Minimum of 2 students, maximum 6 students.
Click here to sign up for the next class or for more info.

I am pleased as punch to announce the launch of Eye Prefer Paris Tours, which are 3-hour walking tours I will personally be leading. The Eye Prefer Paris Tour includes many of the places I have written about such as small museums & galleries, restaurants, cafes & food markets, secret addresses, fashion & home boutiques, parks, and much more.
Tours cost 210 euros for up to 3 people, and 70 euros for each additional person. I look forward to meeting you on my tours and it will be my pleasure and delight to show you my insiders Paris.
 Check it out at www.eyepreferparistours.com 
Click here to watch a video of our famous Marais tour