Just an update on AUDUSD. 

Prior AUDUSD Update.

 We have reached the middle of the chart at the 50 day moving average. If we break above this level the upper bands are the next target:
Chart: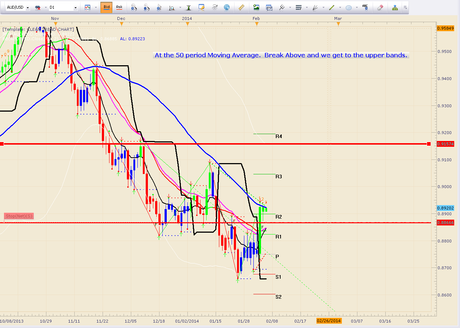 There is always a bear path and a bull path. We cannot which path our future will choose. As always, do your own due diligence, read the disclaimer, and make your own investment decisions.
Peace, Om,
SoulJester