In a tiny hamlet nestled in the Tuscan mountains, farmers gather after a hard day in the meadows, and children's laughter rings across the square: but one little boy does not join in their play. Behind his deep brown eyes, hides a heart-breaking secret...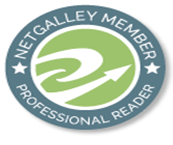 Ninety years later. When elderly Giselda Chiozzi discovers a lost little boy, curled up asleep in the beech forest outside her grand but empty home, she can't help but take pity on him. It's been a long time since she had a visitor. Waking up to her kind smile and the warming smell of Italian hot chocolate, Davide soon blurts out what drove him into the cold Tuscan night: he's different from everyone else, he's never belonged anywhere, and now his beloved mother is ill.
With her heart full of sadness for this lost child, Giselda promises to help Davide trace his family history - she knows better than anyone that connecting with your roots can ground you in the present, and hopes it will make Davide realise that home is where he truly belongs.
Together the unlikely pair discovers the story of Davide's great-grandfather, Giuseppe Starnucci, a young boy who spent his days milking cows, helping with the harvest, and hammering horseshoes in the forge. But after a terrible incident that changed his life forever, Giuseppe also ran away. Forced to become a man before his time, Giuseppe joined the treacherous pilgrimage all Tuscan farmers must make from the mountains to the plains, sacrificing everything to ensure the survival of their families.
Engrossed in the story, Davide is slowly starting to heal when he and Giselda discover a shocking secret which Giuseppe took to his grave - and which now threatens to tear apart Davide's family for good. Will Davide let the pain of the past determine his future, or can he find the courage, love and loyalty within him to return home... and even if Davide himself finds peace, will it be too late for Giselda?
***
Mornings were steel-edged now, water on the village font ice-crisp. PROLOGUE, GIUSEPPE, 1917
***
(@bookouture, 7 September 2020, 278 pages, ebook, #ARC from the publisher via # NetGalley and voluntarily reviewed, #BlogTour 9 September)
***
***
I had a fantastic time reading this book. I really wanted to read the book when I read the blurb. I thought it would be a terrific read and I was right. The book deftly moves between Davide's story of uncovering his roots and the truth about his family and events ninety years ago focusing on Giuseppe's life. Giuseppe's story gradually moves forward until they both link. The author does a brilliant job of bringing the characters and setting to life. Everything felt very real. I got swept up in the book and didn't want to stop reading. I cried a lot reading this. This is a fantastic book.