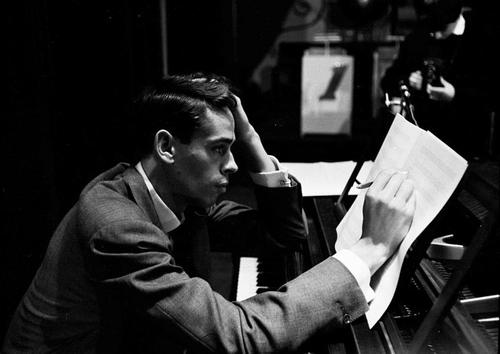 Most men's style icons were very handsome. Not to take away from how well they dressed, but it's difficult to look bad when you have the face of James Dean or Alain Delon. Less celebrated are those who weren't such Adonises – those who perhaps weren't so lucky in the genetic lottery, but made up for it with a greater sense of style.
One such man was Jacques Brel, a Belgian who rejected a safe, secure future at his father's cardboard manufacturing company to begin a career in singing, only to then later reject that at the height of his fame so he could devote his life to theater and cinema. He was a drinker, smoker, and a Socialist romantic who sung sad songs about people unfulfilled in life and love. His music was stark and intensely emotional, even violent at times, and is perhaps best represented through his two most popular songs - "Amsterdam" and "Don't Leave Me" - which I've embedded below. Take ten minutes to play them if you're unfamiliar. His lyrics are quite powerful.
Brel was not a very handsome man. Not repugnant, to be sure, but he had a bucktooth overbite that gave him a sort of long, pointed face. It was somewhat reminiscent – if you'll excuse my bluntness – of a donkey. With ears too big and a mouth to match, he often looked sweaty and awkward. Still, despite this, he also looked fantastic. The tailored suits worn with crisp white shirts, or heathered rollnecks with sport coats, and little details such as the single button jacket sleeves made him look much better than he was. If you don't believe me, imagine him with dumpy jeans, running shoes, and an untucked, short-sleeved, pineapple-print shirt, like what some men wear today. A dramatic difference given his facial features. Paul Newman probably could have gotten away with that kind of modern uniform – in fact, most of Hollywood does – but not Jacques Brel. Indeed, whereas most people believe that only handsome men should bother with clothes, since they're the only ones who will ever look good in them, I think the opposite is true. If you already look attractive, you can wear almost anything. The rest of us can't afford to.