So many parties, galas, events, shows... It's impossible to attend every fabulous thing I receive an invitation to! So, from time to time, I call in the troops to help me cover the scene. Today, OSC Contributor Dawn Mellon recaps the Attitudes and Attire annual luncheon and fashion show and tells you more about this wonderful organization and what they are doing to better our community. Here's her recap:
________________________________________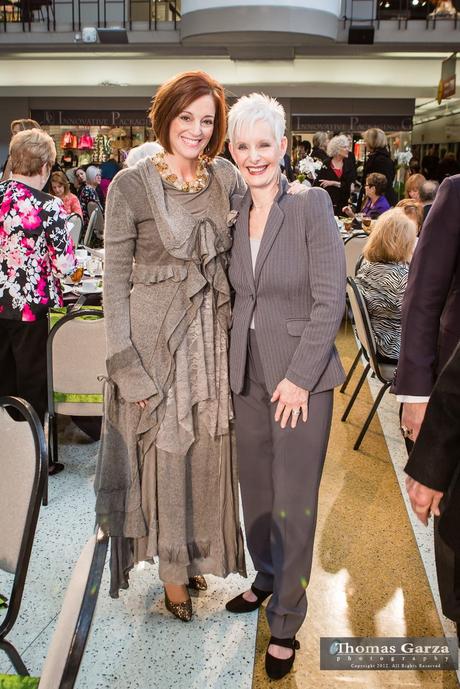 Allison Cohen-Farquhar with Lyn Berman
Michael Faircloth is the only one man I know who could hold his own in a room full of more than 600 women with "attitudes". Perhaps, that's why Lyn Berman, head of Attitudes & Attire chose the couture designer to be the Honorary Chairperson for the non-profit agency's 16th Annual Luncheon and Fashion Show, held last Friday at the Dallas Trade Mart. 
After 30 years of dressing women, Faircloth knows how to make women look and feel their best as demonstrated by his most famous client, First Lady Laura Bush for whom he designed her Inaugural wardrobe. During his address, Faircloth noted the similarity between his work and that of Attitudes & Attire, including building women's self esteem and confidence.
The difference between the two, however, lies in the fact that the 16,000 clients Attitudes & Attire has served since its inception consist primarily of women referred by domestic violence shelters, substance abuse treatment centers and other social service agencies. The women may come from dire situations, but after completing the program's workshops aimed at equipping them with personal, social and career skills, as well as receiving free dental care and a wardrobe suitable for the workplace, they are ready to face the world with an entirely new perspective.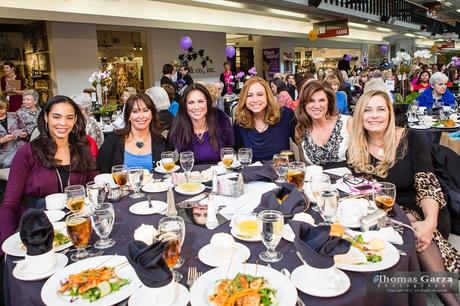 Dawn Neufeld, Karen Lukin, LeeAnne Locken, Danielle Vollmar, Cheryl Rios and Allyson Aynesworth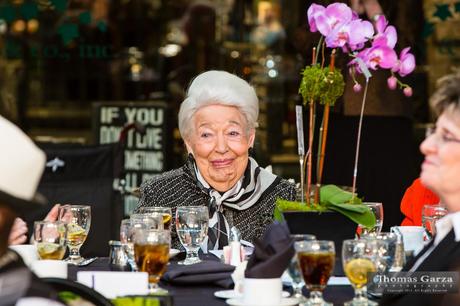 It's always a treat to see our beloved Ebby Halliday out and about

Two clients who have 'graduated' from the program and are now gainfully employed, spoke of the many hardships each of them endured and how Attitudes & Attire has truly transformed their lives. (Note: That's the reason why there's a package of tissues at each place setting…their stories are so moving, you'd be hard pressed to find a dry eye in the crowd.)  Before they spoke, these clients strutted their new-found confidence on the runway show along with other clients, volunteers and women from the area wearing pieces from Eileen Fisher, a strong partner of the agency, and, for the first time ever, fashions directly from the Attitudes & Attire Boutique.
Finally, each year, Attitudes & Attire honors one woman whose personality and accomplishments exemplify the full potential of all women with the Kim Dawson "You Can Rise Above It' Award. This year's recipient, Dr. Sandra Bond Chapman, founder and chief director of the Center for Brain Health at The University of Texas at Dallas, Dee Wyly Distinguished University Chair, and author of Make Your Brain Smarter, was chosen says Berman because "she is someone who understands what it's like to be a single mother and to have the strength to move forward in her life. We both want to empower women to change their lives." The funds raised during this year's show will go directly to support the agency's many programs. "Attitudes and Attire may be small, but it is a might agency that provides life-changing services for so many women in our community," concluded Berman.
photos: Thomas Garza Phoography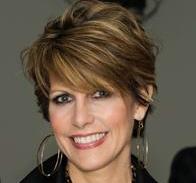 Referred to as the Savvy Stylist,
Dawn Mellon 
is based in Dallas and is best known for her work with high-profile business men and women as well as national and local celebrities. A recent cancer survivor herself, Dawn's passion lies in supporting philanthropy through fashion.