Between the 6th and 8th of May 2018, Antwerp Expo will host the second edition of CARAT+, the world's biggest diamond event.
Antwerp is known for its diamond district, through which pass 85% of the world's diamonds, which makes this Belgium town just the right place to develop an event dedicated to all things diamonds.
To find out more about the event, what the 2018 edition has to bring and main trends of the diamond industry, we interviewed Filip Van Laere, the Event Director of CARAT+.
Discover our interview below:
What can visitors and buyers expect from the 2018 edition of CARAT+?
Filip Van Laere: This year we will build on the success of the debut CARAT+ in 2017 with an interesting mix of loose diamond, diamond jewelry and colored gemstone specialists from 15 countries. For 2018, we have introduced an inaugural Colored Gemstones Sector to showcase the finest-quality colored gemstones from a curated selection of leading businesses, including Paul Wild and Shapiro Gems. This year's show will also include a fantastic line-up of speakers, some special attractions courtesy of our Main Partner, the Antwerp World Diamond Centre (AWDC), and the glamorous return of our opening night party, CARAT+ Night, which attracted 1,800 people in 2017. We are thrilled to announce that iconic British actress and model, Elizabeth Hurley, will join us for the official grand opening of CARAT+ Night and will be the face of CARAT+ this year.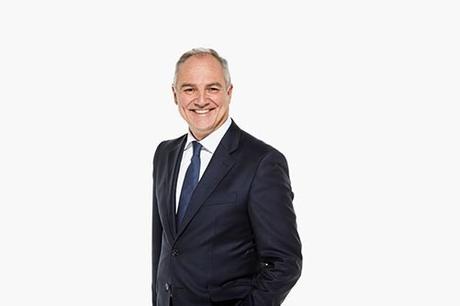 CARAT+ is a boutique show that is becoming a true 'Diamond Destination' in the heart of Antwerp - the World's Diamond Capital. Our CARAT+ Club of VIPs has proven extremely popular this year and we are thrilled to welcome so many industry leaders, buyers and retailers to Antwerp Expo.
What changes will visitors see compared to the first edition?
FVL: As well as our new Colored Gemstones Sector, CARAT+ 2018 will welcome a selection of first-time exhibitors from the Chinese market. We firmly believe that CARAT+ is the ideal place for international brands and businesses to explore the European market and meet diamond buyers and retailers from the region. Our main partner, Antwerp World Diamond Centre, will present some innovative and interactive content both before and during CARAT+, while the world's foremost authority in gemology, GIA, will also lead a programme of content.
Visitors to CARAT+ 2018 will also discover a show that is tailor-made for networking opportunities, entertainment and inspiration. Although CARAT+ is a trade-orientated event, we want to remind our visitors that the diamond sector is worth celebrating. After all, diamonds are still the most glamorous luxury item in the world.
Why is there a need for a diamonds fair right now?
FVL: The diamond business has experienced many challenges and changes in the last two decades. When we first began visualizing CARAT+ in 2016, it was my strong belief that our sector needed a new focal point and destination to assert and express itself with confidence. This idea lent itself to creating both an opportunity for business, buying and networking, but also entertainment and glamour.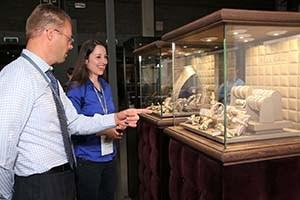 We also noticed that, at traditional trade events, diamonds always appear to be an 'add-on' category, side-lined to halls that are further away and given little attention. We have created an event where loose diamonds, diamond jewelry and diamond services are an absolute priority and focus. Therefore, we have positioned CARAT+ as 'The World's Premier Diamond Event'. I am pleased to say that this focus has already attracted leading international diamond businesses, which is what gives me confidence that CARAT+ is here to stay.
The diamond industry is in full transition from a producer-driven market to a consumer-driven market. A 100% dedicated diamond show helps to realize this transition by allowing professionals to share their experiences, draw on each other's expertise and learn from each other to grow their businesses... and demand for diamonds themselves (especially among millennials and generation-Z).
What are the main trends in the diamonds industry at the moment?
FVL: Normally, this should be a relatively good time for the diamond and diamond jewelry industries: the global economy is on the rise, there is increased consumer confidence and consumer spending is growing in almost all of the important markets, especially in China.
However, the global diamond industry still needs to get to grips with the fact that the once taken-for-granted connections between diamond and status on the one hand, and diamonds and emotional relationships on the other (engagements and weddings etc.) are eroding fast and must be replaced by new emotional values in-tune with the contemporary customer.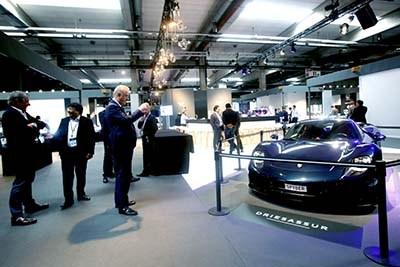 This transition is happening, and the initial signs are positive, especially thanks to the efforts of the Diamond Producers Association which is crafting new diamond stories for the younger generation. However, it may take another five years before we, as an industry, have developed a new 'language' for our diamonds that resonates with a new generation of customers.
In the meantime, the diamond industry itself is going through a lot of concentration and consolidation at every level. This has implications on the financing of the diamond business, on margins, and on the way diamond businesses must reorganize and market themselves to stay relevant. To thrive in the diamond business today requires a very different skill level than recent generations, and while this is not necessarily a bad thing, it takes some perspective for those who are in the middle of the transition to see what the ideal end result should look like.
At CARAT+, we believe we can assist the entire diamond community with making this transition by facilitating essential conversations and offering an annual hub of activity that attracts leaders, innovators and business minds.
What are the goals for CARAT+?
FVL: On my modest days, I would say that my goal for CARAT+ is to recreate what we did so well last year and create a positive environment for buyers and sellers to connect, do business and explore new opportunities. On an ambitious day, I say that CARAT+ must become the 'Davos of Diamonds' - the international reference point where the entire diamond world connects to create new impulses for this fantastic business. Fortunately, I have more ambitious days than modest days...
Thank you!
Fraquoh and Franchomme
P.S. We want to hear from you! What do you think of CARAT+? What are your views on a diamond fair? How do you connect with diamonds? Share your feedback, questions or thoughts in the comments below! For more articles on style, fashion tips and cultural insights, you can subscribe to Attire Club via e-mail or follow us on Facebook, Twitter or Instagram!