Are you looking for an area in your home that's just for you, a "no kids allowed" room? Maybe you'd like a space that's designed as a master bedroom or as a home office. I have suggestion, take a second look at your attic. An attic is often overlooked when a house is decorated. It's a place that most of us use for storage. An attic is challenging to design because of its sloped ceilings. But it doesn't have to be a stressful design project.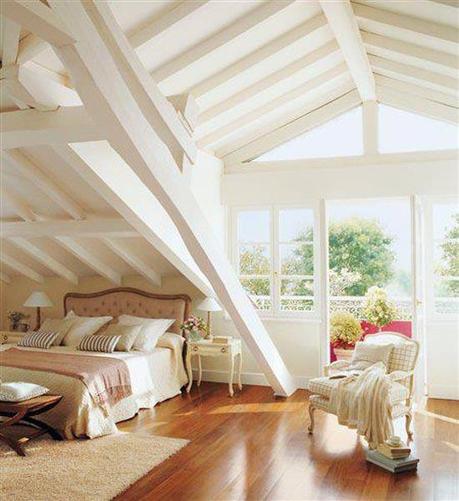 Image source:
Let me share with you some decorating tips for this space. First, if you have long attic, you can design it into multifunctional conversation zones.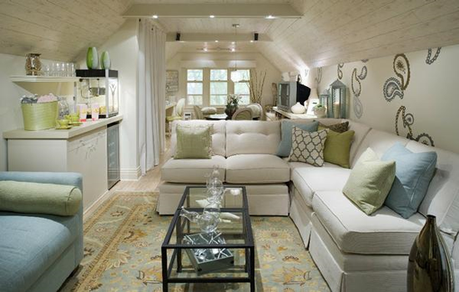 Not all attics are habitable. Before calling in a contractor, there are some questions you need to ask yourself. For example do you have a reasonably wide staircase leading up the attic? If not, you may need to add one to make your attic a living space.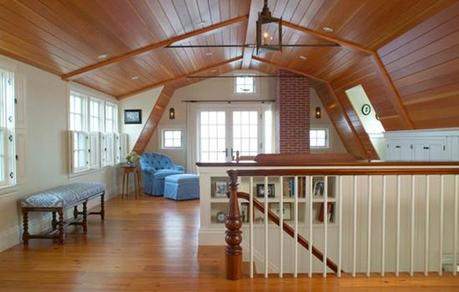 Your attic must have enough height and area  for you to move about comfortably.  Also, if there isn't enough natural light you will need to have windows built into your sloping roof.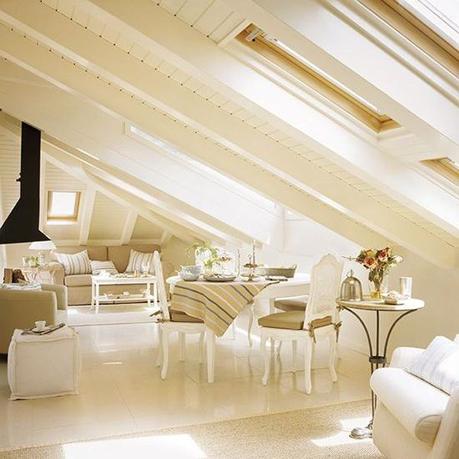 A soothing palette of neutrals appears throughout this living room and the beams add texture and color to this rustic designed room.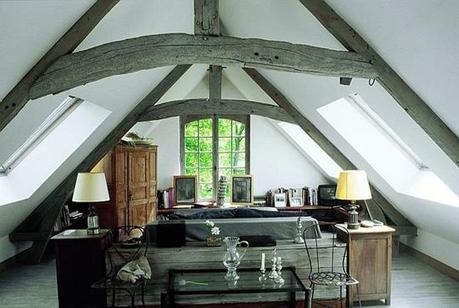 Image source:
Consider transforming your attic into a home office with lots of built in storage and filing cabinets. It will help your productivity and concentration!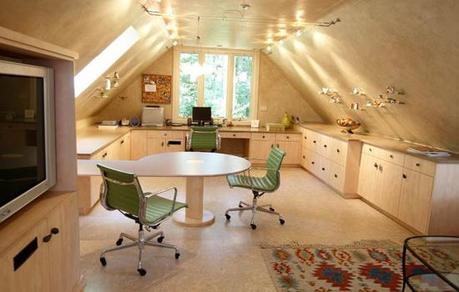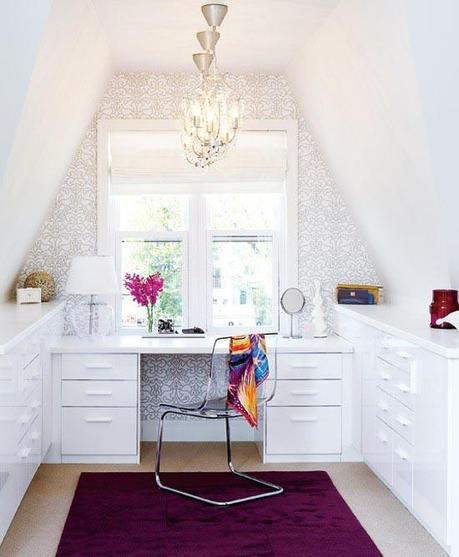 Image source:
You can transform an underused attic space into an inviting and cozy sleeping area. Place the bed in an accessible area. If you have enough space, position the bed in a way that allows for a seating area. Enhance the visual appeal to the space by accentuating it with colorful accessories, drapes and area rugs.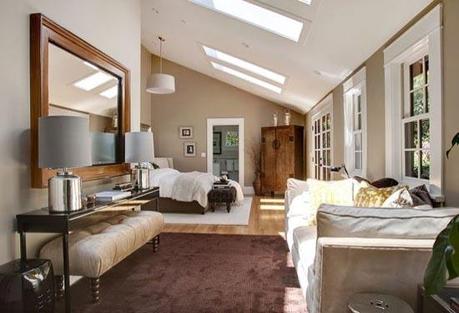 In an attic where space is precious, you'll want to utilize every possible area. One way to do this is by placing a storage area underneath the seating.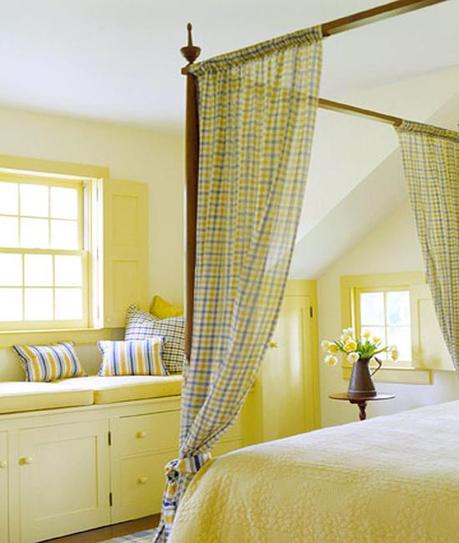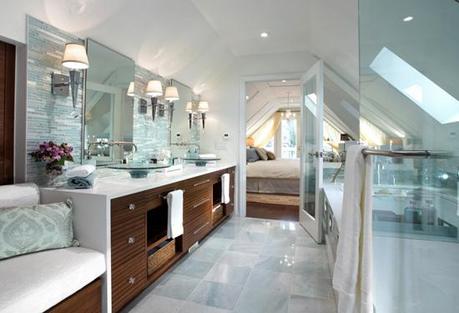 Skylights are an ideal way to provide additional lighting. If skylights sometimes make the room too bright, consider installing blinds in them.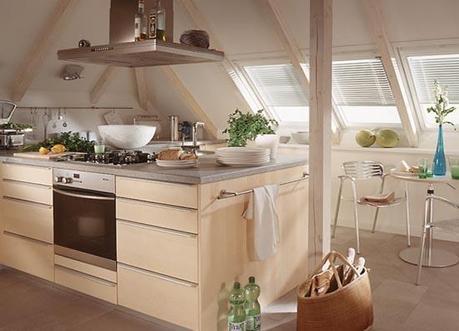 Maybe your attic is too small to function as a spare room. You can still design it to be a storage closet for your seasonal clothes. Insufficient closet space is a problem we all face. Having a spacious walk-in closet in your attic can be the answer!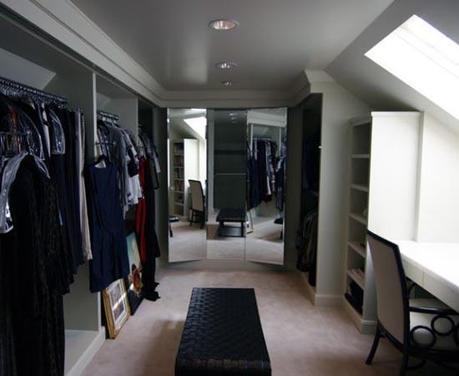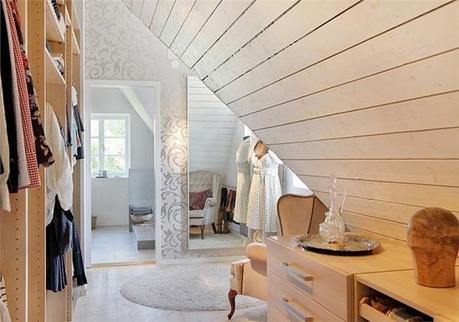 Image source:
These are just a few design ideas for creating a space in the attic that's all for you. Let it be your private sanctuary.
Simone