Samsung massive 5.3 inches galaxy note will be available in US form 19th February,in a price of 300$ with a contract.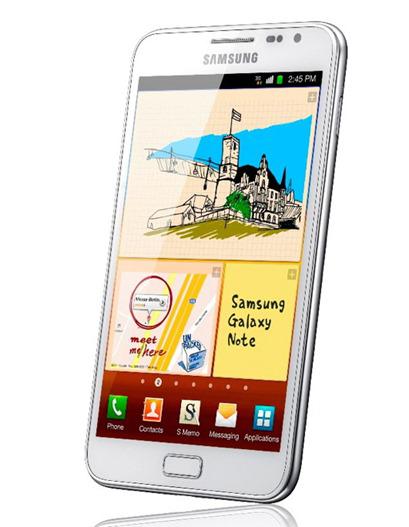 The Galaxy Note occupies a weird and a distinctive space between smartphones and tablets, but for some it may just be the perfect balance of the two form factors.
The device comes with a huge Super AMOLED screen with a 1280×800 resolution (so it can play 720p HD videos at full resolution),it also comes with a data bundle for AT&T's LTE 4G network. The hybrid Note also include a pencil which the Samsung calls the S Pen, which lets you take advantage of its large screen  to go through notes and drawing.
Under the hood, the Galaxy Note is similar to most other Android devices available in market. It features a dual-core 1.5 GHZ CPU, as well as an 8 megapixel rear camera and 2 megapixel front-facing camera.