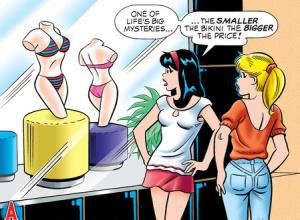 I'll always have and keep more than one job because I am very smart, sufficient, and capable so I can afford to let one of my occupations go to eventually find a replacement for another if or when I choose to according to my preference because I do not have to just settle for anything, however, it does get tiring going through the process of job hopping here and there yet when I do I constantly get something even better.
Yes, there is nothing really out there too much these days in terms of desirable work in regard to what is average and it is hard for many to find work that is why some of us do certain jobs for the time being just to keep a steady money flow, to continue to utilize and advance our skills and to further occupy constructive time-those of us that are genuinely productive.
Of course there are also many who deserve the proper work and positions that they are qualified for yet we may have to wait for a more opportune time especially within the things that we really want to achieve. When I told a bus driver for Coach USA a few years ago as I road and when I use to travel back an forth to work in New Jersey doing a twelve hour shift on the Alzheimer and Dementia ward to assist and give out medication to the patients at the residential facility I had expressed to him that I did not want to eventually become a nurse and he said to me "Do you think that I went to school to become a bus driver?"
So a lot of us just make do for the time being and not because we can't do any better and not that we're even doing bad at all within the present it is just what we may not always prefer. In my case though just like certain others we intentionally have others attempting to try to hold us back because they are unable to go anywhere in life and if or when they do get to certain positions they get there dishonestly and underhandedly.
At one of the stores that I am at right now the travel is very convenient and that is an advantage and I am content as I am able to adapt to any surrounding and I have true peace and happiness within so I am at ease. However, there are these two sick and miserable jealous bitches by the name of Bibi (in short for Bibiashia or something like that) Zihair and Danielle Davenport who only got their positions through favoritism before I got there.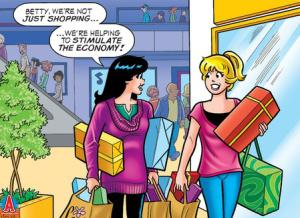 Bibi got her job as assistant manager because she was friends with Diana the prior store manager who got transferred to another store because she was doing such a terrible job at handling the one where she was at (but within her mind Diana actually thought that she was being promoted) and Danielle only got her position as whatever manager she is supposed to be because she is friends with Bibi.
Neither Bibi nor Danielle is actually smart or capable at being within these manager positions that they were not qualified in to begin with. Danielle had at one time left to go be at the store where Diana was but shortly returned back because she was so miserable there Danielle, Bibi, Diana and another female manager who recently quit and had also got a further tip to "Go before they grab you" all use to walk around the store in these positions talking all day and not really doing anything and getting away with shit because they all had their jobs secured to a certain point while doing their dirt.
There are a lot more details that I can get into but to make a story short I came close to whipping Bibi's ass last year as she tried to abuse her position by trying to fire me out of spite when she didn't even have the authority to when Danielle stepped in front of her, I assume Danielle assumed that because I am little/slim that she could scare me or whip mine some people make the mistake of looking at size as an advantage and then get their asses kicked!
The only thing I had to be cautioned about was getting arrested because those two didn't know me at all and I would have killed those two bitches as I had expressed "She is not worth me going to jail for".
For the rest of the weeks they kept Bibi away from me and at a distance I didn't have to communicate with her at all or too often as that was great for me because she is one sick and disturbed bitch that I cannot stand and that I hate to be within the same presence of.
The day before yesterday Danielle came into work yelling and raising her voice at one of the workers there at the store I could hear her mouth over the music that was playing. She kept telling him that he didn't do his work and he insisting that he did and she overriding that he didn't. Danielle told him that if he didn't want to work that he should leave and never come back!
I had said to myself "Why is this bitch trying to be tough all of a sudden?" The bitch has problems that she needs to keep to herself and I had a strong feeling that she was going to try that shit on me and she did later within the day.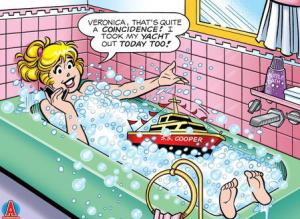 She summoned me over the loud speaker to dial an extension number to call her and I did. "LaToya, I got an email about the storm where going to have tomorrow", so before she could finish I said "So you want me to clock out?" And she told me yes.
Danielle waits until seventeen minutes after 12 o'clock noon to tell me to leave when my shift ended at one p.m. The storm wasn't going to be until the next day and I had not that much over a half an hour to finish out the rest of my shift so what was the problem? Why was I the first and only one to be notified of this bullshit at the time?! I don't know why these two stupid jealous miserable bitches try to be slick when they are not.
Stores do at times have to cut hours especially to prevent lay-offs but I know for a fact that they do and had have particular hours available and have had many times purposely cut my days and hours to keep and to benefit for themselves and/or to give to some one else. I remember the times when Bibi would get pissed over the long hours that I was doing and tell me that she would clock me out just so she could illegally take out some of the hours that I had worked because the bitch was so jealous of me and didn't want me to make too much money there. For two weeks straight I as well as other workers had recently waited outside while we would arrive to the store on or before time and no one was there to let us in. I had to phone Danielle to tell her that no one was there to let us in one time.
When I first began to work there a while back they purposely didn't train me for my position as pricing coordinator for the whole entire store yet I learned on my own because I have the brains and ability that they don't. I've done pricing before, however, every store is different and has their set of standards that have to be met with and while my job is not a hard task for me to perform I have to admit that this is the worst place where I have worked in terms of management.
This store is much unorganized and under corruption by certain employees and they need to be investigated. Those who do the right things get mistreated and those who do the wrong things get over.
I am definitely not the only one with complaints for these unethical assholes that have undeserving titles of management.
Some of the staff does come to visit my blog from time to time and think that I don't know about it or that I am unaware that they come read my blog and I think that is funny as I am a clairvoyant who can read them like a book that is why I laugh at them inside when they get mad when I confront them with the truth on there motives and they get manipulative thinking that they can threaten me and others by making us loose our jobs by influence if we don't comply with their "abuse of power" within our place of work.
Since last year they've been curious and some curious to see if I was going to talk and write about them but as always I was ahead of them and didn't care but since they were so worried now they can come read this!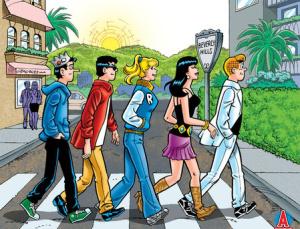 Danielle and Bibi are jealous and intimidated by me and they may be able to talk shit to the other workers there and get away with it but for the first time Danielle got loud with me the day before yesterday and that will be her last because if she does it again she is going to get seriously hurt. Bibi tried to start her shit too because I do not fear them and will not kiss their asses both of these bitches are beneath me and nowhere near the level of my high intelligence and I refuse to bow down to trash/garbage such as themselves.
Bibi is a whore, I can tell, her and Danielle are both ugly and undesirable within appearance and Danielle is so stink and funky-looking wearing the same shit everyday she had the nerve to get jealous of my winter coat when she saw it last year I look far younger and better than the both of them as their both worn out and tired. They both suffer from low self esteem and use their positions of management to dominate and to compensate for their own feelings of inadequacy. Their titles don't bring them up any higher than what they are they'll forever be losers and they know it but they try to lie to them self.
Bibi and Danielle are the ones who need to leave and never come back as it would be a much better environment without them. A lot of people have quit and there are others who are about to quit soon and I am going to leave too because like I said before Bibi and Danielle are not worth me going to jail for as I am very tempted to take an instrument and bust the both of them in the head. They both are scared and need their jobs because they cannot genuinely hold their own and they wouldn't be able to survive out within the real world as they aren't competent enough to succeed as a legitimate employee without having anyone to give them a free ride.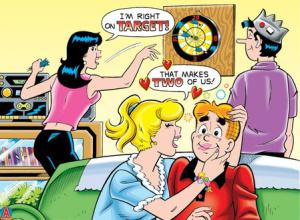 I can attest that this comment is true by a customer as I myself have experienced Bibi and her fucked up disposition and lies:
Toys"R"Us 57 Google reviewsTriangle Plaza II, 30-02 Whitestone Expy, Flushing, NYRedkiss Artistry11 months ago

–
On 03/15/2016 at or around 1:25 thru 2:00pm, I noticed a bin with strollers, about 5 pink owl designed and a few red and blue ones. I picked the Pink owl design from the bin advertised for $19.99. The register scanned $29.99, i advised the price advertised and she radio the GM and manager. They said no theres no sign stating $19.99. I ran over there to show them, but it was removed. The GM and manager were standing near the strollers and moving around the bin. I asked, "where is the sign?" they said "what sign"? I explained the situation, they said no only the red and blue are $19.99 the pink owl design is $29.99. I told her, there was a sign advertising all the strollers within the bin for $19.99, they said "i dont know what to tell you, theres no sign, maybe someone changed it" Very rude, and bothered, surprising it was the GM and manager (named Bibi) She walked to the register with me, saw it and said no this is $29.99. I told her, there was a sign, she rudely and so disrespectful, in witness of the cashier Junita, which also said she has problems with that managers attitude, said "there was no sign" i soon realized her and the GM took off the sign to avoid honoring the price, and admitting to the error. It was a $10.00 difference, i told her, check the cameras, i am not lying. She said, "there are no cameras" 
I was stunned, and disgusted. She was intentionally being rude and disrespecting my intelligence to make me believe i was seeing things. I filmed 2 customers telling the cashier they saw the sign and were also going to purchase one. Once my father walked over to the bin, and took pictures of the surveillance cameras the GM yelled "just give it to her!" and Bibi, walked away annoyed, she was beyond rude, i have never encountered such horrible customer service, and person. she should be investigated, seems her employees are being harassed. They didn't even want to give me the name of the GM or Bibi. I will never return to this location.
Helpful?
12/21/2011
Overall
Very disorganized!
This toy store is very disorganized. The store manager has the nastiest attitude. Some of the workers are helpful while others are slackers. The line is ridiculously long when they don't have enough register open. Overall, this toy store sucks and the store manager is to blame. Diana, you are terrible on being the store manager. I don't know how Randy can trust you with this store. Smh!!!