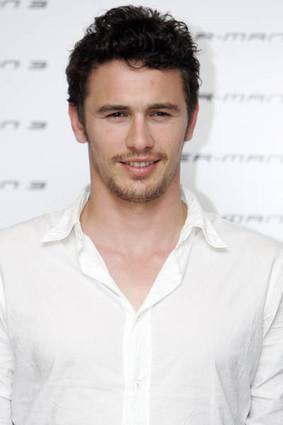 Hot for teacher has suddenly taken on a whole new meaning.
James Franco—actor, Oscar host, artist, singer, student and all-around oddball—has accepted a position as a graduate instructor this fall at New York University (which he gave an Oscar night shout out to) the school tells E! News.
So what's he going to be teaching? And how does he find the time for all this?
Franco's latest role will have him instructing a class on directing at the Karbar Institute of Film & Television at the Greenwich Village-based campus.
"He will be teaching a section of a third year directing class in the graduate film division," confirmed an NYU spokesman. "It will compromise 10 to 12 students."
The rep described the class syllabus, saying that the group will make a short film adaptation of a Louise Glück poem. Glück is a Pulitzer Prize-winning poet born in New York City.
The chair of NYU graduate film program says that Franco was a shoo-in for the gig.
"James has an amazing mind and limitless energy," says John Tintori. "Our students will be fortunate to learn from him.  We anticipate the students in his class will feel especially privileged to have him as a teacher."
The specific program that Franco is teaching under is a small, select, intensive three-year program that works towards a master's degree in film.
Franco's class, not surprisingly, has already been filled.