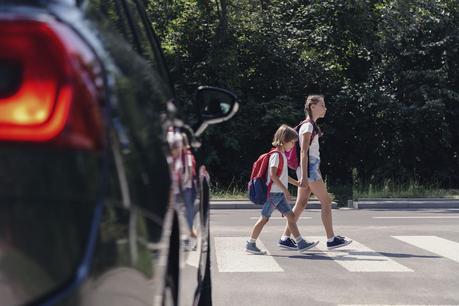 New research suggests at least 500,000 children are exposed to levels of pollution that will impact their working memory. This means up to 2,000 schools and nurseries are close to streets with high levels of air pollution.
To mark Clean Air Day 2020, experts at The University of Manchester - in partnership with Global Action Plan and the Philips Foundation - have published a new study focusing on UK pollution and how it affects children.
The key finding? Reducing air pollution levels could boost children's working memory by 6% - the equivalent of four extra weeks of learning time per year.
The study
The year-long research was part of the Clean Air for Schools Programme - focusing on how air pollution affects children in schools across the UK and Ireland.
On top of the existing 2,000 schools and nurseries, the study includes additional field research from 19 schools across Greater Manchester - totalling approximately 6,000 students.
One of the key reasons behind the research was to look into the most effective actions for reducing indoor and outdoor air pollution.
The programme is also attempting to support teachers who are already under pressure to ensure pupils regain lost education time during the lockdown. Chris Large, Co-CEO at Global Action Plan says:
"Given lockdown restrictions have already impeded learning time, we must give all children a fighting chance, especially those in pollution hotspots who are also likely to be victims of the attainment gap."
The findings
Based on the modelling by experts at The University of Manchester, just a 20% increase in outdoor air pollution could stunt the development of a child's working memory by up to four weeks per year.
The exact number of pupils held back by excessive pollution is unknown, since there is no national monitoring system for air quality in schools.
The study found that a reduction of 20% in current air pollution levels in and around school grounds can improve a child's learning ability by 6.1%.
Data from the report
Once these findings were released, researchers urged that it possible to maintain a 20% reduction around school grounds through certain 'actions', which are included in the 'Clean Air for Schools Framework'.
One of the key actions in the framework includes the 'School Streets' initiative - a scheme to transform roads outside schools so that only pedestrians and cyclists can use them at school start and finish times.
When implemented in the London Borough of Hackney, traffic was reduced by an average of 68%, the number of children cycling to school increased by 51%, and vehicle emissions outside schools were down by 74%.
The researchers behind the study also pointed towards the impact the national lockdown had on air pollution levels back in April/May - after emissions dropped by 30.45 million tonnes. It certainly proves that it can be done; we just need to alter our habits.
What's the response to the study?
To encourage urgent action, campaigners are calling on the government and local councils to ensure more schools use the newly launched "Clean Air for Schools Framework" .
This framework is being supported by the likes of the All-Party Parliamentary Group on Air Pollution (APPG), National Education Union (NEU), and National Association for Head Teachers (NAHT).
Some government figures are already having their say in the matter, including Eleanor Roaf, Director of Public Health for Greater Manchester:
"If we all try and change our habits [...], then we'll reduce congestion and improve air quality. We encourage all schools in Greater Manchester to harness the free Clean Air for Schools Framework to eliminate harmful pollutants from in and around the school premises."
The Mayor of London, Sadiq Khan, has also shown his support:
"We recently launched our School Streets air quality monitoring project and are funding 430 new School Streets, as part of our world-leading Streetspace plan. This will play an important role in enabling parents and children to walk, cycle, or scoot to and from school."
Chris Large, Co-CEO at Global Action Plan states that "the new Clean Air for Schools Framework is now available for free to help any school set up a clean air action plan, but schools cannot do this alone. We ask the government to bring together all parties with potential solutions to combine under one national effort to eliminate harmful pollutants from schools."
Children in the UK - and across the globe - have been taking to the streets to voice their concerns over climate change. It's now up to the older generations and the government to listen to them, take action, and protect their future.
Beth is The Eco Experts' newbie. She's keen to use her writing skills, and passion for green living, to help the environment. Whether you're after a new boiler, or just interested in how solar panels can improve your home, she's got your back.