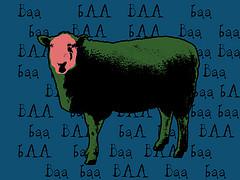 photo :Caroline – The hills are alive..
Austria is well known for having hills that are alive with the 'Sound of Music'. And as you drive around this most picturesque of places you will see the hills have also got plenty of cows. But seemingly, no sheep.
Austrian Alpine Holidays' most pressing question has always been – What Have They Done With All The Sheep?
St Anton am Arlberg
The super ski (and summer sun) holiday resort of Sankt Anton am Arlberg – more commonly known as St Anton, situated on the Arlberg pass between the provinces of Tyrol and Vorarlberg – has been the setting for a few films in it's time. Most recently 'Chalet Girl' (2011) starring Brooke Shields and a host of others, was shot on the ski slopes. It didn't exactly get rave reviews, so we won't waste too much time on it here!
Perhaps of better pedigree was the 1969 film, 'Downhill Racer', starring the legendary Robert Redford. This was about a self-centred skier who subsequently came good for his team and took Gold at the Winter Olympics.
And in 2012 n'ewe stars of the screen have been released and the answer to Austrian Alpine Holidays' most pressing question answered!
What We Now Know
The secret is out. They've been caught on camera. N'ewe stars of the silver screen revealed.
What we now know is not only what the Austrian's do with their sheep, but where they do it!
The next thing to find out  is – why?
Chalet Lowonahill is an all-season, rustic style holiday home in Styria. It's the perfect place for you to discover the delights of the 9 provinces of Austria. To find out more, simply click here.