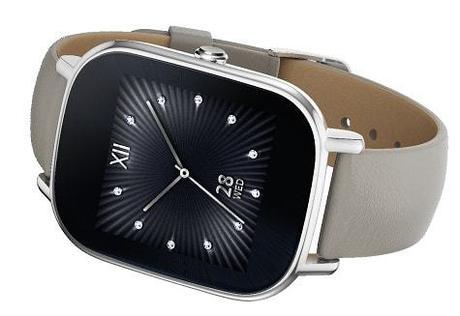 When the mobile phones entered our life, I'm sure that many of us imagined that one day we'll be able to wear our phones on our wrists. The smartwatches made that come true. However, most of these smartwatches are very expensive. If you are looking for dependable and more reasonably priced smartwatch, then this news is for you.
ASUS has ushered in the new year by launching a very competitively priced range of smartwatches. This range is named ZenWatch 2.
Specifications: The display of ZenWatch 2 is protected by Corning® Gorilla® Glass 3. It has the processing power of Qualcomm® Snapdragon™ 400 processor. It is equipped with 512MB RAM and 4 GB internal storage. ASUS claims that the battery of ZenWatch can last upto 2 day usage and 3 day stand-by time.
Appearance: The ZenWatch 2 is to be available in two size variants. These are 1.63" (WI501Q) and 1.45" (WI502Q) models. The smartwatch has a hand-polished stainless-steel casing and curved watch crystal. Zenwatch 2 comes with Rubber and Leather strap variants. The colour options are Silver and Gunmetal for WI501Q, Silver for W1502Q). The watch face has several customization options that can be accessed using ASUS ZenWatch manager. The watch also has ASUS Exclusive Face Designer that can be used to design exclusive watch faces as well.
Features:
Zenwatch 2 comes equipped with several useful features like:
Viewfinder preview, gesture shutter and timer shutter for remote controlling of smartphone camera.
ZenWatch 2 can mute an incoming call when the user covers its face with hand.
Can help in finding the phone by identifying phone's location.
Business Helper feature gives quick access to agendas, mails, and call log.
Fonehelper features helps in controlling settings like Wi-Fi, volume and hotspot
Wellness app and workout coach to help in maintaining better health.
ZenWatch 2 is available on Flipkart and will soon be available at ASUS Exclusive Stores as well. ZenWatch 2 is priced at INR 14,999 and INR 11,999 depending upon the model.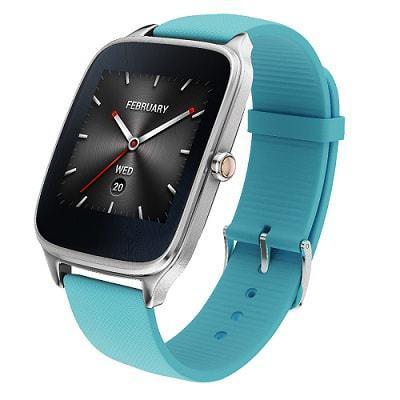 Key Specifications:
WI501Q (Sparrow)
Processor: Qualcomm® Snapdragon™ 400
Operating System: Android Wear
Memory: 512MB RAM
Storage: 4GB eMMC
Display: AMOLED 1.63-inch, 320 x 320, 278 ppi, 2-finger touch
Communication: Bluetooth® 4.1, Wi-Fi
Watch crystal: 2.5D curved Corning® Gorilla® Glass 3
Sensors: 6-Axis (A+G) with sensor-hub
Battery: 400mAh
Charging: Magnetic charging cable
Water Resistance: IP67
Color: Silver, Gunmetal,
Strap: 22mm Rubber, leather
Size: 49 x 41 mm
Weight: 60g
Price: Silver case - Rubber strap - Taupe colour model priced at 11,999 /Gunmetal cse - Leather strap - Navy Blue colour model priced at 14,999
Available at: Flipkart
W1502Q (Wren)
Processor: Qualcomm® Snapdragon™ 400
Operating System: Android Wear
Memory: 512MB RAM
Storage: 4GB eMMC
Display: AMOLED 1.45-inch, 280 x 280, 273 ppi, 2-finger touch
Communication: Bluetooth® 4.1, Wi-Fi
Watch Crystal: 2.5D curved Corning® Gorilla® Glass 3
Sensors: 6-Axis (A+G) with sensor-hub
Battery: 300mAh
Charging: Magnetic charging cable
Water Resistance: IP67
Color: Silver
Strap: 18mm, Leather
Size: 45 x 37 mm
Weight: 50g
Price: Silver case - Leather strap - Khaki colour model is priced at 14,999