Computex is an important scene for the Taiwanese company known as ASUS, as this is where they reveal their new line of laptops, smartphones, and tablets. Along with launching a generation of super-thin laptops at the event, they also discreetly made public three new tablets – The ZenPad 3S 8.0 and two new ZenPad 10 tablets: Z301MFL and Z301ML.
ASUS ZenPad 3S 8.0
The 8.0 has significantly improved upon its predecessor, last year's ZenPad 3S 10. Along with a 7.9 inch (2048×1536 pixels) display, the new 3S variant runs Android 7.0 Nougat OS and powered by a quad-core Snapdragon 625 processor while its older and larger cousin will be fixed on 6.0 Marshmallow. The tablet also features a 13 megapixel rear and 5-megapixel front camera. Like its precursor, the 8.0 will also have two options: a 3GB RAM and 32GB storage or 4GB RAM and 64GB storage.
ASUS Zenpad 10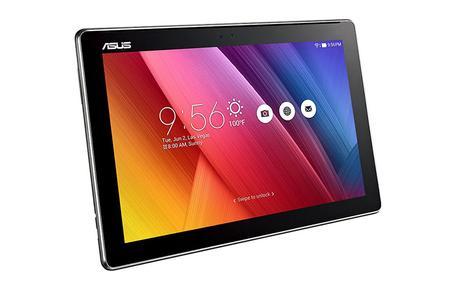 The two new models of the Zenpad 10, namely the Z301MFL and Z301ML, are essentially the same. They feature very similar specs and features and the only differences between the two are the chipset configuration and screen resolution. The Z301MFL is powered by a 1.4GHz MediaTek MT8735A quad-core processor and has a 10.1 inch, 1920×1200 pixel display, while the Z301ML is running a 1.3 GHz MediaTek MT8735W quad-core processor on a 10.1 inch, 1280×800 pixel display. This means the Z301ML is slightly slower than its twin.
Other than these key differences, most of the specifications are the same. Both have three different RAM and internal storage variants available: 2GB RAM with 16GB of internal storage, 3GB RAM with 32GB of internal storage, and 3GB RAM with 64GB of internal storage. Both of the devices also feature a rear (5 Megapixel) and front (2 Megapixel) camera and a 4,680mAh non-removable battery. It is also worthwhile to note that although the battery is the same for both devices, the Z301ML will get a backup of up to 13 hours while the Z301MFL will only get 10.
Connectivity options remain the same (3G/4G), as well as a standard 3.5mm audio jack and MicroSD card slot, and will utilize a USB (Type-C) port.
ASUS is well-known to have very affordable devices despite the high-end specs and features they possess. Although they have not released any details on pricing and availability (which will be announced soon), we can expect ASUS to stay reasonably priced for these new tablets.