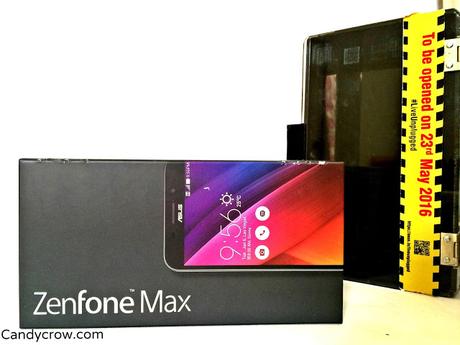 I am super excited to share my review on the newly launched Asus zenfone Max.  This phone claims to last longer without charging and being a power bank. Are the claims true? Read to know more.
Price:
Rs. 9,999
Display and Design: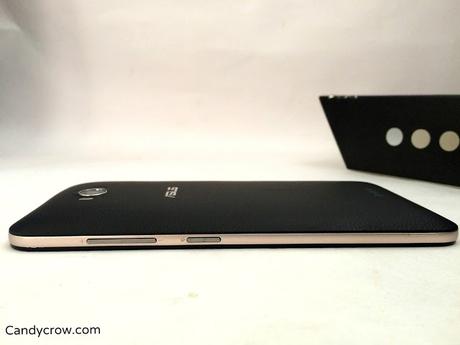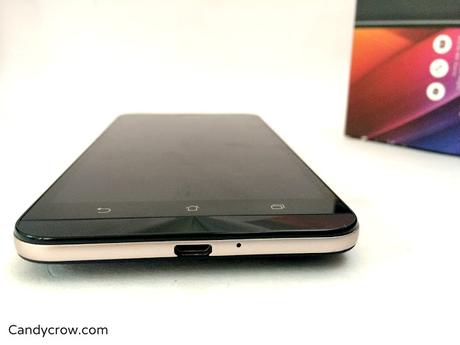 Zenfone max is visually similar to Asus zenfone 2 laser, It has volume control and power button on the right side on the phone. The thinnest edge measures only 5.2mm, and the metal like edges make it more durable.The rear cover of the phone is available in 3 different colours - black, orange and blue. The back cover is quite easy to remove, and it has a leather-like embossed finish which gives more grip for holding it and an extra oomph.(examine the photos carefully)
The front of the phone has a 5MP camera and an LED light to notify charging and missed calls. The lower end has three buttons - Back, Home and App, which are touch sensitive for easy navigation. The rear end sports a Speaker and a mighty 13MP camera . The audio jack is located on the top and power button on the bottom. The phone could be switched on to wake up and sleep mode by just tapping on it with one finger; this helps in checking out the missed calls and updates in a jiffy.
Screen: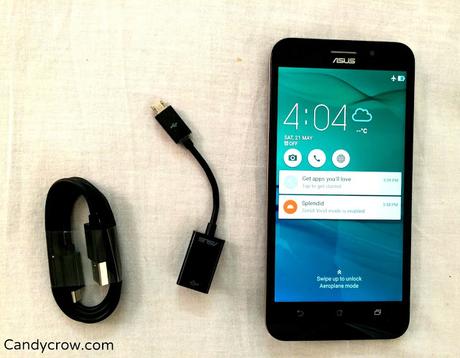 It features 5.5 inch HD display, full-screen lamination and improved clarity, brightness and touch responsiveness. The touch response of the phone is impressive, and the viewing angle is also good. It has a smart sensor which automatically locks the phone when raised to the ears. The Large screen makes browsing and using other apps a delightful task. If you are a person who works on the phone for a long time at a stretch, switch on to Blue light mode to avoid excessive strain on your eyes(wow).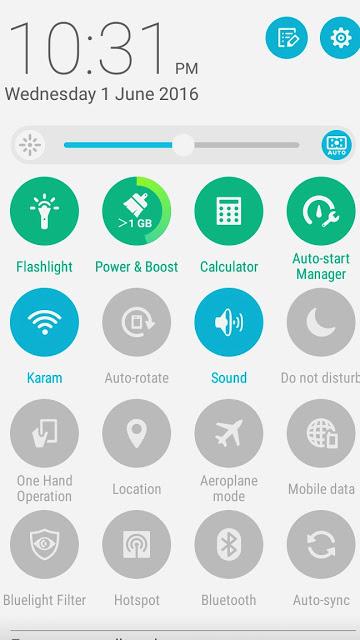 When you swipe down from the upper end of the phone, you find various shortcuts ( Flashlight, Calculator, wifi, DND, mobile data, blue light and more) which come in handy.
Battery and Specifications: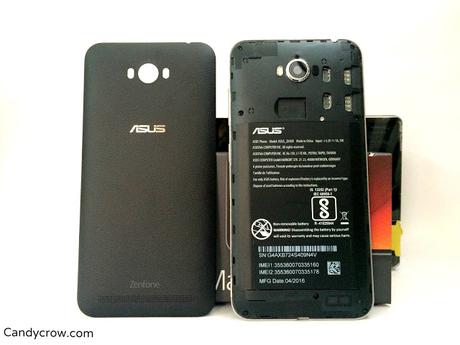 Like most members of the zenfone series, Max also has dual micro sim slot and supports 4G LTE technology. It works with Qualcomm Snapdragon 615 Octa-core processor with a 2 GB RAM. It has a storage of 32GB, and it can also be expanded up to 64GB with micro SD card. It runs Android M OS and the phone can be easily customised with different themes and icons.
Now we move on to the much highlighted feature of this phone "
Battery Life
"  Zenfone Max comes with a powerful 5000mAh battery which makes the phone last longer without charging cycles. Unlike zenfone laser, the battery cannot be replaced. It claims to have 914 hours of standby time and nearly 37 hours of  3G talk time.
The battery lasted for almost 2 Days when I used it as 4G hotspot for my other mobile phone and laptop; this is a herculean task which most phones easily give up in a short duration. It easily lasts for 3 Days when it is used without wifi. The power saver mode helps in extending the battery life to the max. Zenfone Max comes along with OTG cable which helps in turning the phone into a charger to power up other gadgets. This means you can use this phone as a "
POWER BANK
" to charge other phones. The only downside is, as it is a massive power battery it takes about 5-6 hours to get charged fully.
Camera:
I have been using my phone to take photos for my blog. Hence, it is vital for me to have a phone is good camera quality. Zenfone Max has 13MP rear camera and 5MP front camera with beautification mode for flawless selfies.
The camera is loaded with various modes, such as Manual, HDR, Miniature, Super resolution, GIF image and more. Normal, fast and slow motion videos can be easily captured with this camera. The picture quality is very good in indoor as well as outdoor. Keep a steady hand to avoid a blurry image.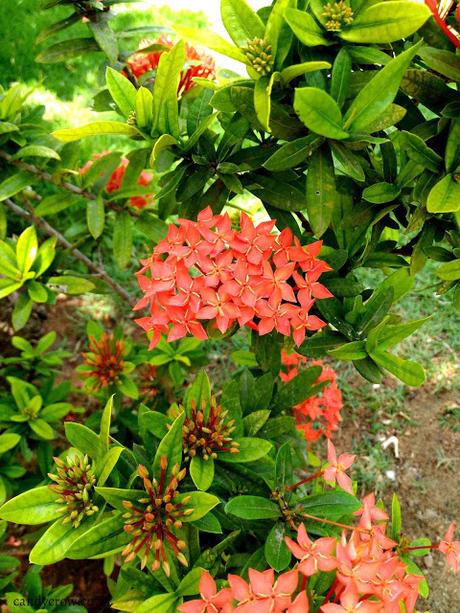 Outdoor Photo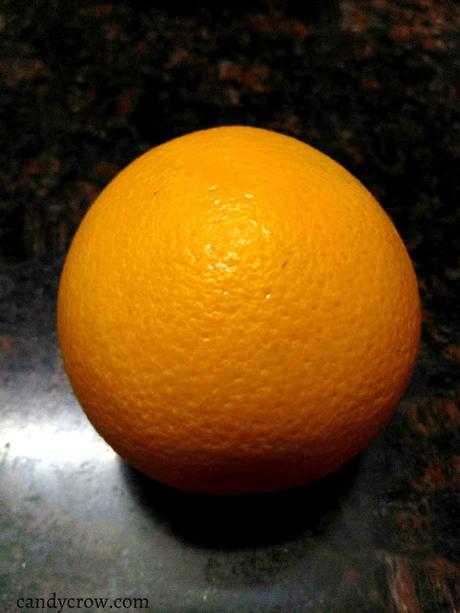 Indoor Night Photo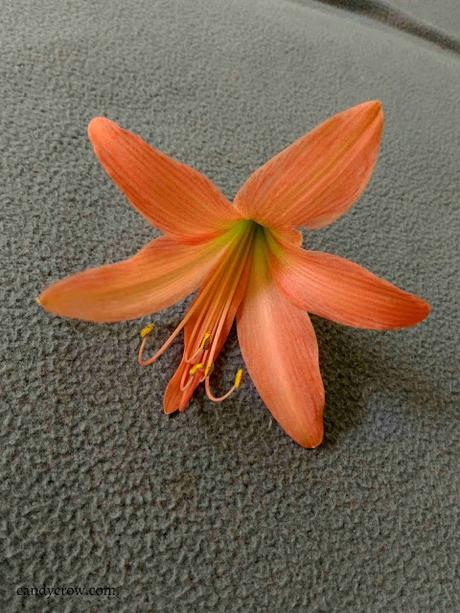 Indoor Photo with Natural Light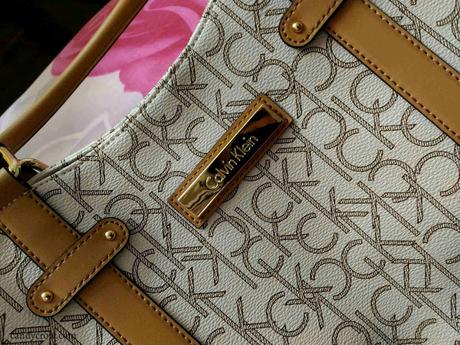 Indoor Photo with Tube Light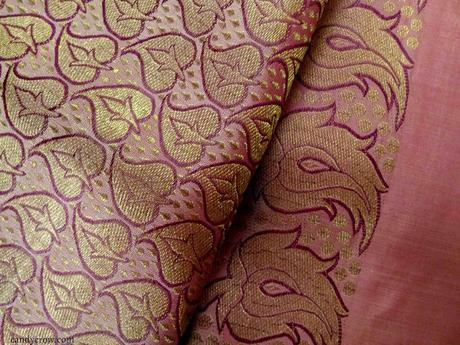 Zenfone Max is a phone which requires lesser charging cycles, it will come in handy for people who are on the go. It easily lasts for 2 days with heavy usage. zenfone max lets you enjoy endless browsing, gaming and talking with less frequent charging. If you are a person who handles most of his/her professional work over the phone, this is a must have . The best part is its affordability. In my opinion the most impressive feature is the "POWER BANK". What is yours?