Earlier today at Microsoft's Xbox One E3 event, we got a glimpse of four-player co-op in Ubisoft's Assassin's Creed: Unity. An extended trailer showing in-game footage was released.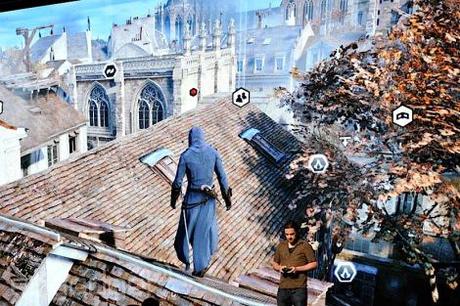 Gameplay for Unity focuses on assassin Arno Dorian and looks to feature more of the same stealth and murder mechanic we've seen in previous installments of the franchise. This time, though, all that cloak and dagger action takes place during the French Revolution. Not the best of events for an AC game  but it'll serve.
Alex Amancio, Creative Director for the title, said that his team "redesigned the building blocks of Assassin's Creed" for Unity to let players "carve [their] own unique path through the game."
AC:U is unleashed on October 28th.
N.