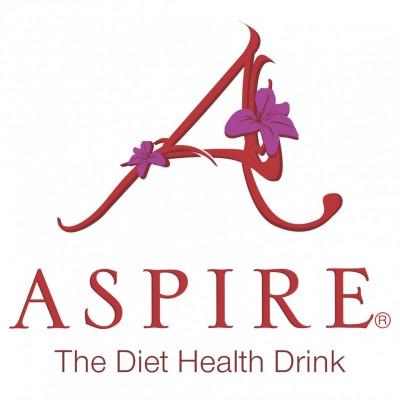 Recently health drink brand Aspire invited me to rethink what I drink, by managing my sugar levels down and opting for their healthier soft drink option with zero sugar, zero calories and zero compromise on flavour!  I was sent one of each of their flavours to try.  One of the things I like about blogging is the opportunity to try out new things and then tell you about them.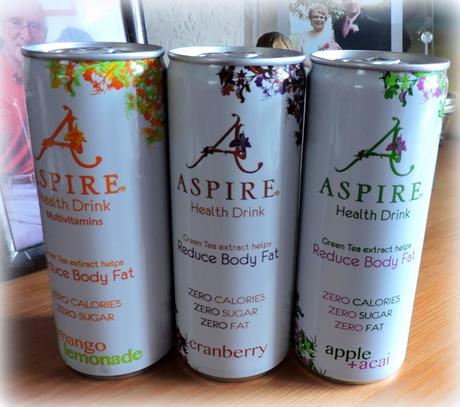 The three flavours are Mango Lemonade, Cranberry and Apple & Acai.
Aspire continues to experience rising popularity in the Healthy Energy drinks sector with its Zero Sugar and Zero Calories premium green tea infused health drinks range. With  the recent heightened awareness and concern regarding the amount of sugar intake in people's diet, in particular from soft drinks, there's never been a better time to Rethink Your Drink!
In a press release published earlier this month, the British Soft Drinks Association welcomes as a 'positive step forward' the government's NDNS data, which reveals an 8% reduction in sugar intake from soft drinks. However, with the association's Director General accepting there is still 'much more to do to combat the sugar issue', a further initiative aims to achieve 20% calorie reduction in soft drinks by 2020. But while this may be welcome news, Aspire is already inspiring consumers looking for a sugar-free, calorie-free and fat-free soft drink alternative that delivers natural health and energy- giving properties without compromising on taste.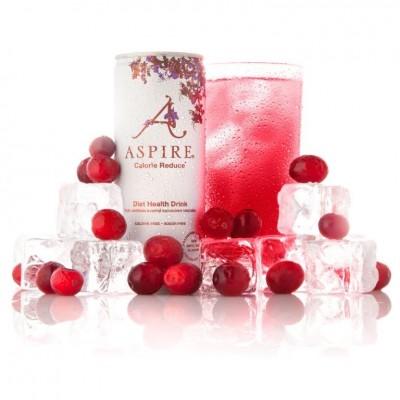 Aspire features a unique combination of good-for-you active ingredients that naturally stimulate the metabolism, help reduce body fat and lower LDL (bad) cholesterol levels. Active ingredients include premium green tea extract (rich in EGCG) Ginger root extract and Guarani Seed Extract fortified with a blend of highly beneficial multivitamins including Vitamin C, B6 and B12. Lightly sparkling Aspire also delivers a delicious new taste sensation with Apple + Acai, Cranberry and new Mango Lemonade flavours to choose from.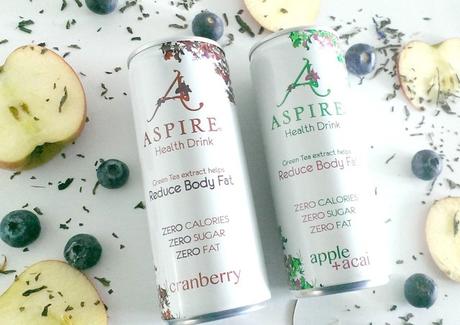 Aspire enhances a healthy, balanced and varied diet and is especially beneficial for active lifestyles including pre and post workout, running and other sports activities. It's also perfect for those simply looking for a healthy drink that boosts energy levels during a busy day, or seeking a healthier alternative to sugary soft drinks.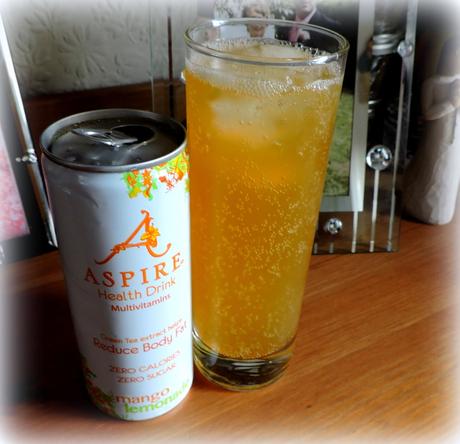 What I liked about them:   I found them to be very nicely flavoured.   I really liked the Mango and Lemonade one.  They were nicely fizzy and tasted wonderful served cold from the refrigerator and over ice.
They make a claim to burn off over 200 calories within 3 hours.  I cannot make a comment on that as I don't know if it actually does that, but I am assuming that is correct according to the study done at Leeds University:
Scientists at Leeds Metropolitan University found that when caffeine and green tea were combined with amino acid and ginger, there was a 'thermogenic effect', whereby the body generates more heat to digest food and temporarily stimulates metabolism.
If this is true it could be a real boon to people seeking to lose weight.
What I didn't like about them:  They have a high caffiene content, coming in at 32mg per 100ml.  I try to avoid caffienated drinks wherever possible and unfortunately I didn't realize how high a content they had until after I had consumed a whole can and then started reading the label.   To be honest I was a bit miffed at myself about that.  I should have read the label first.  I would have only had a tiny taste rather than the whole can.  They are also a bit pricey.   £1.45 at Tesco for a 250ml can, 92p at Holland and Barrett , and at around £33 for a case of 24 from Amazon.uk.
If you are looking for a tasty alternative to a high sugar fizzy drink, these fit the bill perfectly.  If you are trying to stay away from caffiene I don't recommend.
Aspire Drinks are available at Tesco's, Holland & Barrett and Amazon.
 Note - I was sent this product free of charge for review, but was not required to write a positive review.  Any opinions are my own.