A gripping and compassionate family drama set between neighbours in suburban New York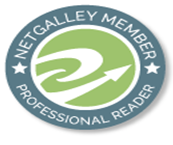 Gillam, upstate New York: a town of ordinary, big-lawned suburban houses. The Gleeson's have recently moved there and soon welcome the Stanhope's as their new neighbours. Lonely Lena Gleeson wants a friend but Anne Stanhope - cold, elegant, unstable - wants to be left alone.
It's left to their children - Lena's youngest, Kate, and Anne's only child, Peter - to find their way to one another. To form a friendship whose resilience and love will be almost broken by the fault line dividing both families, and by the terrible tragedy that will engulf them all. A tragedy whose true origins only become clear many years later . . .
A story of love and redemption, faith and forgiveness, Ask Again, Yes reveals the way childhood memories change when viewed from the distance of adulthood - villains lose their menace, and those who appeared innocent seem less so. It's a story of how, if we're lucky, the violence lurking beneath everyday life can be vanquished by the power of love.
***
[FRANCIS GLEESON, TALL AND thin in his powder blue policeman's uniform, stepped out of the sun and into the shadow of the stocky stone building that was the station house of the Forty-First Precinct]
***
(@MichaelJBooks, 8 August 2019, 400 pages, ebook, ARC from @MichaelJBooks via # NetGalley and voluntarily reviewed)
***
***
I really enjoy family dramas and saga's so I had high hopes for this book. It mostly lived up to my expectations. The characters are well written and fleshed out they feel like family or close friends. I found it strange that each character is created with love and sensitivity. This is unusual and I found it odd at first. I'm so used to reading books where there is at least one horrible character. Ask Again, Yes is the opposite. It reminds me a lot of Celeste Ng's Little Fires Everywhere. The book takes an unexpected, violent turn midway which shocked me a little and has consequences for the rest of the book. The book is quite slow to start but well worth sticking with. I just loved the way the author shone a light on families. I also loved the way the tragedy that splits the friendship between the two families is constantly re-examined and reassessed by the characters as they try and make sense of what's happened. The book is much darker than I expected and there's a sense from page one that something unpleasant lurks just beneath the surface.