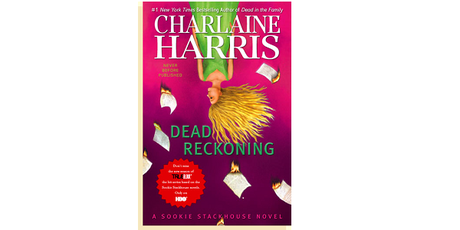 Today, TBFS posted a notice on Twitter and Facebook asking all of you fellow Truebies one question you would ask Charlaine Harris, aka the woman who created the characters and the world that True Blood creator Alan Ball based the show on.
We really would like to know what one question you'd ask Charlaine Harris. If you tell us, you could win a copy of Dead Reckoning! This is a second lightning contest we decided to do today in addition to our season 4 contest.
But here's the catch. We will only accept answers posted on our Facebook Page, True Blood Fan Source or our twitter account @tbfansource! We will pick the best question on Saturday and notify the winner via facebook or twitter depending on which service was used.
So put your thinking caps on and do it fast because the deadline is Friday 5/20 at 11:59PM PST! This contest is open to all Truebies around the world.
Good Luck! And make sure to follow us on facebook and/or twitter too!
Image Credit: Penguin Group