Watch our MESS to YES Home Makeover!
I was asked by a reader the other day how long the drapes she was purchasing for her son's bedroom should be. She wanted to know if they should be to the floor or just to the bottom of the window molding. I realized this is a question I get asked a lot so I thought I would share some general rules of thumb about how to decide what is right for you.
I have used both lengths in the many kid's rooms I have designed and there were times that I felt short window treatments were the right choice. In this room we built a custom corner headboard to add some privacy and perceived protection in a shared bedroom. Long drapes could not have worked in this situation because the bed would have interfered with the function.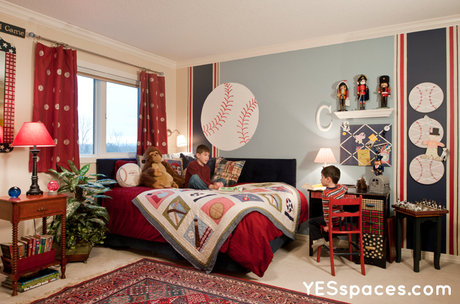 Another reason for shorter drapes is in active spaces like this basketball bedroom. When there is going to be running or playing you do not want drapes to create a tripping hazard.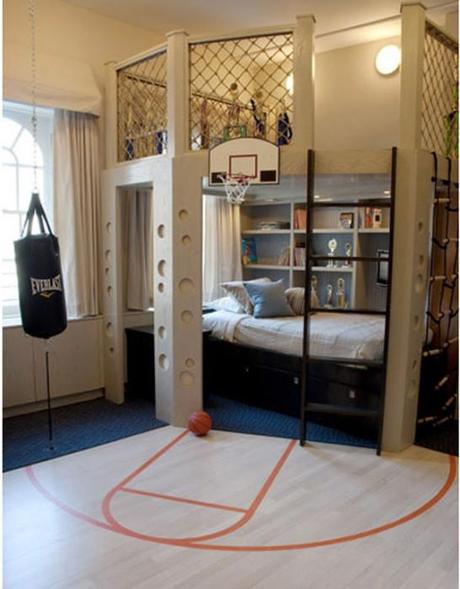 Additionally, sometimes the shorter length is the right call for the decor of the space. Long drapes are a bit more formal and would not look right at all in this great cabin bedroom. I generally specify that shorter drapes are hung at least 2″ – 4″ above the top window molding. In many cases it is best to go even higher because the short length already breaks up your wall. And make sure they fall 2″ below the bottom molding if room darkening is a concern. You want the fabric to touch the molding all the way around the window with some extra fabric to keep light out.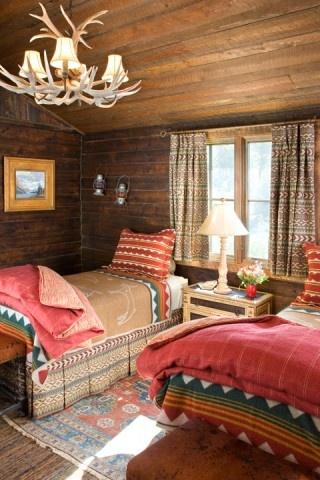 Believe it or not cafe curtains are still being used in certain circumstances. In the case of the room below they used a combination of roman shades (they work well with the beds directly beneath the windows) and cafe curtains in the window with the arched top where a shade would not work unless you used an expensive custom contoured option. The problem with these window treatments is there is no light control at all, so choose them carefully and really think about whether you need to keep sun out at certain times of day or if people using the room might want it darkened for sleeping.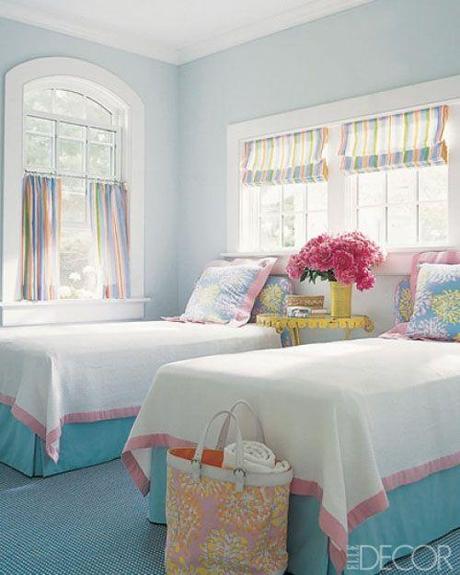 Fabric blinds have become a popular choice in the case of windows above radiators, desks or beds, or for angled walls or oddly shaped window wells like the ones in the room below from Tommy Hilfiger featured in Harper's Bazaar.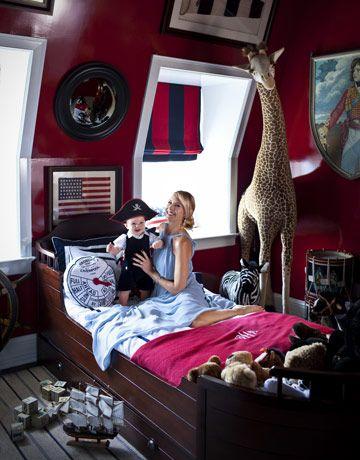 Blinds can make a great visual statement, like these strong horizontal lines breaking up the tall vertical wall and contrasting with the vertical stripes on the bed and bedskirt.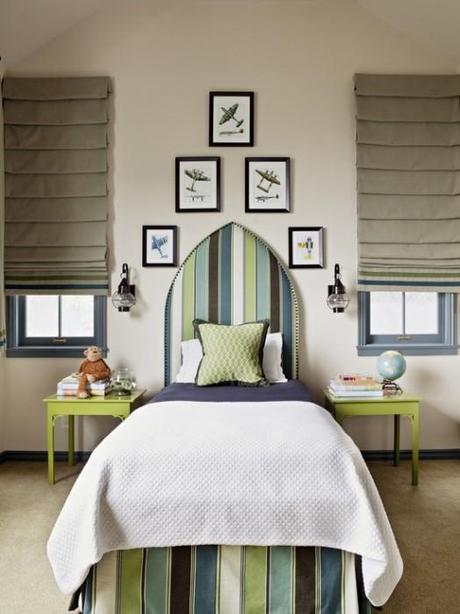 I have clients who believe short drapes or blinds are the most masculine choice and to the floor options are only for girls rooms. But I disagree. I think long windows make the room easier to transition as children grow older. I often used denim, corduroy, or other more masculine fabrics for long drapes in boys and teen's rooms, but I even used them in the nursery below for a new baby boy. The denim worked on the dark blue accent wall and will grow with the child when the sweet tree decals go down and the trophy shelves go up.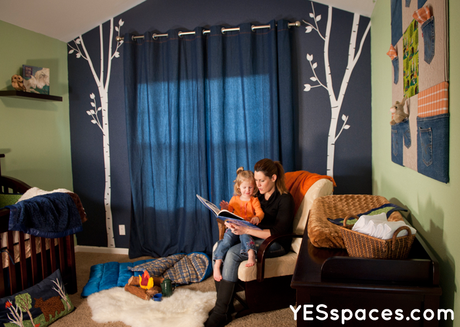 Color blocking floor length drapes is another great option for a boys room. The industrial furnishings in this boys room are softened by the drapes  and certainly do not appear feminine.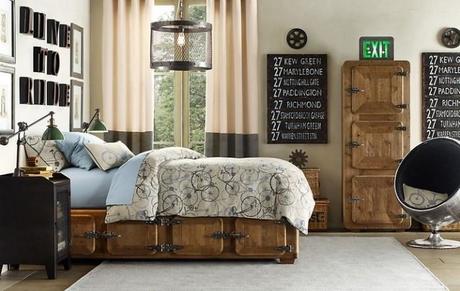 Although, of course, I do think floor length drapes are beautiful in girl's rooms in a bold accent color…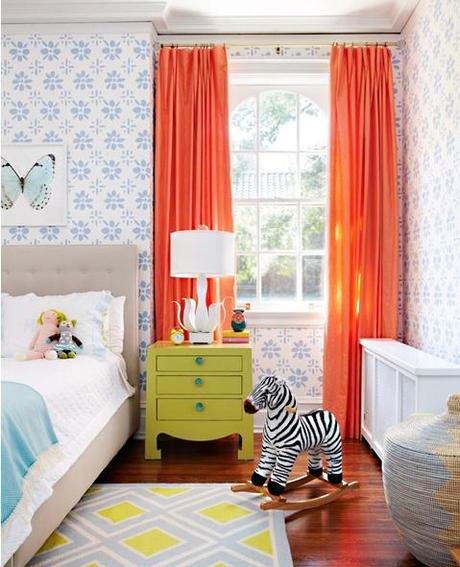 or a fun pattern!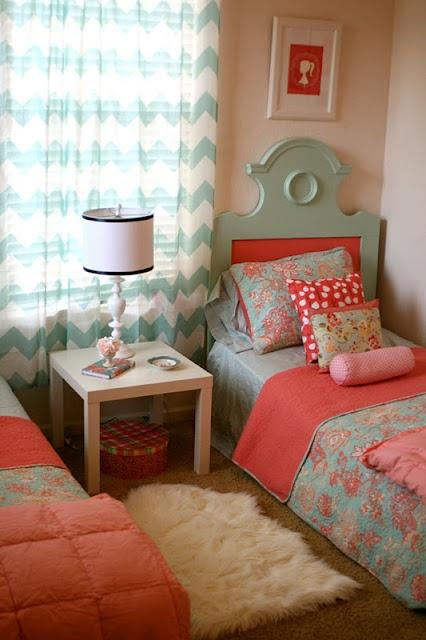 When choosing drape lengths think about
The light control you will need – do you want to be able to darken the room for sleeping?
Obstacles you need to consider that might hinder the function of your drapes – is there a radiator or a piece of furniture placed under the window?
How your room is going to be used – will there be a lot of activity?
What style best matches the rest of your house or the statement you are trying to make in this room?
If you are investing in drapes you want to make sure you make a choice that will last.
(All of the photos in this post are from my Pinterest boards or our YES Spaces portfolio – we are building our Houzz portfolio this week I'll be sure to link here when it is up!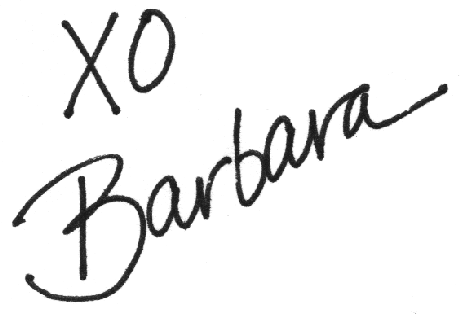 If you want to be sure you are making smart design decisions, contact YES Spaces today! I would love to talk to you about your family and your space!
Visit our YES Spaces DIY channel to see videos of other family friendly projects!
Connect with us on Facebook for the "How To" behind some of today's most popular design ideas!
View our Pinterest Boards for my curated design inspiration!