Asia Cup 2016 India will play against Sri Lanka today IndiavSriLanka
Asia Cup 2016 IndiavSriLanka India's chances are brighter against Sri Lanka
India will be playing against Sri Lanka at Dhaka today in Asia Cup 2016. This is the 7th match of the series. India has already made their presence felt by winning both matches played so far. The India squad includes Captain and wicket-keeper Mahendra Singh Dhoni, J J Bumrah, Shikhar Dhawan, Harbhajan Singh, Ravindra Jadeja, Virat Kohli, Ravichandran Ashwin, B Kumar, Ashish Nehra, H H Pandya, Ajinkya Rahane, Yuvraj Singh, Rohit Sharma, P Negi and Suresh Raina. India won their first match played against the host Bangladesh by 45 runs. Rohit Sharma was the hero of the match by making 83 runs in 55 balls. No other batsmen could prove their mettle from the Indian side. Ashish Nehra bowled brilliantly taking 3 wickets by giving just 23 runs in his full quota of 4 overs.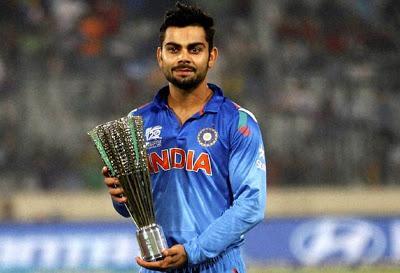 Photo credit: himanisdas via Visualhunt.com / CC BY-SA
In the second match, India won against Pakistan in a low scoring match. Pakistan was bowled out at 83. It was Pandya who took 3 wickets and Jadeja took 2. Virat Kohli sparked with 49 runs and his lbw decision was marked as doubtful. If empire had not given this wrong decision India would have won by the larger number of wickets. Sri Lanka is in dicey position by winning one match (against UAE) and losing another against Bangladesh. Pakistan is in the same condition. They won their first match against UAE but lost against India. Bangladesh is in a strong position by winning both their matches so far played against UAE and Sri Lanka respectively. Will India be meeting host Bangladesh in the finals of Asia Cup 2016? Or we see a big shuffling in the coming matches?
If Indian team wins against Sri Lanka today they will be in finals. Most probably Lasith Malinga being injured will not be able to play this match. Dhoni might also not play the match being out of form and suffering from leg sprain. Rohit Sharma's chances are also bleak. India will bank on Rahane, Kohli, Dhawan and Yuvraj. If Dhawan also is not able to be the part of playing 11 then Yuvraj will have to play big. He has to get his confidence back by hitting a big score in this match of Asia Cup 2016.
'