Ashley Holzmann is an army officer by profession.
Ashley Holzmann is the author of The Law of Nature.
Ashley Holzmann is a multifaceted personality, planning to do his masters in psychology.
We are meeting an army officer and a passionate psychological horror genre author Ashley Holzmann aka Ashley Franz Holzmann. He is a multifaceted author. Ashley is planning to do his masters in psychology. Being an army officer, he has learned to perform all tasks on his own and that is what has made him a multifaceted personality. He loves writing comedy, horror, action and sci-fi. He has a children's book in the works and a poetry book he is editing. He wanted to become an artist. He really wanted to draw comics or be a character designer of some sort of video games. He worked pretty hard in high school to teach himself how to draw. But then he was pulled towards the desire to serve. He is a full-time army officer and he writes in his free time. He designs his own covers and he has drawn and designed tattoos for his friends and himself. He does all this to scratch his artistic itch.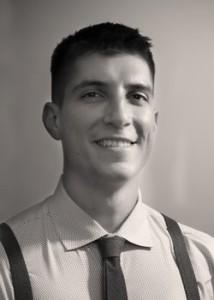 Welcome, Ashley Holzmann. Great to see your book The Law of Nature is doing pretty well.
Your real name and pen name?
Ashley Franz Holzmann. I thought about using a pen name and dropping my first name, but it was just too much of a pain. It can get a little confusing, using Ashley as my pen name, because I'm a man and Ashley is commonly a woman's name in the US, but my name is my name. 
Please share some of the best memories of your childhood
Traveling. My parents were in the Air Force and I was raised overseas. It was an amazing childhood. We once went snorkeling in the Red Sea. It was beautiful and untouched. 
The Arabian population doesn't go to the beach often and many of them can't swim. So the coral reef I snorkeled in there was the most beautiful I've ever seen. There was a moment when one of my friends and I were suddenly surrounded by hundreds of fish in a cylinder of reflected light. I now know that those were barracuda and they surround animals like that when they are hunting. We could have been really hurt or even killed. I don't think of the dark aspect of nature, I like to remember that moment for its beauty.
What career did you plan during your education days

?
I used to want to be an artist. I really wanted to draw comics or be a character designer of some sort for video games. I worked really hard in high school to teach myself how to draw. I am certain I could have taken that path and still led a fulfilling life, but I was also pulled toward the desire to serve.
I applied to West Point and was eventually accepted. Now I'm an Army Officer and I write in my free time. I design my own covers and I've drawn and designed tattoos for my friends and myself, so I get to scratch my artistic itch. 
Sometimes I wonder how much my drawing style would have improved from a formal education in the arts, but I'm happy with the path I have taken.
What languages you can speak and write?
The Army sent me to a school to learn Korean. It was an awesome experience. I'm really into the culture of Korea and I was stationed there earlier in my career before I knew the language.
Now I'm learning Spanish, which is exciting because my mother is half Mexican and half Spaniard. So I feel like I'm reconnecting with my heritage.
What is your biggest source of inspiration in life?
My family. I love my wife and kids. I couldn't ask for more.
What hurts you most in this world?
I find myself truly disappointed in people's desire to be ignorant. It idealistic, but if more people traveled, they would be more accepting of each other. We're so afraid of each other.
What is the biggest challenge you have faced? How did you overcome it?
Hm. Good question. I've experienced a lot in the Army. I don't think I could pick just one experience and it may be too difficult to explain some of the hardships. I've found that all of my most challenging experiences have contributed to my growth. Which I care very much about.
What is your favorite genre and why?
I don't have one. I love all forms of media and genre. I'm sure that will make my writing career difficult. I love writing comedy and horror and action and sci-fi. I have a children's book in the works and a poetry book I'm editing. 
I can't compare myself to him, but I truly admire Voltaire. His ability to write serious political pieces and then turn around and write a sarcastic tongue in cheek essay is something I really appreciate. I don't want to put myself in a box.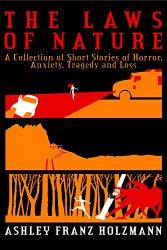 Which of your work has been published so far? Would you like to share a synopsis of your work?
I've written an anthology of horror stories I titled The Laws of Nature. It's a book that includes a lot of the emotions I feel when I think of the horror genre. It's not just full of terror and jump scares. It's more psychological.
How do you plan, schedule and monitor your writing commitments?
Chaos. I work in chaos. I'm a horrible example.
What are your future plans?
I'm working on my Spanish fluency and I just took the GRE so I can earn a master's degree in either psychology or sociology. My undergrad was in sociology and I find people truly fascinating.
Is a high level of imagination important to have for an Author?
Absolutely. Build the world and pull people into it. Being honest is really important to me. Sometimes I'm afraid of being too honest with the person I am. The more a creative person can open up, the more fascinating their work appears to become.
Your dream destination on Earth?
Antarctica. My wife and I want to go there in the next few years for a vacation. It will be my last continent to visit.
Favorite time of the day?
Evening. The world feels more empty. Everyone sleeps.
What is the last book you finished reading? What is the current book you are reading?
American Soldiers in Iraq. It's written by one of my mentors from West Point and it's a sociological cross section of American troops. There's a lot of honesty there. Dr. Ender truly cares about the troops and it shows through his writing.
Your favorite book and why?
I don't think I have one. I can say I'm excited for my kids to get old enough for me to read some of the stories I read growing up. The Little Prince, The Lord of the Rings, The Wizard of Oz. All of those will be lots of fun.
Your favorite movie and why?
Gattaca. I find it inspiring and it reminds me of my life. I have achieved a lot of things that people never thought I could. Nothing is impossible. Stop listening to the people who use that word.
Your favorite celebrity and why?
Celebrity is a problem all cultures need to escape.
Your favorite food?
I don't have one. I go in waves and like to try different food from different cultures. I'm huge on diet and I'm one of those guys who eats every two hours or so when the sun is up. I try to eat healthily.
If you put donuts, pizza, or Taco Bell in front of me, it will disappear.
Your favorite sports?
Army Football. Beat Navy!
What is the force that drives you?
A desire to self-improve. I am a very flawed person, as we all are. I want to get better, I want to learn for the rest of my life. I sometimes feel a feeling of loss to know that I won't live long enough to read all of the books I would love to read, or watch all of the films.
What comes to your mind when you think of India?
A beautiful country with a rich history. There's a reason it's one of the largest economies. There is so much potential there. I hope that the conditions for the lower class continue to improve. I would love to visit and take a real trip there, not just go to the touristy stops.
First thing you do in the morning after waking up?
Drink water and eat. Usually an apple.
The last thing to do before sleep?
Run through my social media for my personal and author accounts. I like to stay connected.
If one fine morning you wake up and find your sex changed to the opposite, what will be your first reaction?
Sounds like another adventure.
The last line of your autobiography would be…
I accomplished everything I wanted to. I was happy.
That was a fabulous interview with Ashley Holzmann and you can read his peppy answers to all the qeustions above. Wish you all the luck for your book The Law of Nature and all the forthcoming ventures.
This blog post is inspired by the blogging marathon hosted on IndiBlogger for the launch of the #Fantastico Zica from Tata Motors. You can  apply for a test drive of the hatchback Zica today.