There was a lot of Asheville comedy news this week.

The Carolina Sketchfest "2013 Cackalacka Edition" will take place March 23 at the Asheville Community Theatre. The fest will feature four sketch comedy groups performing a set of their best of/fan favorite sketches. Asheville's two most popular sketch groups (Feral Chihuahuas, LYLAS) are sharing the stage with two groups from Greensboro who are making their Asheville debut. Tickets are $15 and $10 for students which can be purchased here.
The Grey Eagle will play host to stand up comedian and Twitter star Rob Delaney on August 9. Tickets are $16 and can be purchased here. Delaney is famously crude on Twitter and I for one am looking forward to his Asheville debut.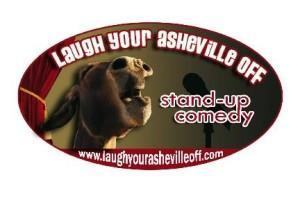 Finally, the dates for Asheville's annual stand up comedy festival Laugh Your Asheville Off 2013 has been announced. This years event will be the seventh festival and be held on the dates of  August 13th-17th 2013. The festival will be asking for comic submissions soon.
For more Asheville comedy or stand up comedy, check out our Asheville Comedy calendar.