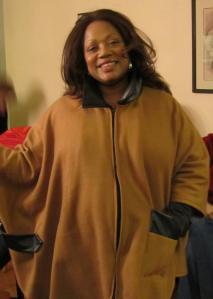 Jay Watts, ASG Chicago Chapter Membership Chair
ASG Chicago welcomes Jay Watts as the new Membership Chair to the Chapter Advisory Board (CAB). Chicago is the 7th largest ASG chapter with more than 400 members, making Membership Chair a very busy position.
What does a Membership Chair do? This position is responsible for maintaining a record of members for the chapter, including new, returning, lapsed, transfered, and dropped members.  She also welcomes new members via email and supports the chapter in recruiting new members and provides information to Neighborhood Group Leaders.
Jay has an extensive background volunteering with the Cradle Adoption Agency and Hope House of Chicago. She explained that she belives strongly in giving back to the organizations and communities she supports, "Since joining ASG, I have continually benefited from ASG's newsletters, chapter meetings, outings and educational workshops. I look forward to giving back through ASG."