Thanks to all who have ordered sunflower magnets so far. I'm happy to report that I'm all caught up on shipments so if you've ordered magnets, you'll get them soon! These magnets are way better quality than any I've had made before, and they're really beautiful. My son loves sticking them on our fridge! I'm glad I decided to have them made.
Now, my new gigantic painting! This one is very uplifting and inspiring.
Ascension
40″ x 50″, Oil on Canvas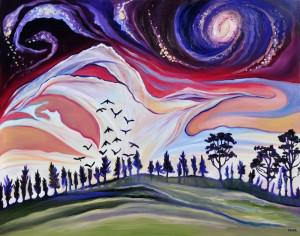 This painting shows a glowing light rising from the horizon, behind the silhouettes of trees.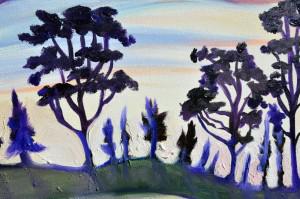 The trees point upwards into the sky like a row of living arrows.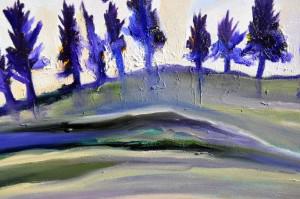 The glowing light rises up into billowing clouds in the shape of wings spread in flight.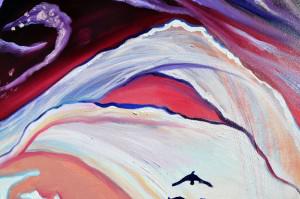 Deep crimson and orange colors fill the sky behind the clouds. As you look higher into the heavens, the sky becomes dark and inky.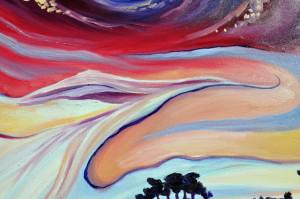 The highlight of the sky is a distant galaxy glowing bright.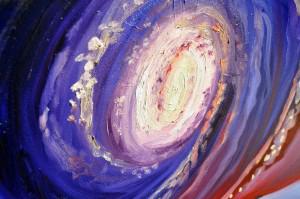 Spinning away from this galaxy are clusters of young stars strewn across space like jewels.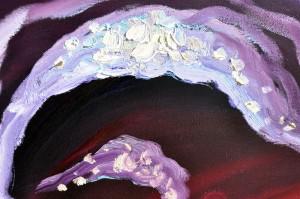 The flock of birds flying up into the center of the painting is symbolic of the whole feeling I wanted to capture: the joyous, boundless feeling of ascension. Rising from Earth (or whatever strange planet this may be) into the heavens.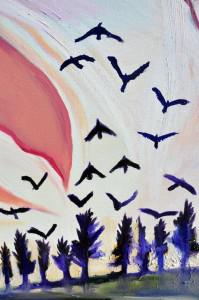 Here are a couple examples of how this painting might look when displayed in a home setting: