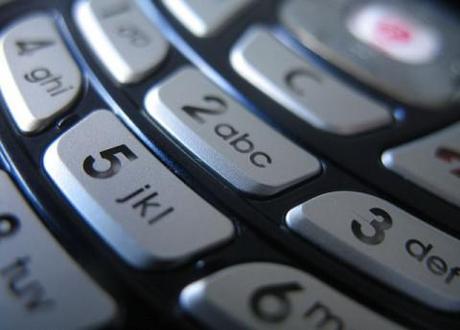 Phone technology: Innovations galore. Photo credit: JonJon2k8
Would you buy a mobile phone with a 41-megapixel camera? How about a mobile with a built-in projector? Or a phone you can use to pay for purchases in a shop? These are just some of the smartphone innovations showcased at the annual Mobile World Congress in Barcelona, where the major phone companies unveil their latest gadgets.
According to Stuart Miles at CNN, this year will see big launches from all the top manufacturers apart from Apple. Here are the top five innovations so far.
Camera technology. Nokia has been hogging the headlines with the launch of the 808 PureView phone, thanks to the device's 41-megapixel camera. "While more megapixels don't always automatically lead to better photos, they do mean data-rich photos that can be more easily zoomed and edited," wrote Chelsea Stark at Mashable. Stark pointed out that the external storage will be key, as the resulting pictures will be rather large to store on a phone. However, according to the BBC, the main problem critics have seized upon is that the PureView will use Nokia's Symbian operating system rather than Mirosoft's Windows Phone software: "Symbian, which first appeared on Nokia phones in the 90s, is widely regarded as inferior to the app and social media-driven Windows Phone system." The Symbian side of things also gave TechRadar pause for thought in an otherwise positive review of the phone: ""e're more looking forward to seeing similar things on Windows Phones rather than lauding this as the ultimate cameraphone just yet."
Contactless technology. "To me, the most exciting thing is the way contactless technology is becoming reality," said Gareth Beavis at CNN. Beavis wasn't just entranced by the possibility of using phones to pay in shops by tapping a hotspot: "It's beyond the cash that gets me excited: touching phones together to exchange business cards will soon be a regular occurrence, or connecting to Wi-Fi routers or Bluetooth speakers with a simple tap of the phone."
Facebook: More mobile. "Facebook would have been a mobile application if the technology had been available when Mark Zuckerberg was building it in his dorm room," said the company's chief technology officer in a keynote speech at the congress, reported Matt Warman for The Telegraph. According to Warman, Facebook has big plans for mobile expansion, including a "Ringmark" system to "make mobile web standards more uniform" and "a common platform for mobile payments across countries".
Apps galore. The first day of the Mobile World Congress has seen some major app launches, including Nokia's Traffic service for Windows phones, wrote James Thornton at OnSoftware. Thornton also highlighted Skype's Beta app for Windows Phone 7 devices, Photoshop Touch for the iPad and Opera Mini Next, "a Java-based mobile browser designed to make it much quicker to browse the web on a feature phone".
New devices to watch. Writing for The Christian Science Monitor, Megan Riesz flagged up three major android phone launches from Samsung, HTC and Sony. The HTC One X is "the Incredible Hulk of Mobile World Congress so far", said Riesz, with a 4.7-inch screen, while the Samsung Galaxy Beam "serves as a mini-projector, displaying  anything on its screen in 640 by 360-pixel resolution". By contrast, the Sony Xperia U is "one of the latest smart phones that's aiming for an audience unwilling to shell out a ton of cash", wrote Riesz, but does boast "surround sound and wireless streaming to speakers".