February 4, 2020 · 7:42 PM
Massachusetts-based artist Michele Poirier Mozzone will be showing "Fractured Light," a series of oil and pastel paintings of figures under water, at Paul Dietrich Gallery at CambridgeSeven in Cambridge, Massachusetts, March 2, 2020 - May 29, 2020.
Poirier-Mozzone's underwater artworks were inspired by watching her daughter swim in a pool. She was intrigued by the beautiful quality of the light and distortion of the figure. According to an article in Cape Cod Life, Poirier-Mozzone shoots underwater with a GoPro camera to capture inspiration images. She infuses her underwater paintings with color, rather than retaining the predominantly blue tones of the original situtions.
The Taunton-born artist, who attended Emmanuel College in Boston, spends summers in Falmouth and teaches at Rhode Island School of Design's Continuing Education Program and the Providence Art Club.
Exhibition: March 2, 2020 - May 29, 2020
Artist Reception + Talk: March 19, 2020, 5:30-7:30 pm
Location: Paul Dietrich Gallery at CambridgeSeven
1050 Massachusetts Ave # 51, Cambridge, Mass.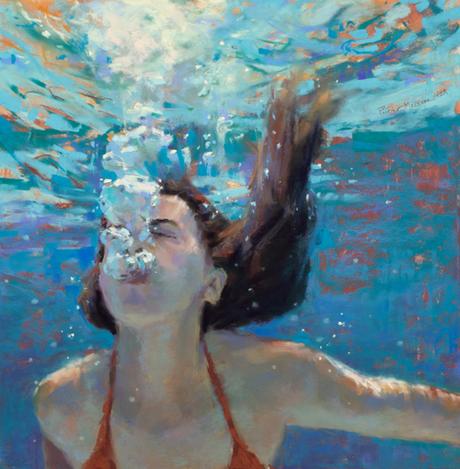 Rush, 2020, pastel, 12×12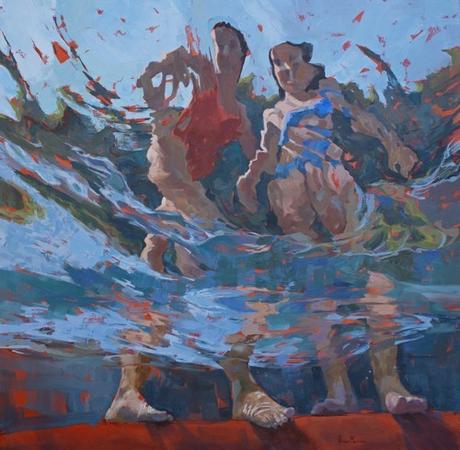 Sidekicks, 2019, oil on canvas, 36×36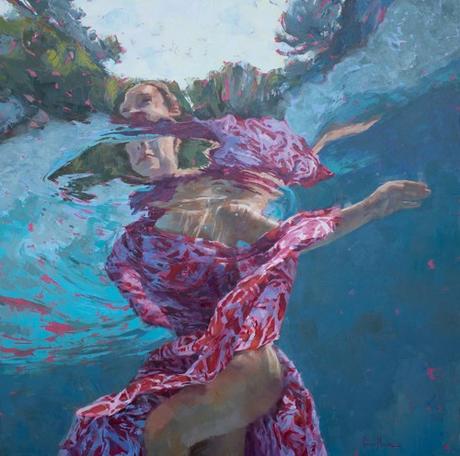 Gypsy, 2019, oil on canvas, 36×36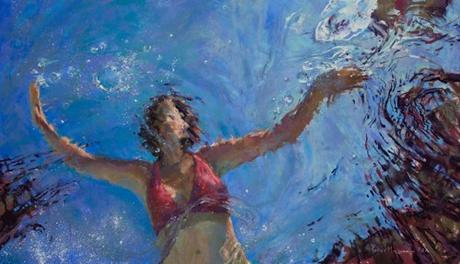 Opus, 2019, pastel, 14×24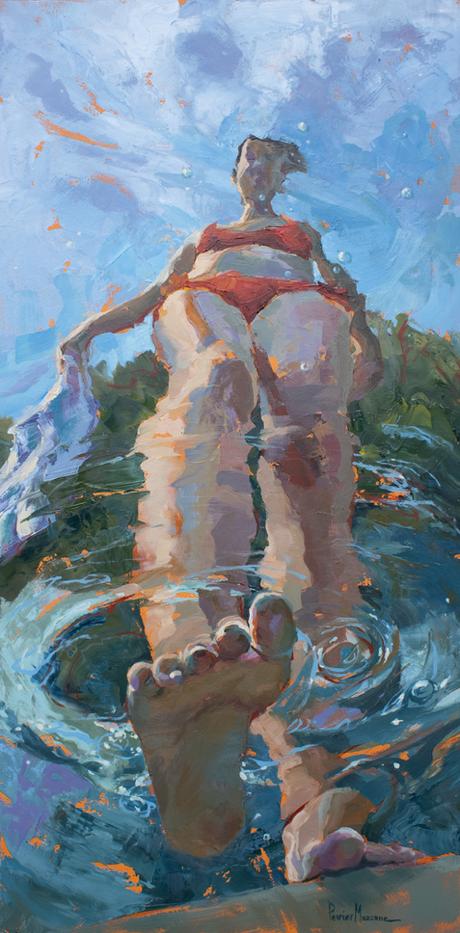 With Purpose, 2020, oil on panel, 24×12
Artist Michele Poirier-Mozzone is represented by Coastal Contemporary Gallery, Newport, RI and The Drawing Room, New Bedford, MA .
* * *
Shop swimsuits, coverups, straw bags & espadrilles at Everything But Water.