Mark Rothko, apparent muse to Fall 2013 runway shows, has entered into the current design conversation in a major way (Nail polish company
Butter London
has even created a manicure style after his paintings). Famous for his color pairing and graphic, yet soft color blocking, we learn more about the artist and his work.
Associated with the New York School group of painters in the 1940s, his work is characterized by its shapes, colors, depth of hue, and scale. His classic painting style, a series of stacked rectangles for which he would become best known, emerged in the early 1950s. He explored other themes such as surreally rendering of the anxiety over WWII, and then total abstraction of shape, but continued to return to his initial rectangular shapes.
For more artist spotlights, see our exclusive video on minimalist sculptor Carl Andre.
Slideshow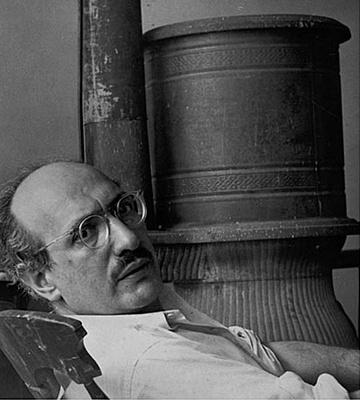 In his West 53rd Street Studio c. 1953, photograph by Henry Elkan from the National Gallery of Art.