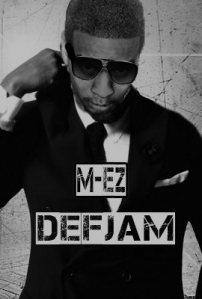 Tony Brown, also known as M-EZ, is well known in the East Coast hip hop scene, as a national and international sensation! During the past seventeen years he has undoubtedly worked hard to make his mark in the industry, partnering with MC, DJ and a variety of Producer veterans in the industry.
Tony Brown was born in 1983, Washington DC, where he grew up around the many aspects of Hip Hop, with influences from KRS One, MC Lyte, Salt n' Peppa, Notorious B.I.G, and Tupac Shakur.
His work has grown over the years from rapping to creating beats, making him one of Philadelphia and New York City's most sought out hip hop's figures. While creating beats and producing bread winning favorites for other well known artists, M-EZ has also produced his own hit single's, HEART ON HOLD, SUMMER, featuring Mims, and ROCK PAPER featuring Timbaland, to hit smash hit new single I GOT THE POWER.
M-EZ's first exposure to hip hop culture was as at the rip young age of 7, listening to beat boxing, street battles on the streets of Washington DC, walking to and from elementary school. Soon after the first beat and the first lyric, his love for hip hop began, being his most challenging and most endearing relationship that he stays faithful to presently. M-EZ, first blessed the microphone with his first freestyle at age 9, and for that first year he created many tracks that were enjoyed by many of his elders in the industry. And, at the age of 10, M-EZ learned to make beats for his own tracks, from there M-EZ the star began to create his path as an artist, beat maker and producer. At the age of 16, M-EZ worked as a producer at mad jam studio and as an artist at Whitestone Records in Washington D.C. and in 2005 he relocated to Pennsylvania and began his career working with the top Allentown Hip Hop artists, as a Disc Jockey, Artist and Producer for Hip Hop artists in Philadelphia and NYC which he has leap bounds since then as an innovator and visionary.
M-EZ has maintained his focus on the different aspects of Hip Hop as described in The Hip Hop Declaration of Peace, as created and practiced faithfully by one of the such as KRS-One. He seriously takes the principles and elements of Hip Hop, Breakin, Emceein, Graffiti Art, Deejayin, Beatboxin, Street Fashion, Street Language, Street Knowledge and Street Entrepreneurialism as practiced daily with his artists and his music.
 M-EZ has been featured in 3 local magazines; 2 issues of exclusive magazine and echo live magazine, where he has been interviewed for his video editing and most recently Movie Directing of a local film, called Raising Hell. He has also perfected his video making skills to the point he directs and edits his own videos as well as for his other artists signed under his own Label " Beatboy Universal ".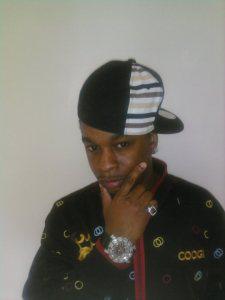 Contact Info:
[email protected]
[email protected]
484-809-5353856-279-1798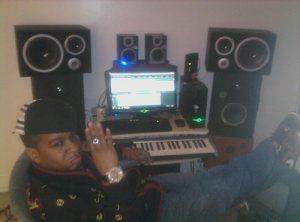 When did you first discover your creative talents?
I 
first discovered his creative talent at the age of 7 listening to beat boxing nd street battles in the streets of DC, while walking to nd from school. And at the  age 9 he started freestyling and by the age of 10 was making his own beats.
Who are your musical influence?
My musical influences are KRS-ONE, Mc Lyte, Salt -n- Pepa Notorious BIG nd Tupac Shakur
Who would you like to work with professionally? 
Artists I would like to work with include Kanye West and Jay- Z.
What projects do you have in the works? 
A mixtape titled U.S. Kings Tha mixtape hosted by Dj T-Dubb nd then right after that the album titled U.S. Kings is coming out.

Tell us something little known about you
Something that most people know little about me is that I love to play video games.
38.073533
-75.560779