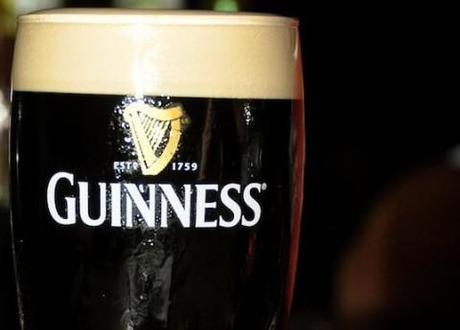 Guinness: Will you be celebrating Arthur's Day?
The background
This Thursday, 27 September, drinkers all over Ireland are pitching up to their local to celebrate Arthur's Day, a holiday completely dedicated to drinking Guinness and completely made up by Guinness owners, Diageo.
So what's the problem?
Diageo invites drinkers to 'Paint the Town Black'
Diageo has celebrated Arthur's Day, a designated Thursday (get it?) in the month of September, since 2009, when it decided to make a big PR deal out of the 250th anniversary of Arthur Guinness's rather impressive 9,000-year lease on the Guinness brewery. This year, they've invited huge musical names, including Mumford & Sons, Tinie Tempah, and Ellie Goulding to headline musical events in pubs in Cork, Dublin and Belfast, airing the concerts on television. At 17:59 pm, pubgoers will raise a pint to Arthur, a nod to the year Guinness signed the lease.
Success!
Whilst the effect on sales of Guinness is unknown, the events have largely been successful, wrote Anna Weaver at Slate. Diageo has managed to pack the pubs, making this campaign unique: "You typically don't see Nutella fans storming grocery stores on Feb. 5 for World Nutella Day or Patron addicts lining up shots at every bar on National Tequila Day in late July." That's down to the brand's "heritage" status in Ireland, as well as the marketing blitz around it in the weeks leading up to the event.
Boycott Arthur's Day
But success breeds contempt, as do blatant and cynical marketing ploys. "If a thriving multi-billion euro corporation asked you to provide free marketing services for it, would you do it?" asked Rory Fitzgerald at The Huffington Post. "If you plan on taking part in 'Arthur's Day' on Thursday, Sept. 27, that's exactly what you will be doing. You may like to think that you are honoring a well-loved Dubliner, but in fact you have been manipulated into helping to create further millions for Diageo's already wealthy shareholders."