For two weekends in October, you can visit 50 artists in their studios at the Greater Ithaca Art Trail.  See painters, photographers, sculptors, printmakers, ceramic artists, furniture designers, jewelers and glass artists throughout the Ithaca, NY area.  The artists will be in their studios ready to talk to you about how they make their art and what motivates them to make it.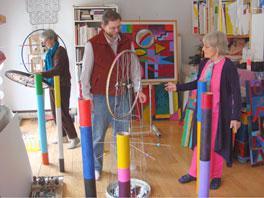 Elisabeth Gross Marks in her studio
I am not participating in the art trail this year because of a previous commitment, but I plan to be back next year.  And a studio visit may be arranged at any time of year by calling me at 607-273-1463 or emailing [email protected] for an appointment.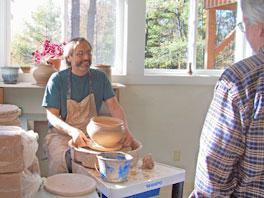 David Kingsbury in his studio.